Programme Quality Director (National Position)
Description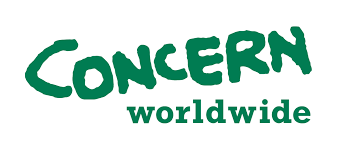 Job Purpose
The Programme Quality Director will report to the Country Director and provide leadership for the technical teams led by the Health and Health/Nutrition Coordinator, Cash Advisor, WASH Advisor and Gender Coordinator. In addition, the Programme Quality Technical Coordinator will report to you; this role leads a team that includes the components MEAL, Grants and Business Intelligence and Complaints Response Mechanism. The Programme Quality Director (PQD) will form a member of the Senior Management Team (SMT) as well as the Programme Management Team (PQD and two Programme Directors).
As the Programme Quality Director, you will be a member of the Programme Management team. As such you will collaborate with Programme Directors on new business development in designing programmes for emergency, refugee and development contexts that are reflective of Concern's global technical strategies. Concern has consistently led in developing new and innovative approaches to improving nutrition amongst the poorest and most vulnerable communities in Ethiopia. This includes developing the CMAM approach and more recently, CMAM surge; integrating nutrition across various sectors and innovative resilience work. Concern also recognizes the critical importance of
The Programme Quality Director will ensure implementation of existing programmes in line with best practice, supporting review and reflection to create learning to feed into programme design to ensure lessons are learned and incorporated as part of results based management and enhanced quality of future programmes.
The Programme Quality Director will be passionate about team cohesion and professional development of teams identifying and supporting training needs as well as promoting learning through experiential learning.
As a member of the Senior Management Team, you will bring your wide  experience at a management level to contribute to organizational decision making to support an organization with robust systems and oversight for quality programmes and best practice in systems.
In addition, the role will require you to represent Concern at external coordination, learning and donor meetings and events. The PQD will also be expected to interact with other INGOs and Dublin Desk Officer as well as Concern HQ Advisors.
Main duties & Responsibilities
Strategic Direction and Management of the Technical Units and Quality Assurance
Develop and implement the Concern Ethiopia nutrition strategy, in line with the Country Strategic Plan and Concern global policies and strategies
Management of the nutrition team (emergency/development) to ensure high quality, effective programming with impact, reaching poorest of the poor and those in most need of life saving assistance and enhancing livelihoods.
Provide technical advice and operational support to ensure the technical aspects of programmes incorporate best practice in addressing chronic and acute malnutrition, WASH, cash and gender transformation.
Provide guidance and support on integrating nutrition across programming and sectors and across emergency, recovery and development programming
Capacity Building and Mentoring
Mentor the national Health and Nutrition Coordinator, Cash and Markets Advisor, WASH Advisor and Gender Coordinator as well as the Programme Quality Coordinator to fulfil their roles in providing leadership, supervision and strategic direction for the teams they manage.
Mentor and provide technical support to technical staff
Train other technical programme coordinators and managers in direct nutrition & sensitive programming to ensure Concern Ethiopia's programmes have a strong nutrition lens.
Support the team in preparing and contributing the technical aspects of proposals and reports.
Programme Development, Innovation and Design
Lead on nutrition related learning, including research, in collaboration with the Programme Director and the MEAL department, including developing ToRs, supervising consultants, leading the team in field assessments and supporting evaluations.
Prepare briefs and share learning and technical best practice in programming across Concern global programmes and with relevant stakeholders in Ethiopia
Ensure impact and learning are integral to all programmes and that technical staff develop a culture of learning in their programming approach
Ensure that the technical teams work in close collaboration with other programme sectors, participating in inter sectoral internal working groups as required and working closely with other programme teams in areas such as nutrition sensitive agriculture, gender and wash and behaviour change communication.
Ensure that a gender sensitive lens is applied across all programmes and aim to have a transformative approach to gender equality for the beneficiary target groups.
New Business Development
Support the Country Management team by identifying opportunities for new business development in the nutrition, health, WASH, and Cash programming in Ethiopia
Engage with key eternal stakeholders in identifying areas of collaboration for technical programming
Lead the team to provide relevant technical design and input for proposal development for funding opportunities.
Advocate with donors in relation to Concern's programming and, with the PD and CD, contribute to building and maintaining donor relations in this area
Coordination, Representation and Networking
Liaise with and coordinate the technical to engage with key Ethiopia technical stakeholders at national level to ensure that Concern programme experience contributes to analysis and policy development
Ensure Concern's participation in Scaling Up Nutrition (SUN) and Alliance2015 work and ensure the Concern team's contribution and role are clearly articulated and actioned, in collaboration with the Country Director and Health and Nutrition Coordinator.
Ensure Concern's consistent participation in sector meetings and represent Concern at strategic level meetings/events
Lead on technical liaison, coordination and lesson learning sharing with other agencies implementing nutrition related work in Ethiopia
Senior Management
Be an active member of the Senior Management Team
Participate on cross organizational working groups as identified
Be a role model for teams across the organisatoon demonstrating a high level of commitment to humanitarian principles, Concern's vision and mission, and Code of Conduct
Perform any other assignment given by immediate supervisor.
Emergency response
Concern is committed to responding to emergencies efficiently and effectively in order to help affected people meet their basic needs, alleviate suffering and maintain their dignity. To this end, when emergencies strike and the Ethiopia Programme is to respond, all staff are required to actively participate in the response, regardless of location and contribute to the efforts aimed at achieving the humanitarian objective of the organization.
Accountability 
In line with Concern's commitments under the Core Humanitarian Standard (CHS):
Promote and ensure compliance with the Core Humanitarian Standard (CHS) commitments and quality criteria
Ensure that all staff are familiar with the principles underpinning accountability, safeguarding and Concern's Complaints and Response Mechanism (CRM) and ensure that information about Concern's commitments on accountability and safeguarding are disseminated among programme participants and communities
Ensure that the CRM is functional, effectively implemented and accessible in all programmes' locations, enabling safe reporting of both programmatic and sensitive complaints, including safeguarding concerns
Ensure that complaints are welcomed, managed and responded to in a timely, fair and appropriate manner; ensure that sensitive complaints, including safeguarding concerns, are handled with utmost confidentiality and that the safety of the complainants and those affected is prioritized at all stages.
Gender
Provide leadership to demonstrate commitment to Concerns' gender equality policy and implementation strategy.
Make adequate resources available for implementation of the gender equality action plan.
Facilitate the endorsement of appropriate revision of gender equality strategy to meet gender equality standards in Concern Ethiopia
Ensure that concern Ethiopia policies, guidelines and processes are gender sensitive which can address gender equity
Pro-actively monitor the implementation of the gender equality strategy
 Support ,monitor and Evaluate how Sonke workshop  cascade training is provided to all staffs
Strengthen the commitment of all staff members and enable them to develop their gender equality competence;
Promote Gender Equity within the organization's staffing process.
Monitor and steer the process of organizational change, Support and monitor continued Gender Conversations
Job Requirements
Person specification:
 Essential:
Masters' degree in nutrition  and ten years' experience in public health and nutrition field with minimum 5 years' experience working at national and international level in technical and management in the nutrition sector.
Experience in WASH and Health programming
Experience with monitoring, evaluation, learning and propos
Commitment to equality and with a particular focus on advancing gender equality
Significant experience in programme design and a successful track record in proposal development and resource mobilisation
 Experience in Project Cycle Management (PCM)
Experience in implementing technical interventions in development and emergency contexts.
Clear presenter with excellent communication skills
Experience in capacity building, mentoring and on the job coaching of diverse teams
Experience in nutrition related research including design, implementation and management of external learning partners
Experience in external representation, networking and coordination
Ability to multi task and manage a varied workload in a fast paced setting
Ability to show flexibility and work under pressure
Empathy with the values of Concern Worldwide
Ability to demonstrate awareness of gender equality and gender equity, contribute to a gender sensitive working environment and integrate a gender equality perspective into your working approach
Desirable
Strong track record in providing technical guidance for developing nutrition across sectors.
Experience in health programming
Experience as a member of a senior management team
Experience of working in Ethiopia
Experience in health system strengthening
Competencies
Communicating and working with others
Planning and Decision making
Creativity and Innovation
What we offer
A competitive salary and benefit package
A supportive working environment and opportunities for learning and professional development.  
Excellent medical benefits (100% cover including dependents)
Subsidized lunch programme
26 weeks (paid) maternity leave, 18weeks(unpaid) parental leave
Opportunities to travel overseas and gain international experience
Applying Instructions
Application Process
Due to the urgency of this position, applications will be short listed on a regular basis and we may offer posts before the closing date. (We would like you to start on 1st September or as soon as possible thereafter)
Interested applicants should send non-returnable C.V., application letter outlining how their experience and education fit with this vacancy via: ethiojobs.net
Please note that no need to submit your supporting documents at this stage
Only short listed candidates will be contacted
Safeguarding at Concern: Code of Conduct and its Associated Policies
Concern has an organisational Code of Conduct (CCoC) with three Associated Policies; the Programme Participant Protection Policy (P4), the Child Safeguarding Policy and the Anti-Trafficking in Persons Policy. These have been developed to ensure the maximum protection of programme participants from exploitation, and to clarify the responsibilities of Concern staff, consultants, visitors to the programme and partner organisation, and the standards of behaviour expected of them. In this context, staff have a responsibility to the organisation to strive for, and maintain, the highest standards in the day-to-day conduct in their workplace in accordance with Concern's core values and mission. Any candidate offered a job with Concern Worldwide will be expected to sign the Concern Staff Code of Conduct and Associated Policies as an appendix to their contract of employment. By signing the Concern Code of Conduct, candidates acknowledge that they have understood the content of both the Concern Code of Conduct and the Associated Policies and agree to conduct themselves in accordance with the provisions of these policies. Additionally, Concern is committed to the safeguarding and protection of vulnerable adults and children in our work. We will do everything possible to ensure that only those who are suitable to work or volunteer with vulnerable adults and children are recruited by us for such roles. Subsequently, working or volunteering with Concern is subject to a range of vetting checks, including criminal background checking.
Female candidates are highly encouraged to apply. 
WARNING: Do not to pay any money to get a job. Please report fraudulent jobs to info@newjobsethiopia.com