Project Administrator, HaSET
Description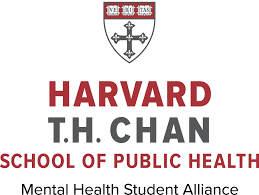 HaSET ("happiness" in Amharic) a program teams up Harvard school of public health, Saint Paul's Hospital and Millennium Medical College and Ethiopian public health institute through a support from the Bill and Melinda Gates foundation. HaSET program focuses on Maternal Newborn and Child Health evidence generation, capacity building to research fellows and evidence to policy translation in the area of maternal newborn and child health.
The HaSET program research Coordinator reports directly to the Program Director. The project administrator works collaboration with St. Paul's Hospital Millennium Medical College staff Berhan team and the EPHI health systems directorate.
Summary of Position
The Project Administrator ensures smooth operations of the HaSET project in the realms of administration, finance, logistics, and human resources management. Specifically, the Administrator:
Specific Responsibilities
General Administration
Organize staff meetings in consultation with the project leaders and take minutes.
Prepare weekly updates for the staff and partners.
Organize HaSET Steering Committee and Working Group meetings and take minutes; support logistics of HaSET Stakeholder Advisory Group and Technical Advisory Group.
Facilitate institutional agreements (EPHI-HSPH) and receipt of signatures on required documentation.
Email communication with stakeholders and HaSET fellows on behalf of the team.
Track IRB protocols in collaboration with Research Coordinator.
Supervise HaSET EPHI project-based administrative staff, including those sitting in other directorates
Office Management
Assist the Program Director in managing his schedule and meetings.
Manage office spaces of the project.
Manage office phone and internet.
Ensure the availability of office supplies, office furniture, and coffee.
Book meeting rooms for project staff and training rooms at EPHI.
Financial Administration
Oversee and track all projects payments.
Manage petty cash fund.
Prepare payment request  and submit to EPHI finance according to approved budget, follow up and facilitate payment.
Review financial reports to ensure timely posting of expenditures, including staff salaries.
Prepare monthly, quarterly, and annual financial reports, as required by Harvard University and the Bill & Melinda Gates Foundation, in collaboration with EPHI finance officer.
In collaboration with the Director of the Health Systems Directorate, Program Director, Research Coordinator, and HaSET Program Manager, support preparation of annual budget for HaSET and EPHI-led nested research projects.
Procurement
Prepare procurement plan based on approved budget
Prepare procurement request, submit to procurement department, and follow up on the status of procurement.
Maintain project asset inventory.
Label/tag and store procured items.
Travel Logistics
Arrange accommodation and hotels for project team members and visiting professors.
Facilitate visa and invitations for project team members and visiting professors.
Arrange logistics for field trips including insurance, vehicles/drivers, flights, and hotels.
Arrange logistics for workshops/seminars/trainings, including venue and related requirements.
Facilitate duplication and binding of materials and other preparatory work for workshops, field work, and meetings.
Human Resources
Facilitate staff recruitment and contract extension in partnership with EPHI HR.
Reporting
Prepare monthly narrative report of all projects for the purpose of the Health System Directorate of EPHI.
Other
Provide administrative support as required to project team and the Health System & Reproductive Health Research Directorate.
Job Requirements
Requirements
Bachelor's degree required
At least 2 years experience working in project administration or international development
Interest in maternal and child health
Full-time commitment to position with no additional consultancies or paid positions during employment.
Willingness to engage in approximately 10% travel to the field
Applying Instructions
Applications, including a cover letter, C.V., writing sample, and three references, should be submitted via email to haset4mnch@gmail.com with "Project administrator" in the subject line. Electronic applications are preferred. Applications may also be submitted in person to the HaSET office (Attn: Dr. Lisanu Taddesse, HaSET Program Director) at the Ethiopian Public Health Institute, Gulelle Arbegnoch Street (the former Pasteur Institute), Gulele Sub City, Addis Ababa. Only shortlisted applicants will be contacted.
WARNING: Do not to pay any money to get a job. Please report fraudulent jobs to info@newjobsethiopia.com