Location

Addis Ababa, Ethiopia

Date Posted

June 23, 2020

Category

Agriculture



Job Type

Full-time



Currency
ETB
Description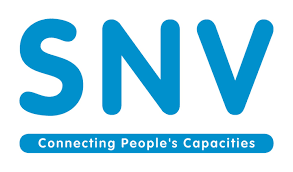 SNV is a not-for-profit international development organization. Founded in the Netherlands 50 years ago, we have built a long-term, local presence in more than 26 of the poorest countries in Asia, Africa, and Latin America. Our global team of local and international advisors works with local partners to equip communities, businesses, and organizations with the tools, knowledge and connections they need to increase their incomes and gain access to basic services – empowering them to break the cycle of poverty and guide their own development.
SNV, Netherlands Development Organization, is Dutch-based, non for profit foreign charity operating in Ethiopia since the 1970s. Currently, SNV is working in the eight+ regional states of Ethiopia which include–Afar, Somali, Gambella, Benishangul, SNNPR, Oromia, Amhara and Tigray regional states, Addis Ababa and Dire Dawa city administration providing technical assistance and program implementation in the major three sectors including Agriculture, WASH, and Energy. SNV is an open and learning organization focuses on improving the lives of Ethiopian Need people through best practices in value chain, market, and youth and gender. Through its work in the three sectors, SNV in Ethiopia supports the development of a number of value chains and commodities to improve the Livelihoods. This takes a value chain and market development approach, with special focus on improving access to sustainable markets for smallholder farmers, youths, urban development and by developing business-to-business relations and improving business development services.
For more information on SNV's operations, visit our website: www.snvworld.org.
Project Background
The "vegetable gap" in Africa is an opportunity to create jobs and income and at the same time improve nutrition. The project will accomplish this by working towards a strong and competitive vegetable sub-sector through a combination of supply- and demand-side interventions. The overall project objective is to create jobs and income, particularly for youth and women, in the vegetable sector in Ethiopia and Kenya, and to improve environmental and human health through safe production of vegetables. The project uses an action-oriented approach in which new tools and technologies are developed, piloted and scaled through Vegetable Business Networks as platforms for networking and boosting the functioning of food systems as well as through public and private sector partners. The project will design, pilot and scale innovative regenerative vegetable production and post-harvest technologies. Value chain development will particularly emphasize traditional African vegetables as they are in increasing demand by urban consumers, create excellent business opportunities, and are easier to grow in regenerative ways.
Overview of the Position
The Project Coordinator based in Addis Ababa shall be responsible for the overall coordination and management of the Project activities implementation. S/he will be responsible to manage a team of three field staff.
Key Responsibilities
Establish, organize and manage the Veggie4Jobs(V4J) project support office and project management structures.
Coordination and supervision of V4J staff as well as facilitation of smooth delivery of the project in liaison with the Kenya team.
Champion policy review and implementation as well as translation of policies that are pro youth job creation especially within the agriculture sector.
Oversee the development of a Vegetable Business Network(VBN) Platform starting with joint (market) assessments of local vegetable farmers, mapping potential commercial vegetable farming areas and explore strong business cases.
Identify partnership/ collaboration opportunities in V4J supply chains and market development and develop partnerships with relevant private sector and other input and market players that are relevant stakeholders for implementation of the project.
Oversee the implementation of the knowledge, communication and marketing strategy.
Liaise with local, public and private knowledge and training providers to explore their potential contribution to the V4J project.
Conduct and supervise impact monitoring and evaluation activities based on the KPI framework provided by the project.
Budgeting planning and control supervision
·
Job Requirements
MSc or Advanced degree in Business Administration, Agribusiness, Horticulture, Agriculture, or any other related fields.
S/he should have at least 10 years' experience in working with smallholder farmers on value chain models in Ethiopia.
Experience and knowledge of the enterprise development approaches seeking to increase youth income and job opportunities.
Exposure to project development and management at sector/systemic level, including the management of projects with a climate change and adaptation lens.
Knowledge and experience on formation and strengthening of production and marketing farmer organizations and the case of this project Vegetable Business Networks.
Good networks in the Veggie4Jobs (V4J) area of operation.
Knowledge of the local language Oromiffa.
Excellent communication (written and oral), reporting and presentation skills.
Willingness to travel to all project locations.
Applying Instructions
If you believe that your credentials meet the outlined profile, we invite you to apply by uploading your CV and letter of motivation by clicking the below link: https://smrtr.io/47mvxclearly  before or on 2 July 2020.
WARNING: Do not to pay any money to get a job. Please report fraudulent jobs to info@newjobsethiopia.com