Description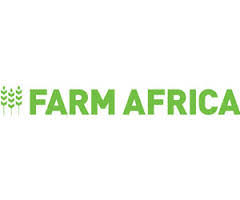 PROJECT: Central Rift Valley (CRV) Project - Growth for the Future (G4F) Programme II
REPORTS TO: SIDA-II Programme Manager
REPORTING TO POSTHOLDER:  Project staff
DURATION: two years with probation period of 90 days
ABOUT FARM AFRICA
Effective agriculture has the power to change lives. It underpins prosperity, food security and stability the world over. Farm Africa focuses on transforming agriculture and managing natural resources sustainably. We champion a holistic approach that boosts yields, protects the environment and connects smallholder farmers to thriving markets.
We work with different types of farmers in a range of regions. Their local situations vary, but the problems they face are all too familiar: lack of training and technology, inadequate inputs, no finance, vulnerability to climate change and poor links to markets.
We have an ambitious strategy to expand our work over the next five years. We'll increase our impact. Lift more communities out of poverty. Work with more corporate partners who share our vision. Open up more agricultural markets. Provide more expertise.
We'll make change happen.
BACKGROUND
Farm Africa is implementing a large number of projects/programmes in the areas of agriculture (crop and livestock), natural resources management and market engagement across Ethiopia. We are increasingly designing and implementing complex and integrated multi-sector projects, some by ourselves and others in partnership with like-minded organizations in the form of consortium.
Currently, Farm Africa is implementing SIDA funded programme in partnership with SOS Sahel Ethiopia, International Water Management Institute (IWMI), Population, Health & Environment Ethiopia Consortium (PHE EC) and Sustainable Environment and Development Action (SEDA) in the Central Rift Valley (CRV) of Ethiopia. The programme is implemented in different woredas of Oromiya and SNNP Regional States.
The CRV project will test and demonstrate interventions in an integrated multi-sectorial landscape approach, to show how improved management of the environment will provide multiple socio-economic and ecological benefits in a way this ensures resilient and sustainable development. As the project follows an integrated and multi-sectorial landscape approach it focuses on Community-based NRM, agriculture, food security/livelihood, market development; water resources management, irrigation and landscape management; Social, economic and environmental programmes, behaviour change and policy influencing as well as environmental conservation, improved agriculture, women's empowerment, agricultural value chains and disaster risk management.
PURPOSE OF THE ROLE
The Project Coordinator (PC), working closely with the Growth for Future (G4F) Programme Manager (PM) based in Farm Africa Addis office, will be responsible for leading and coordinating the overall project implementation at field level supporting project management, planning, implementation, playing leading role in coordination of field implementation of all partners, assisting the PM in internal and external project reporting, financial management, partner engagement, and monitoring and evaluation of the project activities, outputs and impacts. Responsibilities involve ensuring that the field level project activities of all partner organisations are integrated effectively and all project relevant stakeholders at all levels are fully engaged.
KEY TASKS AND RESPONISBILITES
Key areas of responsibilities are:
Successfully manage the implementation of the project in accordance with the project's agreed objectives, work plans and budgets
Project planning:
In collaboration with Programme Manager of G4F II and implementing partners, review and prepare the project's work plan and budget during the annual planning process;
Manage monthly, quarterly and annual work plans for project logistics and activities, identifying and responding to the implications of interdependencies between different sub-project work stream activities
Project delivery, implementation and internal reporting:
Ensure that project activities are implemented and outputs achieved as planned and within the agreed budget.
Review progress regularly, submitting quarterly internal progress review reports outlining progress, issues and actions being taken in the standard format.
Participate in quarterly project progress review sessions with the Steering Committee (including Country Directors) including: in-depth review of financial spend/burn rate; achievement against activity and output plan, and a forward look on whether the project is achieving against its objectives, indicators and beneficiaries.
Proactively identify and monitor any risks to delivery and develop action plans to address issues identified;
Ensure the timely submission of narrative and financial reports to the donor as per the reporting requirements indicated in the agreement.
Financial management and governance:
Manage the project within the agreed budget and apply value for money in decision making.
Request cash and report expenditures timely as per FA's financial calendar;
Undertake reforecasts, where required, to reflect changing financial and operational context (e.g., inflation, exchange rates) and the project's activity
Identify and analyse the causes of spend variances to the budget and take action as needed
Implement internal project financial controls, ensuring that financial management in the project field office follows and exceeds the basic standards contained in the Farm Africa finance procedures manual.
Review budget monitoring reports and provide timely explanations and corrective actions for any significant variances
Ensure that all procurement of goods and services follow the donor financial requirements.
Ensure compliance of the project to the ACSO's directives.
Work with the PM to monitor financial risks, developing and implementing mitigation actions as needed
Monitoring and evaluation of the project's outcomes and impact
Working with Farm Africa's PM of G4F, Head of Programmes and other stakeholders, develop and implement a project monitoring and evaluation process that meets the basic internal and donor monitoring and outcome reporting requirements.
Work closely with partner organisations to jointly monitor and contribute lessons learned, ensure dissemination and maintain dialogue on key project findings
Ensure the project's log-frame and data collection plans are regularly reviewed and refreshed, and the project is collecting the breadth of indicators required at a frequency and timing in line with reporting purposes
Lead the project's annual self-assessment process ensuring that necessary evidence is collected and all staff are actively inputting into the process
Ensure that the project is regularly (at least quarterly) conducting beneficiary surveys, collecting other data through relevant sources , developing case studies and collating photos
Oversee baseline, mid-term, final evaluation and other external evaluations, ensuring that learning and recommendations from those evaluations are explicitly incorporated into the project's future implementation activity
Line manage the project staff
In liaison with partners and the G4F Programme Manager, lead on the recruitment of new staff to the project team.
Hold (at least) monthly staff meetings and send minutes and key action points to the relevant stakeholders
Provide leadership and motivation to all project staff building values-based team working and individual staff skills relevant to the project.
Regularly provide both informal and formal coaching and feedback to all project staff
Effectively and promptly deal with any poor performance and actively recognise and encourage strong performance
Actively seek feedback on own performance and effectiveness from both country leadership as well as own project staff.
Hold in-person supervision sessions with all line-managed staff at least once per quarter (to discuss progress against their personal development objectives and work targets) and carry out in-person annual appraisals with all line-managed staff
Internal and external stakeholder management including: implementing partners, local government, as well as donor
Facilitate the establishment of technical (implementing) committees as specified in the project document. The technical committee, should compose of representative of all consortium members (Farm Africa, SOS Sahel Ethiopia, International Water Management Institute (IWMI), Population, Health & Environment Ethiopia Consortium (PHE EC) and Sustainable Environment and Development Action (SEDA));
Facilitate regular meetings of the technical committee, set agenda, take minutes, ensure all partners are up to date and inputs are translated to project implementation;
Conduct joint progress review sessions with implementing partners as well as participate in internal Farm Africa learning and review sessions to assess any adjustments needed to the project implementation plans and budget allocations
Ensure timely narrative and financial reporting is secured from all partners members, in good time for submission to the donor
Proactively identify and raise with line manager any delivery risks related to implementation partners, and work with partner staff to implement action plans to resolve identified issues
Proactively identify any required changes to donor-agreed workplans, objectives and/or budgets, working with the PM and Country Directors to agree and implement any necessary contract revisions or renegotiations
Ensure compliance with donor procurement and other contractual requirements
Provide formal representation of the project with respect to key signatory government parties, ensure periodic reports are submitted to them on a timely basis.
Ensure that the project is represented at relevant woreda, Zonal, Regional and (where relevant) Federal level government meetings and forums
Act as an ambassador, promoting the project, including hosting visitors, speaking at workshops and conferences, and meeting donors and other officials when required.
 Play an active role as a member of the Farm Africa team
Contribute to the development and implementation of Farm Africa's strategy and drive for excellence
Identify and explore opportunities to grow and expand the country project pipeline, both in relation to the current project (e.g., potential scale-up opportunities to take existing work to meso- or macro-level, replication in other geographies/regions) or related to new project opportunities
Work with the Country Director and the UK Programme Funding Unit to prepare funding proposals where requested, ensuring that any lessons learned during implementation are documented and built into future project design
Participate in country-level or pan-Farm Africa programme meetings with other project coordinators, as requested by the Country Director or PM
These essential functions are not to be interpreted as a complete statement of all duties performed. Employees will be required to perform other job related duties as required. All work responsibilities are subject to having performance goals and/or targets established.
Our VALUES
Investing in smallholder farming is the number one way to combat poverty in rural Africa. Farm Africa is a leading NGO specialising in growing agriculture, protecting the environment and developing businesses in rural Africa.
EXPERT. Deep expertise and insightful evidence-based solutions are at the heart of everything Farm Africa does.
GROUNDED. Positive change starts with Africa's people, so our experts work closely with local communities, engaging them in every level of decision-making.
IMPACTFUL. We take a long-term view so we can deliver lasting changes for farmers and their families.
BOLD. We model innovative new approaches and are not afraid to challenge strategies that are failing.
Job Requirements
PERSON SPECIFICATION
Technical
Essential
MSc qualification or equivalent in forestry, NRM, rural development, landscape management, watershed management or other relevant field.
Practical work experience in NRM, climate smart Agriculture, Integrated rural development, Livelihoods, Food security, Marketing development.
Good understanding and firm belief in gender equality and issues in rural communities
Desirable
Training, experience or skills in Project Cycle Management is a positive add to the qualification required
Work record on Participatory Forest Management, Participatory Rangeland Management;
Practical experience in an environment similar to CRVDemonstrated professional and personal attitude towards gender equality
Project Management
Essential
A minimum of 5 years of progressive and relevant experience as project manager evidencing knowledge and understanding of project  designing, planning, implementation, monitoring, review and reporting
Experience in developing, implementing and reviewing participatory planning, monitoring and evaluation processes. Demonstrated ability to incorporate results of these activities into project design and implementation.
Proven ability to work in effective communication, team culture, relationship, trust, respect and positive thinking with staffs, partners and community members
Demonstrated independent and proactive attitude towards project management
Experience in financial management, including the ability to develop, read and manage budgets; and rapidly spot potential issues and solutions
Desirable
Experience in managing M&E studies
Stakeholder & Line Management
Essential
Demonstrated leadership, line management and team building experience - including appraisal and managing under-performance.
Proven experience in stimulating successful delivery of the project by all team members as well as staff development, creating open and collaborative team environments that encourages the contributions of the whole team
Proven experience and ability in co-ordination, management and negotiation within implementing partners and other stakeholders (government and donors)
Ability to build strong relationships with stakeholders based on trust, collaboration, demonstrated commitment and impact, deploying a wide range of influencing techniques as required
Excellent network and excellent relationship with government partners
Desirable
Experience in leading teams in problem solving
Experience in combining coaching with effective and insightful feedback on strengths, development areas and ways to grow
Other Skills
Excellent written and oral communication and presentation skills with the ability to work with both Government and Private Sector stakeholders
Excellent record of writing including briefs, project reports, communication and dissemination materials
Fluent written and spoken Amharic and English
Other local languages is a plus
Ability and willingness to travel widely and frequently to rural areas.
Good knowledge of Windows including Outlook, Excel, and Power Point
Applying Instructions
Those who meet the above requirements should submit their short CV (maximum of 3 pages) and a cover letter (maximum 1 page) addressing ethrecruitment@farmafrica.org with the subject Project Coordinator for CRV project by August 13, 2020.
Documents cannot be returned and due to large number of applications, only short listed candidates will be contacted. Applications are especially welcomed from female applicants.
WARNING: Do not to pay any money to get a job. Please report fraudulent jobs to info@newjobsethiopia.com