Description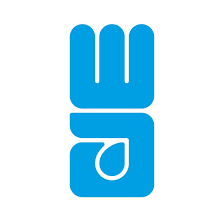 Programme Planning
Plan the delivery of the program with its budgets and activities in accordance with the mission and the goals of the organization and the signed agreement;
Develop an annual budget and operation plan to support the program;
Assess the strengths of the program and identify areas for improvement;
Take part in the development of funding proposals for the program in line with the government and WA WASH strategies to ensure the continuous delivery of services.
Programme Organisation:
Ensure that program activities operate within the policies and procedures of the organization;
Ensure that program activities comply with all relevant guidelines and professional standards;
Develop forms and records to document program activities and learning in line with the existing Planning, Monitoring, Evaluation, and Reporting (PMER) system;
Oversee the collection and maintenance of data of the program for statistical purposes according to the confidentiality/privacy policy of the organization.
Lead the Program Implementation:
Ensure all staff members receive orientation and appropriate training in accordance with organizational standards;
Supervise program staff by providing direction, input and feedback;
Communicate with local government and other stakeholders to catalyze change that will support to improve program outcomes;
Liaise with local government and other stakeholders to ensure the effective and efficient program delivery;
Coordinate the delivery of program components (service delivery demonstration, capacity building, advocacy and influencing; documentation and learning) to increase effectiveness and efficiency.
The project coordinator leads projects that are existing and/or will emerge as in the Woreda; and provide support or directly lead projects in nearby Woredas as appropriate.
Control the Program:
Write reports on the program for management and for donors;
Ensure that the program operate within the approved budget;
Monitor and approve all budgeted program expenditures;
Monitor cash flow and report variance to the head office on a regular basis (monthly/bimonthly);
Manage project expenditures according to established accounting policies and procedures;
Ensure that all financial records for the program are up to date;
Ensure financial reports and supporting documentation for donors are prepared as outlined in donor agreements;
Identify and evaluate the risks associated with program activities and take appropriate action to control the risks;
Monitor the program activities on a regular basis and conduct an evaluation according to the organization PMER system;
Ensure that demonstrations and service deliveries are packaged and disseminated to inform regional and national level policies and strategies;
Ensure that the WASH sector policies and strategies are popularized to Local government
WASH Sector Strengthening:
Critically analyses of the WASH and related blockages at Woreda level;
Provide support to strengthen the WASH sector;
Champion the programmatic approach in the Woreda for its success, package and document for others to learn and influence;
Provide the necessary technical support to key WASH and related structures in the Woreda and town;
Promote Woreda Wide programmatic approach in the Woreda, Zone and Region.
Support the strengthening of the GO-NGO forum in line with the Team Charter;
Organize a dialogue forum for WASH stakeholders.
Safeguarding & Safety & Security:
Ensures that Safeguarding, Child Protection, and Gender Equality policies are fully embedded in project design, during implementation and as principles applied in day-to-day work of Programme team
Ensures that comprehensive health, safety and security measures (e.g. risk management plans, local security protocols) have been put in place when designing programmes / project and are consistently upheld during their implementation.
Ensures that any partner agencies that WaterAid works with are adopting the same health, safety and security standards (as defined in any applicable WaterAid health, safety and security policies), and arrange for capacity building support where gaps or weaknesses are identified.
Understands and puts into practice the responsibilities under Safeguarding, Child Protection and Gender policies and Code of Conduct (CoC)
Adheres to any local security protocols that have been put in place when working in the office, travelling to the field or undertaking project / programme activities
Immediately reports any health, safety and security incidents or near-misses that occur on WaterAid duty to their line manager, Security Focal Point or CD
Behaves and acts in a manner that does not put colleagues or anyone that interacts with WaterAid in immediate danger or harm's way.
Job Requirements
Education and year of experience:
B.A. in Social Sciences or B.Sc. in Environmental/Public Health Sciences or Hydraulic Engineering, Water Resource Engineering or related fields;
Minimum of 6 years of proven and progressive work experience, preferably in NGOs.
Knowledge, Skills and Abilities:
Knowledge of program management;
Knowledge of polices, strategies and stakeholders related to the program;
Proficiency in the use of computers (MS word, Excel, Power Point, e-mail, Internet);
Good written and spoken English language; (Speaking the local language is an advantage).
Personal Characteristics / Skills:
The Regional WASH Specialist should demonstrate competence in building  relationship, communicating effectively, being creative/ Innovative, focus on stakeholder needs and foster teamwork.
Applying Instructions
Duration of the project: August 2021 to March 2025
Interested and qualified applicants are requested to apply online.
Only shortlisted candidates will be contacted.
Qualified women are highly encouraged to apply.
WaterAid is an equal opportunities employer regardless of sex, race, disability, age, religion or belief, marital status, or pregnancy and maternity.
WaterAid is committed to ensuring that wherever we work in the world, there is no tolerance for the abuse of power, privilege, or trust. WaterAid reinforces a culture of zero tolerance towards any form of inappropriate behavior, abuse, harassment, or exploitation of any kind. The safeguarding of our beneficiaries, staff, volunteers, and anyone working on our behalf, is our top priority, and we take our responsibilities extremely seriously. All staff and volunteers are required to share in this commitment through our Global Code of Conduct. We will conduct the most appropriate pre-employment references and checks to ensure high standards are maintained.
WARNING: Do not to pay any money to get a job. Please report fraudulent jobs to info@newjobsethiopia.com