Location

Gode, Somali, Ethiopia

Date Posted

September 9, 2021

Category

Management



Job Type

Full-time



Currency
ETB
Description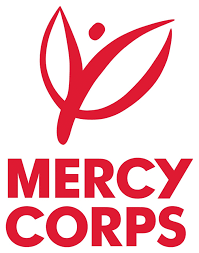 This position is Contingent
About Mercy Corps
Mercy Corps is a leading global organization powered by the belief that a better world is possible.
In disaster, in hardship, in more than 40 countries around the world, we partner to put bold solutions into action — helping people triumph over adversity and build stronger communities from within.  Now, and for the future. We help people overcome poverty and conflict. Working with communities, we leverage local logic to help people transform their lives. To grow more food, earn higher incomes and ultimately advocate for their needs. We see global challenges as an invitation to pioneer innovative, sustainable solutions. During our 34-year history, our work has improved more than 170 million lives in more than 115 countries around the world. Mercy Corps Ethiopia invites motivated and qualified candidates to apply for the following vacant position.
Position Title:  Project Coordinator
Duty Station:  Gode
PROGRAM/DEPARTMENT SUMMARY:
As part of its humanitarian response program, Mercy Corps is anticipating USAID/BHA funded Humanitarian Assistance and Recovery Program (HARP) to respond to the immediate needs of vulnerable individuals in  the Somali, SNNP and Oromia regions to meet their immediate WASH, Livelihoods, Nutrition and Health requirements and basic needs to navigate through stresses and shocks.
POSITION SUMMARY:
Under the guidance of the humanitarian response team lead, the project coordinator will be responsible to coordinate humanitarian response activities in East Imi and Bercano woredas of Shabelle Zone of Somali region. He/she will support the project officers in coordinating and standardizing of program implementation to ensure the quality of our emergency response based on the standard guideline. He/she will be expected to coordinate with other Mercy Corps project team to improve coordination, planning, implementation; monitoring and reporting processes. Establishing and strengthening well organized reporting systems among partners working with Mercy Corps. He/She will also be responsible to manage Mercy Corps relationship with key regional government partners and also responsible to monitor the progress of all emergency activities in the woredas and Zone according to the project implementation plan. He/She will also provide technical assistance to officers in planning, capacity building for government staffs, coordinating with other Mercy Corps support staffs like finance, Logistic and HR team at Gode and Jigjiga office.
ESSENTIAL JOB FUNCTIONS:
Main responsibility:
Lead program staffs based at regional, Zonal and Woreda levels in collaboration with the program managers & Zonal coordinators
Establish and maintain systems for work planning, implementation of activities, reporting, and capacity strengthening for the government system
Foster close working relationship for project to project interaction that promotes easy sequencing and layering of project activities across the Health, Nutrition, WASH and Livelihood components
Will be responsible for Managing Mercy Corps partnership with key stakeholders
Work with colleagues to ensure timely and high quality services for the community. Support opportunities for professional growth, reflection and quality improvement.
Manage the flow of tasks and allocation of responsibilities to coordinators and other program staffs
Coordinate and liaise with the program managers for planning, coordinating and monitoring the progress of program activities as part of the project's technical assistance in our integrated emergency response program
Coordinate and liaise with Mercy Corps finance, logistic and administrative teams to support the smooth and timely execution of contractual, procurement, administrative, and financial aspects of the emergency programs.
Work with Health, Nutrition, WASH and Livelihood teams at regional, zonal and Woreda levels to manage emergency projects and coordinate with other partner in planning, tracking of project progress, review of deliverables, and regular communication with partners.
Liaise with RHB, RDPPB and other offices to ensure excellent partnership with government stakeholders and other partners working with Mercy Corps
Establish effective collaboration with UN agencies like WFP and UNICEF to ensure smooth collaboration and to get required support from these organization
Provide technical inputs and serve as technical manager in overall emergency response activities
·        Design field test and produce CMAM tools for assessment, program design, planning, capacity strengthening, monitoring, reporting and evaluation. Tools may include training materials, manuals, guidelines, job aids, and other tools.
·        Document and disseminate evidence on successes, performance, impact and sustainability of integrated and scaled-up CMAM and WASH services. Support mechanisms for continued sharing of lessons learned and evidence, including production of reports, and disseminate lessons learned on CMAM integration.
Facilitate sharing of lessons and promising approaches across activities, and strengthen the capacity of team members.
Participate in meetings and consultations with Governments and other agencies at regional level on topics related to emergency nutrition and WASH.
Communicate regularly and collaborate with other Mercy Corps staff to ensure consistent and coordinated interventions. Share key information, updates with other technical staff, provide input related to emergency Nutrition, WASH and Livelihood to other project teams as needed.
Carry out other job-related technical or managerial tasks as needed.
The above statements are intended to describe the general nature and level of work being performed by people assigned to this job. They are not intended to be an exhaustive list of all responsibilities, skills, efforts, or working conditions associated with a job.
Qualifications
Education: BSC in one of the health related field plus Master's in either Nutrition or Public Health is required.
Job Requirements
KNOWLEDGE AND EXPERIENCE:
At least five years of relevant work experience, including a minimum three years' experience working in NGOs in managing health and emergency nutrition programs.
Experience managing teams of program staff, technical specialists, or consultants
Experience in program management or the provision of technical assistance to programs at all levels.
Knowledge and experience in maternal and child nutrition programming.
Experience with diver's donor programs is preferred.
Experience working with Regional governments and health systems.
Ability to manage and work in a team consisting of people with different technical backgrounds and varying levels of technical training.
Demonstrated managerial, leadership, organizational, and interpersonal skills.
Ability to facilitate relationships and interact smoothly and effectively with clients, colleagues, and partners including Regional governments, sub-recipients, and peer organizations
Ability to work with others to translate technical materials into practical tools and approaches and be able to communicate these options using print, electronic and presentation services.
Ability to undertake problem analyses and organize diverse information in a systematic way while thinking creatively to propose approaches to improve program design, implementation and results reporting.
Strong analytical ability is essential.
High level of report writing skills and oral presentation skills.
English fluency is essential.
Applying Instructions
All interested candidates are encouraged to apply for the position advertised.  All applications submitted to the Mercy Corps office include a CV, three references, and all relevant official documents. Applications will not be returned and will not be retained for future recruitment efforts.  In order to ensure fairness to all applicants personal inquiries are not permitted.
Only candidates that are short listed will be acknowledged and called for interviews.
"Mercy Corps is an equal opportunity employer promoting gender, equity and    diversity. Qualified female and young candidates are strongly encouraged to apply. We are committed to empower women and youth."
DEADLINE FOR ALL APPLICATIONS: 18 September 2021/ 4:00 PM 
Please send non-returnable applications and credentials to one of the following address:
Note: Please make sure that you mention the position title in the subject line of your email application.
OR:
Mercy Corps Recruiter
Addis Ababa: P.O. Box 14319
Arbaminch: P.O. Box 33  , Jijiga: P.O. Box 225   
Negelle Borena: P.O. Box 116
Dire Dewa: P.O. Box 974
Gambella Merc Cops Office: in person 
WARNING: Do not to pay any money to get a job. Please report fraudulent jobs to info@newjobsethiopia.com