Project Director / USDOL Funded program/
Description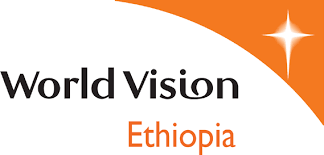 World Vision looks for a Project Director for the proposed / USDOL Funded program in Ethiopia (Depending on Donor Approval).
Purpose of the position:
The position of Project Director will be expected to lead and provide strategic leadership to the anticipated Bureau of International Labor Affairs (ILAB), U.S. Department of Labor (USDOL, or the Department), cooperative agreement that will fund technical assistance project in Ethiopia to reduce child labor in Ethiopia's agricultural sector using a gender focused approach.
The project will aim to achieve the following outcomes: (1) Increased technical capacity of the Government of Ethiopia to address child labor in the agricultural sector, with a focus in the informal sector, using a gender mainstreaming approach; (2) Improved ability of communities to reduce child labor using a gender mainstreaming approach; and (3) Increased economic stability of households vulnerable to child labor, with a focus on women and girls.
Major Responsibilities:
· Manage proactive and responsive relationship with grant donor in close collaboration with World Vision National Office staff
· Direct and oversee grant implementation, ensuring that all strategic objectives are met through proper design, staffing, implementation and quality assurance
· Research new funding opportunities and develop and write funding proposals, if second phase of the grant or cost extension is planned
· Supervise a team of senior level international and national staff with skills across a diverse set of technical areas
· Ensure proper technical capacity of staff to manage complex donor-funded projects
· Lead grant staff and short-term consultants
· Establish and maintain effective project reporting, evaluation, and communication systems. Submit timely accurate and professional reports that meet donor requirements
· Manage grant/project budget within approved spending levels and ensure accurate and timely financial reports to donors and SO staff.
· Ensure grant/project expenses are reasonable, allocated as per assigned budget, prudent and spent in accordance with donor rules and regulations to ensure low risk audits
· Liaise with local government officials, local communities, donor representatives and other stakeholders as appropriate
· Consistently look for more effective and efficient implementation methods and opportunities to increase impact
· Participate and conduct on-going lessons learned with key staff and partners/sub-grantees
· Liaise with local government officials, local communities, donor representatives and other stakeholders as appropriate
· Participate, lead NGO – donor forum to represent WV, the project, and seek cooperation for joint advocacy opportunities
· Escalate grant management issues early and openly; resolve grant management issues quickly and fully.
· Provide spiritual leadership to the grants team. Attend and participate in weekly chapel services and daily devotional meetings.
· Serve as primary liaison to [NAME OF DONOR], local and national governmental authorities, local NGOs, community organizations, Facilitate learning of best practices on program's technical areas.and other donor organizations.
· Provide vision and strategic technical leadership for the project.
· Close cooperation with NO GAM lead for implementation of the GAM objectives as well as close collaboration within the NO GAM Unit on donor positioning, lessons learned, grant health and quality improvements
· Establish clear and frequent communication regarding program progress and oversight management with the donor.
Job Requirements
· Advanced degree in Development Studies, Project Management, Business Management, or any relevant Social Sciences, technical studies.
· Minimum of five years of experience in project management, supervision, administration, and implementation of cooperative agreement and/or contract requirements (including meeting deadlines, achieving targets, establishing and maintaining systems for managing project operations, working with multiple subgrantee(s) and/or contractor(s), and overseeing the preparation and submission of required reports to donor agencies), preferably in the country of implementation.
· Experience establishing and maintaining systems for managing project operations.
· Proven experience in a leadership role for a project addressing labor-related issues, including child labor, forced labor, or workplace exploitation.
· Demonstrate the ability to maintain working relationships with all project stakeholders, and engages in coalition building and public-private partnership promotion.
· Understanding of agricultural supply chains, gender mainstreaming, and/or women's economic empowerment.
· Proficiency with public speaking is preferred.
· Fluency in English is required.
Preferred Skills, Knowledge and Experience:
1. Experience of leading large and diverse teams
2. Experience in leading and managing large grants in a complex environment.
3. Experience as a CoP/PD or senior expert advisor required
4. Experience managing sub grants and contracts under grants for complex projects
Working Environment / Conditions:
Office-based with mandatory and frequent travels to implementation sites and regional, global meetings as required.
Applying Instructions
Interested applicants must require to attach Current CV with three references & fill employment application form which can be found http://docs.ethiojobs.net/wve-jaf.pdf ) and email before the closing date of this announcement to Recruitment_ethiopia@wvi.org
Applicants can also submit their application and CV at the gate of WVE Head office AMCE Bole road next to Anbessa Garage .
World Vision Ethiopia is a child focused Organization and is striving to keep children safe and is committed to ensuring that only those who are suitable to work with children are considered for this position.
WARNING: Do not to pay any money to get a job. Please report fraudulent jobs to info@newjobsethiopia.com