Description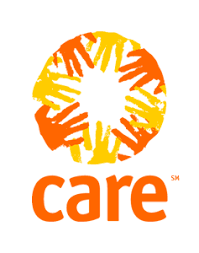 I.  JOB SUMMARY:
The purpose of the Area Finance Head position is to coordinate, administer, control, monitor, and periodically summarize the extent of financial operations and performance of the Field Office. She/he provides effective and efficient support and advice to the Field Office Program & Operation Manager, Project Managers, and other team members as required.
II. RESPONSIBILITIES AND TASKS:
Job Responsibility #1 Financial Management:  35%
Prepares and supervises the preparation of financial analysis with regard to Advances, based on organization and donors procedures
Ensures that books of accounts are maintained checks, receipts, vouchers, and other financial documents are kept properly and that they are safeguarded against misuse;
Supervises/prepares the Field Office payroll, including taxation, withholdings, PF, and accrued benefits;
Follow up that taxes, insurance payments and collection are handled on time;
Prepares monthly "Request for Cash Transfer" and ensure the replenishment of petty cash on a timely basis;
Ensures that all cash collected is deposited daily in the bank
Review petty cash payments and ensure timely replenishment
Develops mechanisms to ensure that operations of CARE are implemented cost- effectively
Ensures field-office compliance with CARE's accounting policy as per CARE USA Finance and Administration policy and procedures manual as well as policy and procedure as established by CARE-HO;
Coordinates all other financial information to be submitted to CARE-HO, including the follow-up of outstanding items in the Field Office;
Ensures compliance to government, donor, and other contractual/requirements/standard provisions.
Assists the Project Manager in the preparation of annual operating budget and project proposals;
Make sure to follow the procedures of the procurement Manual.
Job Responsibility #2:  Reconciliation and Reporting: 25%
Analyzes records of current and past operations to determine trends;
Verifies and reconciles Bank Statement with projects book balances on a regular basis to ensure proper cash monitoring;
Prepares and submits quarterly budget Vs expenditure report to Project Managers and Government Offices for monitoring and follow up;
Follow up/monitors and reconciles subsidiary ledgers for leave and benefits accrual (2412XX & 244XXX), PF & Pension (2376XX) & tax related accounts (2340XX);
Follow up/monitors and reconciles subsidiary ledgers for advances like travel, project and vendor;
Ensures that required financial information is made available to internal and external auditors;
Job Responsibility #3:  Data Entry 15%
Enters all financial data into People Soft accounting system for the following transactions;
 Data entry  after detailed review of financial documents of payments
Data entry  after detailed review of financial documents of collections
Data entry  after detailed review of financial documents of adjustments
Generates coding slips for all data entries and attach to each of the respective documents.
Job Responsibility # 4:  Filling /Maintain Proper Documentation  5%
Ensure proper documentation for all financial transactions.
Ensure all financial documents are labeled, stamped with "PAID" marks, and make sure all transactions have coding clip;
Arrange all financial documents for internal as well as external auditors up on request;
Job Responsibility #5: Training and Support   5%
Assists the Field Office Program & Operations Manager and Project Managers in the preparation of operating budget and project proposals;
Identifies financial management training needs of Field Office staff and give appropriate training.
Job Responsibility #6: Staff Management  5%
Completes all performance management activities including: performance planning, monitoring, and annual performance appraisals.
Job Responsibility #6: Learning   5%
Keeps up to date with developments in the sector, including best practice examples in-country and internationally, and ensure ongoing personal development and learning;
Participates in the documentation and dissemination of lessons learned.
Job Responsibility #7 Others:   5%
Perform other duties as assigned
III.             PROBLEM SOLVING (Thinking Environment)
The levels of problem solving this position will face are levels one and two. But, she/he usually deals with identical or similar problems on a regular basis and what has to be done and how to do it are clearly defined in the Financial Policy and Procedures Manual.
IV. GENDER EQUALITY
The Project Team Leader will be responsible for ensuring that gender equality and diversity values are upheld in the recruitment, orientation, performance assessment and management of staff.
Provide adequate time to staff to participate in gender sensitivity workshops and related events.
Job Requirements
V. Qualifications (know how)
A) EDUCATION
Required:
Desired:
Training on Computerized Accounting
B) EXPERIENCE
Required:
5 years of relevant experience.
Desired:
Experience in the NGO sector.
C) TECHNICAL SKILLS
Required:
 Proficiency in computer (Word, Excel & Access);
 Good knowledge of written and spoken English;
Knowledge of Local Language
Managerial and supervisory skill;
Firm belief in teamwork, gender equality, sensitivity to HIV/AIDS, conceptual understanding of participatory approach and sustainable development.
Desired:
Skill in the use of SCALA software.
D) COMPETENCIES
Respect, accountability, courage, excellence, analytical ability, stress tolerance, building partnership, collaboration, operational decision making, planning and organizing, facilitating change, customer focus.
VI.             FREEDOM TO ACT
The Area Finance Head's decisions are prime in terms of the daily functioning and operation of the Unit in planning, managing, coordinating the works of the department. Her/his decisions are contributory in terms of the FO's long-term development focus and organizational policies and procedures.
VII. CONTACTS/KEY RELATIONSHIPS
The incumbent is required to closely work with the Area Coordinator, Project Managers, Officers and other FO staff. She/he is also required to cooperate with bank, government tax authorities etc. in the area.
VIII. WORKING CONDITIONS AND LEVEL OF TRAVEL REQUIRED.
The incumbent is based in FO and is expected to travel to visit sites.
Applying Instructions
CARE Ethiopia is committed to preventing all unwanted behavior at work. This includes sexual harassment, exploitation and abuse, and child abuse. We expect everyone who works for us to share this commitment by understanding and working within the CARE Safeguarding Policy and related framework. CARE Ethiopia has a zero-tolerance approach to any harm to, or exploitation of, a vulnerable adult or child by any of our staff, representatives or partners.
CARE Ethiopia reserves the right to seek information from job applicants' current and/or previous employers about incidents of sexual exploitation, sexual abuse and/or sexual harassment the applicant may have been found guilty to have committed or about which an investigation was in the process of being carried out at the time of the termination of the applicant's employment with that employer.
By submitting the application, the job applicant confirms that s/he has no objection to CARE Ethiopia requesting the information specified above. All offers of employment will be subject to satisfactory references and appropriate screening checks.
HOW TO APPLY
If you are interested to be part of our dynamic team, exciting work environment and contribute to CARE Ethiopia's mission and vision, please send your CV (not more than 3 pages) and cover letter (not more than one page) through  www.ethiojobs.net
Only short-listed candidates will be contacted.
Passionate and dedicated candidates who meet the requirement are strongly encouraged to apply, especially women!
CARE seeks to improve the lives of the most marginalized, particularly women and girls. Our diversity is our strength. We encourage people from all backgrounds and experiences to apply.
WARNING: Do not to pay any money to get a job. Please report fraudulent jobs to info@newjobsethiopia.com