Description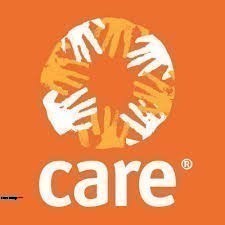 I.  JOB SUMMARY:
The purpose of the Project Manager (PM) position is to provide overall leadership and coordination for ensuring the implementation and accomplishment of the objectives of the project under his/her responsibility in line with CARE's vision, goals, and program principles, standards, approaches and Long Range Strategic Plan.  In consultation with the supervisor and in collaboration with the project staffs and partners she/he develops annual implementation plans and budget, allocates appropriate resources to accomplish the plan, secures qualified staff and ensures that an appropriate monitoring system is in place to track progress and deviations of project implementation. To promote the highest level of staff performance the PM ensures that all supervisors provide coaching and counseling to the project staff.  He/she establishes and maintains effective working relationships with key government partners and NGOs working in the same geographic areas.
 II. RESPONSIBILITIES AND TASKS:                
Responsibility No. 1: Project Implementation.  % of Time:  25%
§  Organizes the implementation process of all set targets planned for each project with respective supervisors, experts and other concerned staff working within program departments;
§  Ensures that all staff have updated monthly and quarterly implementation plans;
§  Periodically visits field activities and provide formal and informal feedback to the project staff in terms of adequate and inadequate progress as well as recommendations for improved performance;
§  Builds the capacity of project staff and its partners in technical issues pertinent to the sector including SRH, HTP and livelihoods;
§  Coordinate with LDM unit to inform project planning and monitoring as required
§  Maintains ongoing communication with project stakeholder regarding project progress and challenges;
§  Continuously assesses project's context, assumptions and changes in the working environment to ensure that the project focus, strategies and activities remain relevant and to proposed adjustments when needed.               
Job Responsibility #2: Project Planning.  % of Time:  20% 
§  With the project team and LDM unit analyzes past experiences to systematize and incorporate lessons learned into the planning process;
§  Based on past accomplishments and achievements adjusts project targets, strategies, resources and delegation of responsibilities to ensure appropriate progress toward project objectives;
§  Shares draft plans with project management team, staff and partners involved in the implementation and incorporate their input into the plan;
§  Submits annual plans as per established schedules to all project stakeholders.
Job Responsibility #3: Staff Management. % of Time:  15%
§  Supervises, leads, guides, orients, trains, coaches and supports the project team leaders
§  Builds the technical and managerial capacity of the field staff in planning and implementing projects effectively and efficiently;
§  Recommends or initiates personnel actions such as merit increases and other salary adjustments, promotions, transfers, terminations, and disciplinary actions including performance improvement plans;
§  Ensure that all project staff have appropriate individual operational plans linked to project priorities;
§  Completes all performance management activities including: performance planning, monitoring, and annual performance appraisals;
§   Provides ongoing feedback to project officers, recognizing and praising successes and pointing out failures that needing corrective measures.
§  Over see partner staff performance especially those sector offices directly linked and working with the project
Job Responsibility # 4: Project Monitoring, Evaluation and Reporting % of time: 15%
§  Ensures that project under his/her supervision include an appropriate log-frame and baseline design;
§  In consultation with LDM unit organizes a monitoring system to collect baseline and periodic data for tracking project performance and decision making;
§  Plans and conducts quarterly and annual project review meeting to assess progress, adjust plans, and draw/disseminate lessons learned;
§  Write monthly/quarterly/annual comprehensive and high quality project progress reports;
§  Implement audit recommendations related to the project.
§  Implement other M&E related tasks based on donor requirements
Job Responsibility #5: Project Budget Management. % of Time:  10%
§  In collaboration with finance staff prepares annual budget based on project proposal and ensures compliance with donor requirements;
§  Ensures appropriate utilization of fund codes for charging budget expenditures;
§  Monitor monthly budget burn rates and make adjustment when needed.
§  Ensure timely financial reporting is done and shared with the HO finance
§  Communicate with the coordination unit for any finance related challenges at the FO level
Job Responsibility # 6: Networking, Learning and Representation. % of time: 10%
§  Establishes and maintain formal and informal communication mechanisms with government, community partners and other stakeholders;
§  Participate in steering committee meetings, and supervision visits  held at Regional, Zonal and Woreda level to discuss project related issues;
§  Keeps up to date with developments in the project, including best practice examples in-country and internationally, and ensure ongoing personal development and learning;
§  Make formal presentations to the counterparts about project progress, challenges, lessons learned and needed adjustments;
Job Responsibility # 7: Any other duties assigned by supervisor. % of Time:  5%          
III. PROBLEM SOLVING (Thinking Environment)
All three levels of problem solving are pertinent for the position in one way or another. Since the incumbent deals with the management and coordination of the various day-to-day activities, development, implementation and maintenance of policies, procedures, objectives, short-and long-range planning of the project, he shall deal with all three levels of problem solving.
The position is based in CARE South Gondar Zone, Deberetabor Field office. At least 20-30 % of the time will be spent in the field.
Job Requirements
A) EDUCATION/TRAINING
Required:
§  BSC in public health or Bachelor degree in sociology, related social science, public health, or equivalent combination of education and work experience.
Desired:
§   MA/MPH/MSc. Public health, SRH, livelihoods and related development related field
B) EXPERIENCE:
Required:
§   6-8 years' experience working on public health, rural development projects, livelihoods, out of which 2-3 years service in managerial level.
Desired:
§   Experience in development-oriented NGO environment.
C) Technical skills
Required:
§  Proficiency in verbal and written English and Amharic;
§  Concept paper development, operational planning, budget planning and management, monitoring and evaluation, report writing;
§  Proficiency in standard office software packages;
§  Excellent communication and interpersonal skills;
§  Demonstrated leadership ability to inspire and empower others;
§  Demonstrated technical and managerial ability, sound judgment, ability to interact and work effectively with others at all levels;
§  Firm belief in teamwork, gender equality, sensitivity to HIV/AIDS, transparent and participatory management.
Desired:
§  Skills in organizing and facilitating training events. Expertise in one or more of the following program areas: Sexual reproductive health, livelihood, income generation activities, food security, nutrition/health, especially with Gender & Rights Based Approach focus.
§  Driving license and driving experience.
 D) COMPETENCIES
Respect, accountability, courage, excellence, adaptability, stress tolerance, innovation, building partnership, communicating with impact, coaching, facilitating change, developing teams, information monitoring, planning and organizing, leading through vision and value.
Applying Instructions
If you are interested to be part of our dynamic team, exciting work environment and contribute to CARE Ethiopia's mission and vision, please forward your: CV (not more than 3 page) and cover letter (not more than one page) directly to ethiojobs.net  or Send your application by e-mail to ETH.JobsHR@care.org.
Please note that only shortlisted candidates will be contacted.
Note: On the subject Line, please clearly write the position you are applying "Advisor- Gender and social Accountability". Your application will be automatically disqualified, if you fail to do so.
Passionate and dedicated candidates who meet the requirement are strongly encouraged to apply, especially women
WARNING: Do not to pay any money to get a job. Please report fraudulent jobs to info@newjobsethiopia.com