Project Manager, Bamboo Renewable Energy and Livelihood Improvement Project in East Africa
Description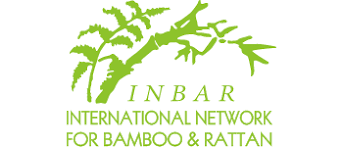 Bamboos are an important species in tropical and sub-tropical regions of the world whose use dates to thousands of years. Recent research highlights the role of bamboo forests in providing multiple ecosystem services (ES) that have local and global values. However, there have been very few assessments of these ES due to a lack of an appropriate framework and tools for evaluation. CIFOR and INBAR have recently developed a framework for assessing ecosystem services from bamboo forests. In addition, INBAR is executing the project "Innovation and Promotion of Bamboo through Participatory Research Processes for Resilient Agriculture in Colombia, Ecuador and Peru" – BAMBUZONIA seeks to utilize the potential of bamboo as a readily available natural resource, in order to restore degraded lands and mitigate the climate change in alignment with the national strategies of Colombia, Ecuador and Peru (CEP), and the Paris Agreement. The project also aims to provide a means for rural communities to develop new bamboo-based pathways for income generation.   In this context, it is necessary to use this framework as guidelines for assessing ecosystem service from bamboo forests in Peru, including an economic valuation analysis in natural forests comparing it with mixed and / or commercial bamboo plantations (Guadua angustifolia and / or Guadua aff angustifolia).
Objectives of the study
To give a better understanding of the services that bamboo forests, bamboo-based agroforestry can provide to the well-being of nature and humans.
To raise awareness of the relative importance of bamboo forests to policymakers, program implementers and wider bamboo sector stakeholders.
To support new opportunities to link bamboo forests with ES markets and carbon markets.
To provide guidance for decision-makers in understanding user preferences and the relative value that people place on ES.
Responsibilities
Conduct systematic reviews of existing knowledge and relevant policies of ecosystem services from various type of land use.
Review newly developed CIFOR-INBAR 'Framework for assessing ecosystem services from bamboo forests' and apply this framework for carrying this assignment.
Identify and rank ES (maximum 10 services) that are most important for the District of Moyobamba- Department of San Martin and District of Villarica- Deparrtment of Pasco in Peru.
Select appropriate methods for assessment of each value.
Carry out field surveys and interviews with relevant stakeholders.
Conduct cost-benefit analysis of different ecosystems dominated in the region (must include bamboo forests and bamboo-based agroforests) including input and output/ ha, gross and net income / ha, number of people employed per ha, etc.
Quantify and qualify the values of key ecosystem services where the information is available from literature and/or primary information.
Assess ES that bamboo forests and bamboo-based agroforests can perform more effectively in the region.
Compare ES from bamboo forests and bamboo based-agroforestry with those from other important land uses in the region such as natural forest, planted forest, agricultural crop and grass land.
Produce a concise paper in two languages, English and Spanish (maximum 25 pages; pictures and supporting information should be in annexes) covering the following areas: objectives, methodology, results, cost-benefit analysis of different ecosystems, comparing ES from different types of ecosystems/land uses, conclusions and recommendations to incorporate into national policy framework.
Requirements
Advanced University degree in environmental sciences, forestry, natural resources or closely related technical field
Excellent knowledge of ES assessment and payment for ES
Good experience from socio-economic survey, cost-benefit analysis in the Peru Amazonian context
Familiar with PRA tools and exercises
Good knowledge and skills of qualitative and quantitative analysis
Good writing, communication and presentation skills
Proficient spoken and written English and Spanish
Applying Instructions
Applications will be accepted until 30 June, 2020. All applications will be acknowledged, but only short-listed candidates will be contacted. Please send a cover letter demonstrating relevant experience as described in the above job description with filled Application Form (as attached) by email to: hr@inbar.int. Please also indicate your expected fee in the cover letter (total cost including daily fee, travel, food and accommodations during the field interview). Please use "INBAR Job title — NAME" as the subject of the e-mail.
To learn more about INBAR, please visit our website at www.inbar.int
WARNING: Do not to pay any money to get a job. Please report fraudulent jobs to info@newjobsethiopia.com