Project Manager, Infrastructure Engineering
Description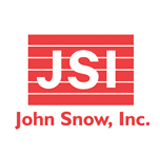 Job Title: Project Manager, Infrastructure Engineering  

Position Type: Full-Time

Reports to: Sr. Lead Technical Advisor, Digitization

Posting Location: Addis Ababa

Application deadline: September 29, 2020

Background:

John Snow, Inc. (JSI) is a public health management firm, headquartered in the United States, dedicated to improving the health of individuals and communities throughout the world. JSI has been implementing public health work in Ethiopia for over 25 years.

JSI is implementing the five-year Digital Health Activity in Ethiopia, which is funded by the United States Agency for International Development (USAID). The purpose of this Activity is to support the Government of Ethiopia (GOE) to improve the quality of health services and create a sustainable health care system through the use of data for decision making, as well as to provide similar services to other countries in Africa or to respond to a crisis in Ethiopia (as needed). The primary objectives of the Activity are to 1) support information technology systems and data repository at all levels; 2) build a culture of data use; and 3) improve capacity and governance of MOH health information systems management.

We are looking for a Project Manager, Infrastructure Engineering who will support the Senior Lead Technical Advisor, Digitization in overseeing all aspects of managing technical processes for services involving Virtual Private Network (VPN) administration and support. He/she is responsible for ensuring the smooth running of activities and compliance with JSI policies and regulations.

Responsibilities:

Specific responsibilities of the Project Manager, Infrastructure Engineering will include, but is not limited to the following:

Think strategically about the design, deployment and scale-up of network systems utilized at the different levels of the healthcare system.
Provide technical support and follow-up for installation of LAN and VPN at supported Health Facilities.
Oversee the networking of equipment and materials for all installations; ensure configuration of hardware, peripherals, services, settings, storage, etc is done in accordance with standards and project/operational requirements.
Maintain network and system security in order to make efficient use of the system.
Manage and ensure effectiveness of security solutions, including firewalls, anti-virus solutions, and intrusion detection systems.
Ensure daily backup operations of Databases to the appropriate media is done at all supported facilities.
Responsible for ensuring design of systems and networks conform with the requirement of secure and efficient transfer of data.
Responsible for procurement of required services, such as ISDN(E1) line, short numbers, fixed telephone lines, etc, for an IVR system from service provider.
Manage and ensure optimal operation of all network hardware and equipment, including routers, switches, hubs, UPSs, and so on.
Oversee the design, installation and networking of HealthNet as it relates to the Federal Ministry of Health's strategy to connect health facilities and administrative health units.
Design and implement short- and long-term strategic plans to make certain network capacity meets existing and future requirements.
Manage relationships with key stakeholders such as FMOH and donors, and address any issues that may arise.
Scope and prioritize activities based on business and stakeholder impact.
Support business development activities including, preparing proposals and communicating potential donors.
Manage and maintain inter agency relationship.
Maintain professional and technical knowledge by attending educational workshops; reviewing professional publications; establishing personal networks; participating in professional societies.
Complete operational requirements by scheduling and assigning employees; following up on work results.
Supervise assigned staff and support the recruitment of new MIS staff.
Prepare timely reports to the Lead Senior Technical Advisor, Digitization on activity status and issues.
Occasional travel to user sites to assess project performance.
Supervise other MIS staff supporting software development and/or implementation.
Responsible for enforcing JSI's Accountability Framework and Code of Conduct, and adhering to JSI's polices on fraud management.
Perform other duties as assigned.

Job Requirements

Qualifications:

Applicants for this position should possess the following qualifications:

Bachelor's degree in relevant discipline (IT, Networking, Information Systems, Business, etc) is required. Being a Microsoft Certified Professional is a plus.
Minimum five years of experience working on Health Information System Administration and Networking is required.
Must have an advanced knowledge of network operating systems including Cisco, JUNOS, and IOS.
Familiarity with network analysis tools including SolarWind is required.
Proficiency with coding languages including Python and Perl is required.
Experience in managing and configuring enterprise-wide LANs, WANs, VPNs, Firewalls, etc. is required.
Experience in setting up an IVR system using technologies such as E1(ISDN) line, digital & analog telephony cards, etc is required.
Must have experience in managing a linux server.
Experience in configuring databases such as MSSQL, MYSQL, MongoDB, Postgres is required.
Must have hands-on experience troubleshooting hardware such as servers (Linux & Windows), routers, switches, Modems, etc.
Knowledge of Ethiotelecom services, products & equipment is a plus.
Deep knowledge of the Federal Ministry of Health business process and the different tier of the Ethiopian Health System is desirable.
Previous work experience with USAID-funded projects is desirable.
Proven ability to manage the development and implementation of project activities.
Strong representational and interpersonal skills.
Excellent written and verbal English; proficiency in Amharic.
Proficiency in common computer packages (e.g. Word, PowerPoint, Excel) relevant to the work.

JSI/WEI is an Equal Opportunity, Affirmative Action Employer committed to workplace diversity. We are committed to providing equal employment opportunities for all qualified applicants and employees without regard to age, race, color, national origin, ancestry, creed, religion, gender, disability, marital status, sexual orientation, sexual preference, genetic information, political affiliation, or protected veteran status in any employment decisions. M/F/V/D.
Applying Instructions
Interested and qualified applicants should follow the below instruction and apply through the online application form no later than September 29, 2020.
Fill out the online application form using this form: Online Application Form. If you don't fill the online application form, your application will not be considered.
Submit your resume and cover letter to dhtechnicaljobs@jsi.com
You must include the name of the position you are applying for in the subject line of the email. If this is not included, your application will not be considered.
Any application received after the closing date will not be considered.
Application deadline: September 29, 2020.
WARNING: Do not to pay any money to get a job. Please report fraudulent jobs to info@newjobsethiopia.com