Project Manager- Water Sanitation and Hygiene (WASH)
Location

Mekelle, Tigray, Ethiopia

Date Posted

August 25, 2021

Category

Engineering



Job Type

Full-time



Base Salary
40789
Currency
ETB
Description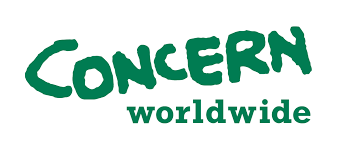 Job Purpose:
The Project Manager- WaSH is responsible for running and supervising water, sanitation and hygiene activities at all stages of the project management cycle. He/she is also responsible for accomplishing the project objectives, outcomes and activities including hygiene promotion at community and health facility level, distribution of WaSH NFIs, rehabilitation and maintenance of WaSH infrastructure at community and health facility level among others; are undertaken in a professional manner as per the standard design, specification and guidelines of the project.
The PM ensures the overall success of the project by making sure the WASH team completes the defined activities while adhering to internal standards and contractual obligations; and that the project is completed on time, within budget and with acceptable quality. The Project Manager  will work closely and liase with the other project managers for other sectors, government health structure including the Regional Health Bureau, Woreda Health and Water offices, other implementing agencies, other Concern teams and the community. He/She is charged to ensure collaboration with all the relevant stakeholders at all levels of the project implementation; kebele, Woreda and at the regional level.
The Project Manager is equally charged with capacity building and mentoring of staff; humanitarian needs identification through monitoring of the evolving situation; context analysis to contribute to the development of future programs
Main duties & Responsibilities:
Duties and Responsibilities:
Technical Support and Facilitation
Undertake jointly with relevant authorities at the Woreda level an assessment of the WaSH situation at the health facility level and provide recommendation to address existing WaSH gaps at those health facilities.
Provide detailed technical reports to the Health and Nutrition Program Manager following such assessments.
In liaison with the WaSH officers and other team members organize and undertake relevant training on WaSH to the health facility staff, project staff and project beneficiaries
Ensure strong project management of all WaSH interventions so that projects are designed and implemented on time, within scope and budget and achieve high quality outputs
Follow up WaSH project implementation (activities, budget and project documentation) in line with proposals, strategies and donor requirements.
Ensure donor and Concern visibilities as per the requirements and guidelines
Adhering to all donor's and Concern's guidelines and policies
Ensure any donation or distribution of materials to beneficiaries and government in timely manner and as per Concern policy and project document. Ensure all the documentation is fulfill.
To ensure an integrated and multi sectoral approach to WaSH programming, assist the team in finding ways to integrate/link and combine hygiene & health promotion, water and sanitation facilities design, construction & maintenance, with  Health , Nutrition, protection etc.
Ensure that cross cutting issues are mainstreamed into WASH programmes.
Provide regular progress reports to  Health and Nutrition Program Manager
Preparation and review  of detailed work plans, technical drawings, bills of quantity, procurement plan and bid documents for the implementation of WASH projects as necessary.
Identify and address capacity building opportunities for both concern WaSH, Health and Nutrition staff and line ministry staff; Health, Water bureau and others at Woreda level as necessary.
Operation and Management
Prepare Project procurement plan on timely manner , submit purchase request and primarily responsible in following up of the procurement status and ensure the delivery of materials in quality and timely manner
Ensure the technical inspection of the procured materials are done by the respective stakeholder or technical staff and make sure procured materials are with quality
Adhere to the security rules of Concern and enforcing the security rules with the project team
Coordination and networking
To liaise with Government and other relevant stakeholders both at Woreda and Regional level as requested by the line manager.
Establish good working relationship with Concern staff, government bodies, other WaSH partners etc
Participate in WaSH cluster meeting as required.
Planning, Reporting and Accountability
Submit weekly and monthly progress update on the WaSH activities to the Health and Nutrition Program Manager
Contribute to the preparation of internal and external reports by supporting the WaSH field teams in gathering relevant information from the field.
Ensure that program participants and stakeholders have clear information about the program activities as appropriate and relevant to them.
Give technical support to the field staff on mainstreaming gender, protection, accountability and inequality in the implementation of WaSH and Infrastructure activities.
Additional Duties
Perform other duties assigned by the line manager for the accomplishment of program objectives.
Emergency Response:
Participate and contribute as necessary towards Concern's Emergency response as and when necessary
Comply with Concern's health, safety and security guidelines during emergencies
Gender Equality:
Contribute to the development of gender sensitive action plans and indicators for WASH projects
Assist in monitoring the implementation of the action plans and indicator progress and make suggestions for corrective action/change as needed
Contribute to ensuring Concern Ethiopia has a gender sensitive working environment and attend gender equality trainings and organizational conversations
Accountability:
In line with Concern's commitments under the Core Humanitarian Standard (CHS):
actively promote meaningful community participation and consultation at all stages of the project cycle (planning, implementation, M&E);
work with relevant colleagues  to ensure that the Complaints and Response Mechanism (CRM) is functional and accessible, that feedback and complaints are welcomed and addressed;
work with relevant colleagues  to ensure that information about CRM, safeguarding and expected staff behaviour is disseminated among programme participants and communities.
Safeguarding:
Able to seek appropriate advice and report concerns, and feel confident that they have been understood.
Understands local safeguarding structures and arrangements.
Practises in a manner that seeks to reduce the risk of abuse, harm or neglect.
Identifies and refers to appropriate services any other associated persons including carers, family members and children at risk.
Able to document safeguarding concerns, and maintain appropriate record-keeping, recording the wishes and views of the adult or child at risk, differentiating between fact and opinion.
Job Requirements
Person specification:
BSc. in Hydraulics, Sanitary or Water Resource Engineering from recognized university.
At least four (4) years relevant work experiences in  WASH activities at community, health institutions and schools both for emergency and development settings
Appropriate technical skills training and computer software; practical knowledge of Autocad is a must.
Excellent written and spoken English
Core Competencies:
Knowledge of participatory processes
Team work
Analytical skills
Interpersonal communication
Capacity Building/Trainings
Ability to plan own work, set priorities, complete work under pressure or when faced with competing demands and report.
Committed to CWW's vision, mission and core values
Applying Instructions
Interested applicants should send non-returnable C.V., application letter outlining how their experience and education fit this vacancy, please note that no need to submit your supporting documents at this stage:
Interested applicants should apply through www.ethiojobs
OR
Apply in person at our Mekelle Office
Only short listed candidates will be contacted
What we offer:
A competitive salary and benefit package
Excellent medical benefits (100% cover including dependents)
20 days annual leave
26 weeks (paid) maternity leave, 18weeks(unpaid) parental leave
Disclaimer Clause:
This job description is not exhaustive and may be revised by the line manager from time to time.
Safeguarding at Concern: Code of Conduct and its Associated Policies
Concern has an organisational Code of Conduct (CCoC) with three Associated Policies; the Programme Participant Protection Policy (P4), the Child Safeguarding Policy and the Anti-Trafficking in Persons Policy. These have been developed to ensure the maximum protection of programme participants from exploitation, and to clarify the responsibilities of Concern staff, consultants, visitors to the programme and partner organisation, and the standards of behaviour expected of them. In this context, staff have a responsibility to the organisation to strive for, and maintain, the highest standards in the day-to-day conduct in their workplace in accordance with Concern's core values and mission. Any candidate offered a job with Concern Worldwide will be expected to sign the Concern Staff Code of Conduct and Associated Policies as an appendix to their contract of employment. By signing the Concern Code of Conduct, candidates acknowledge that they have understood the content of both the Concern Code of Conduct and the Associated Policies and agree to conduct themselves in accordance with the provisions of these policies. Additionally, Concern is committed to the safeguarding and protection of vulnerable adults and children in our work. We will do everything possible to ensure that only those who are suitable to work or volunteer with vulnerable adults and children are recruited by us for such roles. Subsequently, working or volunteering with Concern is subject to a range of vetting checks, including criminal background checking.
Female candidates are highly encouraged to apply.
WARNING: Do not to pay any money to get a job. Please report fraudulent jobs to info@newjobsethiopia.com