Description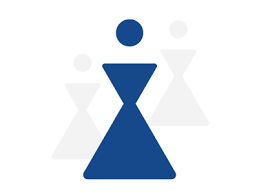 BACKGROUND
From the local to the global level, women's leadership and political participation are restricted. Women are underrepresented as voters, as well as in leading positions, whether in elected offices, the civil service, the private sector or academia. This occurs despite their proven abilities as leaders and agents of change, and their right to participate equally in democratic governance. Women face several obstacles to participating in political life. Structural barriers through discriminatory laws and institutions still limit women's options to run for office. Capacity gaps mean women are less likely than men to have the education, contacts and resources needed to become effective leaders. As the 2011 UN General Assembly resolution on women's political participation notes, "Women in every part of the world continue to be largely marginalized from the political sphere, often as a result of discriminatory laws, practices, attitudes and gender stereotypes, low levels of education, lack of access to health care and the disproportionate effect of poverty on women."
In Ethiopia, women make up around 51 % of the total population as of 2016.[i]This means that it is crucial to ensure the gender proportion of society is reflected in all leadership and decision-making positions including the parliament. Gender representation in parliaments can refer to the presence of women and men as members of parliaments (MPs) in decision-making positions but can also refer to the interests and needs of women and men are being factored into the decision-making process and political agendas. The effective participation of women representing 51 % of population in social, economic and political issues will have significant positive impact on the achievement of the goals of development and democracy in Ethiopia. Elections are the gate way to parliaments in a democratic society. National and local elections can support women's political participation in multiple ways, but specific measures are required to overcome the barriers of gender discrimination. Alleviating such barriers requires the need to engage with key actors in the electoral cycle process particularly election management bodies that are custodians to a free, fair and credible elections.
The Network of Ethiopian Women's Association (NEWA), with the support of UN Women Ethiopia Country Office, is planning to implement a project titled "EnsuringWomen Participation in Election in Ethiopia."The Project aims to 1) increase the capacity of women to participate in electoral processes through capacity building intervention for women candidates and aspirants and 2)raise the awareness of male political leaders so that political parties' policies and frameworks enable women's participation and leadership and to ensure they mainstream gender in their internal processes and outward interactions.
Under the direct supervision of the Program Manager, NEWA is therefore seeking to recruit a full-time dedicated project officer to support the implementation of the project and its components.
DUTIES AND RESPONSIBILITIES
Provide Coordination and Program Management and Support
 Under the guidance of the supervisor, support the implementation, coordination and monitoring and reporting of programmatic activities under NEWA's project "EnsuringWomen Participation in Election in Ethiopia";
Support, coordinate and provide technical assistance in the implementation of capacity building and advocacy interventions under the project  and ensure timely implementation;
Liaise and collaborate with partner organizations (donors, government agencies, Civil Societies(CSOs), and offices at different levels);
Maintain budget awareness and ensure funds are utilized in line with project agreed plan and budgets;
Represent the organization at various forums, such as membership and  partner meetings, workshops, seminars, etc;
Prepare briefing notes to the program manager regularly on monthly basis, to inform program/project progress and performance;
Provide Administrative and Financial Management Support to the project
Organize budget revisions and update operational and financial status of the project as deemed necessary
Provide administrative support in monitoring budget preparation and the finances of project; including the finalization of FACE form
Facilitate payment and timely settlement as per agreements;
Perform other duties as assigned by the by the organization
Facilitation of Knowledge Building and Knowledge Sharing:
Contribute to documentation and dissemination of knowledge products related with the project;
Contribute in content development to the project's media related initiatives;
Facilitate dialogue platforms and document lessons learned and widely share with key partners
Job Requirements
COMPETENCIES
Core Values
Respect for Diversity
Integrity
Professionalism
Corporate competencies:
Demonstrates integrity by modeling the NEWA's values and ethical standards
Promotes the vision, mission, and strategic goals of NEWA
Displays cultural, gender, religion, race, nationality and age sensitivity and adaptability
Treats all people fairly without favoritism
Knowledge Management and Learning:
Promotes knowledge management in NEWA and a learning environment in the office through leadership and personal example
Actively works towards continuing personal learning and development in one or more Practice Areas, acts on learning plan and applies newly acquired skills
Development and Operational Effectiveness: 
Ability to lead strategic planning, results-based management and reporting
Ability to mobilize resources, lead formulation, implementation, monitoring and evaluation of development programmes and projects,
Ability to formulate and manage budgets, manage contributions and investments, manage transactions, conduct financial analysis, reporting and cost-recovery
Ability to coordinate the work of others, work on tight deadlines and handle multiple concurrent projects/activities
Strong analytical and organizational skills and attention to detail
Strong IT skills
Knowledge of financial rules and regulations, accounting
Leadership and Self-management
Consistently approaches work with energy and a positive, constructive attitude
Demonstrates good oral and written communication skills
Demonstrates openness to change and ability to manage complexities
Remains calm, in control and good humored even under pressure.
Ability to make decisions under pressure and to deal with matters that are politically and culturally sensitive.
Good interpersonal and diplomacy skills
Technical/Functional Competencies:
Substantive knowledge and understanding of gender, development and governance issues;
Substantive knowledge and experience in the provision of coordinated support and management of rights-based programmes to advance gender equality;
Ability to think conceptually, strategically and analytically;
Good knowledge of programme management;
Ability to administer and execute administrative processes and transactions;
Ability to create, edit and present information in clear and presentable formats;
Ability to manage documents, correspondence and reports information and workflow;
QUALIFICATION AND EXPERIENCE
Education
 Master's Degree and BA Degree in the field of Social sciences, preferably, gender, sociology or law,
Experience
+2 years of experience for master's degree or +5 years of experience for bachelor's degree programme design, planning, implementation and monitoring and evaluation of development projects;
Experience in the field of women's rights, gender, human rights and gender responsive governance;
Demonstrable experience in organizing multiple capacity building trainings, and coordinating with a wide range of stakeholders, including government, non-governmental organizations, political parties, women groups, and local communities;
Analytical and advocacy skills on gender equality, women's rights and empowerment of women issues especially on women in leadership and political participation is desirable;
Knowledge about CSO landscape in the country and experience working with CSO's;
Experience in managing funds for projects
Proven experience in project design, implementation and follow up
Experience in administration or programme management/support;
Experience in multiple office software packages;
Preferably experience on Election process works
Language Requirements:
Fluency in Amharic & English is required
Knowledge of the other local language is an asset
Applying Instructions
Interested candidates should submit an updated CV and cover letter to newarecruitments@gmail.com or in person to the office located Signal Sumeya Mosque area on the road to Magic carpet school
WARNING: Do not to pay any money to get a job. Please report fraudulent jobs to info@newjobsethiopia.com