Project Officer-Economic Livelihoods
Description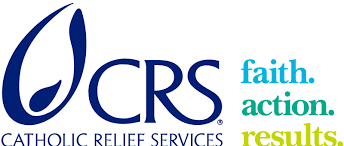 About CRS: "Catholic Relief Services carries out the commitment of the Bishops of the United States to assist the poor and vulnerable overseas. Our Catholic identity is at the heart of our mission and operations. We welcome as a part of our staff and as partner's people of all faiths and secular traditions who share our values and our commitment to serving those in need."
In Ethiopia, CRS has a long and rich history of providing emergency relief and development assistance to the people of Ethiopia since 1958. At present, CRS/Ethiopia implements multiple projects through different partner organizations.  CRS/Ethiopia has a highly diverse portfolio ranging from very large food-supported emergency response to cutting edge development programs. The current CRS/Ethiopia budget stands at $100 million with funding from the U.S. Government, UN agencies, private foundations, individual donors, and CRS private funds.
CRS strictly adheres to its Policy on Protection of Children and Vulnerable Adults among its staff, consultants, volunteers, and affiliates. CRS is an equal opportunity, affirmative action employer: women, minorities and people with disabilities are encouraged to apply.
As part of CRS family, you will join the more than 5000 strong and vibrant individuals working globally to accomplish the mission of CRS. CRS/Ethiopia invites you, the qualified candidate, to apply for the following positions;
Position Title:                 Project Officer-Economic Livelihoods
Department:                  Programs/DFSA
Duty Station:                  CRS Ethiopia/Shashemene
Required Number:        One
Employment Term:       Indefinite period contingent upon funding of DFSA Program
Reports To:                     Program Manager-Economic Livelihoods
Application Deadline:   April 13, 2020
Job Summary:
As a member of the DFSA Economic Livelihoods team, you will monitor and report on all project activities in support of Catholic Relief Services' (CRS) work serving the poor and vulnerable. Your thorough and service-oriented approach will ensure that the project consistently applies best practices and constantly works towards improving the impact of its benefits to those we serve.
Job Responsibilities
Support the coordination and implementation of all assigned project activities as outlined in the detailed implementation plan as well as the original technical narrative and subsequent annual plans in line with CRS program quality principles and standards, donor requirements, and good practices.
Monitor and report any challenges and/or gaps identified to inform adjustments to plans and implementation schedules. Assist partners in their efforts to reflect on project experiences.
Support collaboration, integration and accountability between DFSA Purposes and with external stakeholders through coordinating project evaluation activities and assisting partners in their efforts to collect and analyze project data per specified mechanisms and tools. Collaborate with local partner(s) to prepare reports per established reporting schedule.
Collect information on staff capacity needs and technical assistance needs of partner organizations and monitor capacity building and technical support activities to ensure effective impact.
Complete project documentation for assigned activities. Assist with identifying information for case studies and reports on promising practices.
Consider gender integration in targeting, planning, implementation and monitoring and evaluation of activities.
Collaborate with CRS implementing partners in supporting peer-based farmer to farmer approach/Lead farmers and herders entailing demonstration plots and learning sessions in climate-smart approaches.
Provide technical support for the establishment and functionality of livelihoods groups livelihoods pathway selection, IGA groups and business plan development.
Promote and implement DFSA's Saving and Internal Lending Communities (SILC) model, supporting the successful establishment of SILC groups, identification, training and launching of Private Service Providers (PSP).
Agency-wide Competencies (for all CRS Positions):
These are rooted in the mission, values, and guiding principles of CRS and used by each staff member to fulfill his or her responsibilities and achieve the desired results.
*Trusting Relationships *Professional Growth *Partnership *Accountability
Job Requirements
Typical Background, Experience & Requirements:
Education and Experience
MA/MSC Degree in related field of study
2 years relevant experience for MA or 4 years relevant experience for BA degree
Experience in the field of informal and formal microfinance & Livelihoods and for an NGO would be a plus.
Additional education may substitute for some experience.
Experience in participatory action planning and community engagement.
Experience monitoring projects and collecting relevant data preferred.
Experience using MS Windows and MS Office packages (Excel, Word, PowerPoint).
Personal Skills
Observation, active listening and analysis skills with ability to make sound judgment
Good relationship management skills and the ability to work closely with local partners and community members
Attention to details, accuracy and timeliness in executing assigned responsibilities
Proactive, results-oriented and service-oriented
Applying Instructions
Please enter via https://form.jotform.com/200932787803561 to fill a form and attach your up-to-date CV and application letter only before the application deadline April 13, 2020.
Applications should be submitted by April 13, 2020 up to 5:00 PM, late submission will not be accepted.
These job opportunities are open to Ethiopian nationals only. You will be contacted only if selected for written exam/interview. Phone solicitations will not be accepted.
** Qualified women are highly encouraged to apply**
Note: CRS is equal opportunity employer and hence candidate from all background: religion, ethnic group, qualified women and people living with disabilities, etc are all encouraged to apply.
WARNING: Do not to pay any money to get a job. Please report fraudulent jobs to info@newjobsethiopia.com