Project Officer for Gender Based Violence (GBV)
Description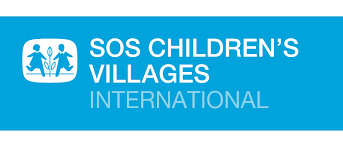 Who We Are
SOS Children's Villages Ethiopia is an International Non-governmental organization and a member of SOS Children's Villages International Federation. We started our humanitarian work in Ethiopia with the opening of our first Village in Mekelle, Northern part of Ethiopia in 1974. Since then, we have expanded our programs  to different regions where there are significant needs for intervention and where we believe we can work in partnership with all relevant  actors to bring  sustainable  positive outcomes for children's and young people.
Today, we have grown significantly to meet the persistent challenges that confront Ethiopian children who have lost parental care and those that are at risk of losing their parental care. Working in close collaboration with international donors, local government and community based organizations across seven program locations; we aspire that every child grows up with love, respect and security.
Why we need you?
We are looking for a Project Officer for GBV who will be responsible for coordinating the GBV interventions for the effective implementation of "Joining Forces for Africa (JOFA) - protecting children during the COVID-19 crisis and beyond" project to be implemented at Chineksen and Babile woredas of East Harerghe zone.
What we provide...
An amazing work environment that promotes personal growth through providing professional space to grow and advance your career!
Your role....
As a Project Officer, GBV  you will be in charge of the following:
Conducting GBV assessments as required, maximizing available sources of information and opportunities for coordination, and ensuring compliance with safety and ethical recommendations
Identifying protection concerns for women and girls, risks of GBV, points of service and support for survivors, and appropriate priorities and approaches for programming.
Planning for appropriate emergency interventions as well as opportunities for expanded service in accordance with the project deliverables, including identification of local partners, support structures to reinforce, and appropriate points of entry for GBV case management services
Preparing reports of assessment findings and recommendations concerning GBV
Leading interventions to increase women and girls' protection
Leading the establishment and delivery of key services, as relevant. Services likely include psychosocial support for survivors of GBV, safe spaces, and support for medical response
Ensuring that all interventions comply with technical standards and safety and ethical guidelines
Ensuring appropriate community participation in the design and delivery of project activities
Identifying and build capacity of partners, staff, and volunteers as relevant. Implementation is likely to involve significant training and coaching.
Conducting regular project monitoring and compiling activity and donor reports as required
Coordinating with all relevant actors and actively participate in protection/ GBV sub-cluster/working groups, coordinated assessments, mapping of services, information sharing, etc.
Identifying and supporting local organizations committed to women's rights and empowerment
Working with partners and community members to develop a referral mechanisms for available services
Coordinating with other sectors to ensure integration of GBV concerns into various interventions, in line with the Inter Agency Standing Committee (IASC) GBV Guideline
Regularly collecting and documenting case studies based on trained practitioners' application of the GBV in Emergencies program model.
Producing final document capturing learning and drawing clear recommendations at the end of the project years.
Ensuring compliance with policies and protocols
Creating a safe and supportive working environment for all GBV staff and partners, including attention to team-building and self-care.
Job Requirements
Up for the challenge...
Must haves: 
BA/MA in Gender Based Violence in Emergency Situations, Social Work, Public Health, International Development or other relevant field of study preferred
Professional and technical experience matching the above-mentioned duties and responsibilities.
A minimum of 3 years direct international humanitarian field experience.
Ability to speak Oromifa and/or  Somali Language
Hands-on experience managing GBV preventions and response programs. Prior emergency response experience is strongly preferred.
Experience conducting GBV assessments
Experience in planning and implementing EU financed GBV projects
Experience facilitating GBV trainings such as GAM
Familiarity with standards and current guidance for GBV prevention, response, and coordination, including IASC Guidelines for Gender-based Violence Interventions in Humanitarian Settings
Ability to work well with a team
Ability to cope with stressful situations and frustrations
Strong communication skills, both oral and written
Fluency in written and spoken English
Understanding of a survivor-centred approach, including GBV   Guiding Principles
Commitment to gender equality; Promotes and integrates gender analysis and mainstreaming into humanitarian programming
Empathy and positive interpersonal skills, including cultural competence
Understands principles and practice of a case management approach and can apply to GBV programs
Critical analysis skills including context, trends, and vulnerabilities related to GBV
Knowledge of prevention of sexual exploitation and abuse responsibilities within the humanitarian response and supports implementation
Understanding of GBS standards and ethical considerations
Critical thinking and problem solving ability
Ability to conduct strategic planning for GBV prevention and response
Ability to influence other sectors to mainstream GBV prevention and response
Ability to deliver in stressful situation
Good judgement and decision-making skills 
The Pluses:
Applying Instructions
Excited to take on a new Challenge...….
Then send us your application through
Female applicants are highly encouraged to apply
"Our selection process is a reflection of our engagement and dedication to acquire talents that promote a safe and enabling environment for children and young people
WARNING: Do not to pay any money to get a job. Please report fraudulent jobs to info@newjobsethiopia.com