Project Officer for humanitarian projects in Ethiopia
Description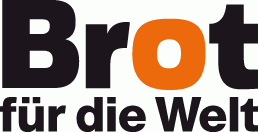 External Vacancy Announcement
The Bread for the World (BftW) is the aid agency of the Protestant regional and free churches in Germany and a member of the Action by Churches Together (ACT) Alliance. Both international NGOs, Brot für die Welt (Bread for the World) and Diakonie Katastrophenhilfe, are part of the aid agency and operate in Ethiopia under this joint registration. While Bread for the World has the mandate of development aid, Diakonie Katastrophenhilfe is the humanitarian agency of BftW.
The BftW Regional Office based in Addis Ababa supports emergency/relief, food security, health, and education projects implemented by local faith-based and civil society partners in Ethiopia, Eritrea, Somalia, South Sudan, and Sudan.
The international organization hereby invites qualified applicants to apply for the following position:
The position is based in the Regional Office of BftW in Addis Ababa. Integrated into the program team of BftW and administratively working under the BftW Head of Programme, the Project Officer reports to and is managed by the Ethiopia desk of the Diakonie Katastrophenhilfe Regional Office Nairobi, Kenya.
The duty station of the position is Addis Ababa, with frequent travels to project areas in Ethiopia, including but not limited to Afar, Tigray, and Somali (at least once a month).
The primary responsibility of the position is to support partners of Diakonie Katastrophenhilfe in Ethiopia in the implementation and monitoring of humanitarian projects and to monitor partners' monitoring.
Tasks and Responsibilities:
Project Planning and design
Work closely with partner organizations in Ethiopia and with the Ethiopia desk of the Diakonie Katastrophenhilfe Regional Office (DKH RO) in Nairobi to provide support in planning and designing emergency, relief, rehabilitation, and Nexus projects by coordinating with the BftW program team
Review in collaboration with ETH desk DKH RO and BftW program team project proposals including budget and log frame of partner organizations regarding conceptual, methodological, operational, evaluative, and financial aspects and assesses against humanitarian standards
Contribute to programming and reviews of Diakonie Katastrophenhilfe country program, including identification, formulation, and monitoring of programs/projects
Following up on the humanitarian situation in ETH to inform program and project-related decisions through attending meetings (UN Cluster, ACT, etc.) and desk reviews
Project implementation, Monitoring (MEAL), and Reporting
Monitoring: Accompany and advise project partners in Ethiopia during assessments and implementation, focusing on MEAL. More concretely: support project partners in setting up MEAL plans, collecting and analyzing data to measure progress against indicators, promote programmatic learning, follow up on work plans and identify and address (with support of ETH desk DKH RO and BftW program team) problems in implementation. Monitoring will be done through frequent field trips (at least one trip/month) and follow-up on monthly reports, online/phone communication. It also includes staying updated with donor regulations.
Reporting: Follow up on project reports, ensure timely delivery by partner organizations and prepare reports for submission to DKH RO ETH desk by keeping BftW program team informed; support DKH RO ETH desk in submitting a high-quality project and program-related (quarterly/annual and other) reports to Diakonie Katastrophenhilfe Head Office in Berlin (where applicable for further transmission to backdoors)
Networking and Representation
Establish close working relations with the BftW program team to identify collaboratively and together with the DKH RO join or complementary project opportunities such as (triple) Nexus projects
Follow up on the humanitarian context in ETH through UN cluster system, coordination platforms, and other relevant networks and platforms
Communication
Establish a good record of contacts with partners
Establish a good flow of information from the relevant humanitarian and other coordination groups in the country to the BftW office and ETH desk of DKH RO
Support the collaboration and communication between BftW and DKH RO
Job Requirements
Minimum Qualifications and competencies
BA Degree in political or social science, agriculture, or related field
Minimum of 5 years of relevant humanitarian-related work experience
Basic knowledge  and experience in project management with a focus on monitoring and reporting
Specialized and knowledgeable in at least one of the following focus areas - emergency response, early recovery, relief and rehabilitation, and Disaster Risk Reduction
Passion for humanitarian and (triple) Nexus projects and working alongside partners
Experience in working with a wide range of local (faith-based) and international partners
Demonstrates special insight, vision, and compassion for empowering and working with especially marginalized communities and vulnerable people
Team Player
Applying Instructions
Qualified applicants are invited to submit their CV's including three professional referees and a motivation letter not more than one page latest by Jul 5, 2021, to Ms. Zinaye Alemu at: zinaye.alemu@padd-africa.org and Diakonie Katastrophenhilfe Regional Office Nairobi at: recruitment.ken@diakonie-katastrophenhilfe.org
Bread for the World (BftW) is an equal opportunity employer that does not discriminate on any basis.  
WARNING: Do not to pay any money to get a job. Please report fraudulent jobs to info@newjobsethiopia.com