Project Officer – Monitoring, Evaluation and Learning – Readvertised
Description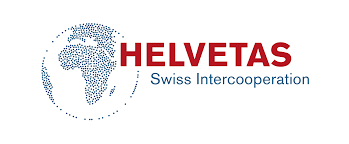 HELVETAS Swiss Intercooperation Ethiopia is a registered charity operating in the working areas of Rural Infrastructure, Natural Resources Management, Support to Civil Society Organizations and Local Government, Skill Development and Education, and Emergency Responses. See also www.helvetas.org. HELVETAS Ethiopia is presently looking for motivated and competent professionals for the following position for a project entitled "UP-Women – Unleashing the Potential of Young Women" in Sidama regional state.
The UP Women project aims to contributing to bridging the gap young women/girls face to enter in strong career paths through improved opportunities for skills training through Integrated Functional Adult Literacy (IFAL) and short-term skills training in market demanded non-traditional skills and subsequently find (self-) employment with a decent income and in women-friendly training and working environments. This will be achieved through a combination of Integrated Functional Adult Literacy (IFAL), Sexual and Reproductive Health (SRH) knowledge, access and services, life skills and vocational skills training, and job placement (JP) schemes, that ultimately results in a gainful income, contribute to gender transformation and dignity for young women. The project would work both with public and private training providers with a result based financing (RBF) approach and would contribute to developing their capacities.
I.         JOB SUMMARY
The Monitoring and Evaluation officer is a technical support position for the UP-WOMEN project.  The purpose of the Monitoring and Evaluation officer is to design and maintain the M&E system of the UP-WOMEN project. Under the supervision of the project manager and Senior MEAL expert, the M&E officer will set up the M&E System for the projects and will have ultimate responsibility in maintaining the system, strengthening the system over time and building capacity of project and government staff to utilize the system. This includes collecting, compiling and analyzing relevant data. The M&E officer will contribute to document lessons learned as the project evolves and share key lessons within and outside the organization. The M&E officer provides technical backstopping, organizing trainings in the areas of LDM and knowledge management. The position holder will work closely with other project staffs, country office staffs, staffs in other project offices to ensure the cross fertilization of learning, pulling information required, organize capacity building trainings to staff, take assignments as a teammate.
RESPONSIBILITIES AND TASKS
1:  Planning, Monitoring, Evaluation and Design:
Develop specific M&E plan for the project based on the overall project log frame; and take the lead for its implementation;
Develop contextual and specific M&E tools for collection and reporting of project log frame indicators;
Establish and maintain monitoring systems to measure the overall performance, track project performance, field checking and feedback system to project staffs at all levels;
Ensures that all project components including Integrated Functional adult literacy, short term-skill trainings, SRH and other project related activities are implemented according to the technical specification set together with partners and time schedule;
Lead the project office compliance with project management requirements (including planning, M&E and reporting);
Plans and conducts quarterly and annual project review meeting to assess progress, adjust plans, and draw/disseminate lessons learned.
2: Reporting:
Ensure regular and timely submission of project bi-annual and annual performance reports to HELVETAS Country office/ regional government signatory bodies following the standard template requirement;
Support for compilation of annual CSA reports following standard template requirements;
Generate regular monitoring reports to make informed and timely decision on project progress;
Regularly prepare info graphics on key figures for periodic update.
3: Technical support and capacity building:
Organizes and facilitates M&E training to project staffs, and partners/stakeholders;
Provide technical assistance to staff and partner in management of UP-WOMEN project digital MIS, proper data collection and record keeping;
Conduct regular training of projects staffs, TVETs/PTPs on the collection of M&E data (based on capacity building plans);
Regular monitoring progress of the project through field visit, reports and triangulation, provide appropriate feedback, bring issues to the attention of staffs in general and PM in particular.
4:  Learning and sharing/networking:
With the program team analyses past experiences to systematize and incorporate lessons learned into the planning process;
Leads knowledge management related activities of the field office including documentation of knowledge and publication of knowledge products;
Keeps up to date with developments in the sector, including best practice examples within the country and internationally, and ensures ongoing personal development and learning;
Organizes feedback sessions and other platforms at field office level with partners, beneficiaries and stakeholders (private and public sectors) to ensure responses are provided timely.
5 Data quality and Information Management:
Conduct routine regular data quality assessment across data management and reporting system to verify reported figures; formulate and implement data management improvement measures;
Ensure that data collection and reporting tools are consistently utilized at grass root level;
Ensures the timely collection and compilation output data and feeding into digital M&E system;
Streamlines paper based reporting system including formats and systematize information flows.
6:  Perform other duties assigned by the supervisors.
Job Requirements
QUALIFICATIONS (KNOW HOW)
A. EDUCATION/TRAINING
MSc Degree in social sciences, statistics, monitoring and evaluation, or related field is required or demonstrated equivalent work experience in the field;
Knowledge of statistical software such as SPSS, STATA or other type of databases such as advanced MS-Excel, MS-Access and others.
B. EXPERIENCE
Five years proven relevant field management in the area of LDM and M&E system
Strong management skills, with good understanding of relevant cross-cultural issues.
Demonstrated experience and ability to professionally and appropriately represent the organization
Highly proficient in Advanced Excel, Word, data analysis software and comfortable with online information systems
Working knowledge of youth skills development and empowerment.
C.  TECHNICAL SKILLS
Highly organized which gives attention to detail and analytical skills;
Strong oral and written communication skills in English including report development, writing and editing; multi-tasking, organizational & prioritization;
Ability to meet deadlines and to follow procedures; work independently and cooperatively with team members.
Applying Instructions
Interested applicants should submit their application, including a CV, with names and contact numbers of three referees directly either by ethiojobs, or by email   hr.ethiopia@helvetas.org or in person to HELVETAS Ethiopia  Hawassa office. 
HELVETAS is an equal opportunity employer; however, women candidates are highly encouraged to apply.
WARNING: Do not to pay any money to get a job. Please report fraudulent jobs to info@newjobsethiopia.com