Project Officer –Project Officer – Monitoring, Evaluation and Learning (SEGORP)
Description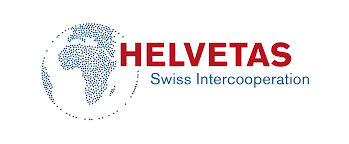 Job Description: Project Officer –Project Officer – Monitoring, Evaluation and Learning (SEGORP)  
HELVETAS Swiss Intercooperation Ethiopia is a registered charity operating in the working areas of Rural Infrastructure, Natural Resources Management, Support to Civil Society Organizations and Local Government, Skill Development and Education, and Emergency Responses. See also www.helvetas.org.
HELVETAS Ethiopia is presently looking for motivated and competent professionals for the Project Officer – Monitoring, Evaluation and Learning position for a project entitled "Semien Gondor Resilience Project (SEGORP)" in Amhara Regional State-Debark.
Description
HELVETAS Swiss Intercooperation (HELVETAS), Concern Worldwide (CWW) and local government of the North Gondor Zone, have formed a strategic partnership bringing together complementary competencies to address the complex nature of poverty in the zone. The overall aim of the project is to strengthen household and community resilience to climate change. This will be achieved through system level change across the following 4 main outcomes: Improved management of natural resources; Improved household income and market access within and across livelihood zones; Strengthened systems for an improved human condition; & Strengthened institutions for improved governance and accountability.
Role and framework
The Project Officer Monitoring, Evaluation and Learning (PO-MEL) will bring thematic competence in livelihood, value chains and business development activities and will provide technical support for the successful implementation of the SEGORP project in order to achieve the project goals, objectives, outcomes and outputs, thereby adhering to the principles, working approaches, and strategies of HELVETAS. The SPO-MEL will work with project partners, stakeholders and beneficiaries, who are critical for the success of the project. S/he will report to the Project Manager (PM) of SEGORP.
At the institutional level of HELVETAS, the National Personnel Regulations 2018, the Administrative and Finance manuals, the Gender and Social Equity Strategy and Policy, the Code of Conduct as well as further organizational policies and procedures constitute fundamental documents, defining the relationship between employer and employee, and are binding in nature.
The PO-MEL time allocation is made on the basis of the requirements of the projects operating from the Debarq office. This might vary over time and create changes on the arrangement of the role. From the perspective of the category of tasks, Planning and Monitoring account 30%, Evaluation and Learning account 30%, Knowledge Management accounts 30% and any other assignment by supervisor is 10%.
Role and Responsibilities
The MEL officer will be responsible:
A.    To follow progress of target outputs and outcome for Helvetas projects at the Field office.
B.     To ensure quality project data collection, analysis and provision of real time data set to project managers and update the country office level database on quarterly basis.
C.     To coordinate studies to establish performance values and demonstrate best practices for process and capture positive changes on the lives and livelihood of the project beneficiaries.
D.    To encourage innovation, effective learning and knowledge management of projects for further scaling up and institutionalization.
Specific Responsibilities:
1.      Planning and Monitoring (30%)
1.1.   Develops standard formats for the planning of project activities.
1.2.   Ensures the communication of M&E concepts within the organization, with partners and other stakeholders
1.3.   Support the project managers in consolidating periodic (quarterly, bi-annual and annual) plans for all projects.
1.4.   Leads the implementation of the M&E plan and develops analytical monitoring report and share with the project management including consortium members.
1.5.   Monitors the quality of project implementation at field level and provides feedback to the project team and management.
1.6.   Supports project managers with review of periodic reports.
2.      Evolution and Learning (30%)
2.1.   Plays a central role in supporting assessments and studies (baseline, mid-term and final evaluations) for projects.
2.2.   Following respective studies, develops summary for study findings and fact sheet for improved planning, decisions and sharing to relevant users,
2.3.   Promotes participatory learning with relevant actors including communities.
2.4.   Together with the country office Senior Expert: MEL develops and implements at least two learning agenda on practices and befits of facilitation, partnership, collaboration for respective projects.
2.5.   Establish internal cross- learning platform for all project staff (program and support) in quarterly basis
2.6.   Develops case stories and best practices for projects during different reporting periods.
3.      Knowledge management and sharing (30%)
3.1.   Keeps paper based and/or digitalized essential documents (proposals, periodic performance and study reports for ongoing and completed projects as per organizational needs.
3.2.   Facilitates knowledge generating and sharing platforms for integration of learnings with in the Helvetas projects and other implementing partners and likeminded NGOs.
3.3.   Regularly generates and shares relevant updates on operating context, policy and new development strategies to relevant audience in the form of fact sheet and learning brief.
3.4.   Submits as required updated data set of projects and other national or global facts to validate Helvetas country strategy 2023 performance indicators.
4.      Undertake any tasks assigned by supervisor as required (10%)
The PO-ME&L will carry out other reasonable duties as assigned by her/his supervisor.
·         Gender Equity and Diversity
Design, promote, and/or implements training curricula and capacity building activities that take into account the needs of female youth in terms of training topics, methodologies, timing, location, and other aspects
Ensure that gender transformative approach considered—and particularly young women's and girls' access to information, services, finance, and markets, as well as other aspects of women's empowerment—are incorporated into all youth assessments and activities
Promote gender equality within teams, communities and households
Ensure that reports make explicit reference to approaches used to address unequal gender relations 
Job Requirements
Job Requirements
·         Qualifications:
·         Master's Degree in Social Sciences or related field with at least 5 years' relevant experience in development cooperation.
·         Sound knowledge and experience in the concepts and application of theory of change, results measurement and monitoring systems.
·         Coaching and mentoring of other professionals on monitoring and evaluation systems development.
·         Proven experience in supporting learning programs and organizational dialogue.
·         Proven ability in accountability towards external audiences and working with government and external support agencies on dissemination of development results.
·         Strong conceptual thinker and coach with excellent reporting and writing skills (English).
·         Result-oriented personality meeting deadlines with conceptual and analytical strength.
·         Ability to work with data sets and information sources with pragmatism and able to work in teams as well as independently.
Terms and conditions for the positions:
Contract duration: from March 2021 to Feb. 2023
Duty Station: Debark with frequent travel to project areas
Salary & Benefits: As per the salary scale of the position and benefit packages for national staff (NPR 2018)
This job description summarizes the main duties of the job. It neither prescribes nor restricts the exact tasks that may be assigned to carry out these duties. This document should not be construed in any way to represent a contract of employment. Management reserves the right to review and revise this document at any time.
Applying Instructions
Interested and qualified candidates are encouraged to apply by sending their application & updated CV through hr.ethiopia@helvetas.org  before/on 28th of February 2021.
HELVETAS Swiss Intercooperation Ethiopia is an equal opportunity and affirmative action employer whereby we do not engage in practices that discriminate against any person employed or seeking employment based on race, color, religion, sex, sexual orientation, gender identity, national or ethnic origin, age, marital status, disability, veteran status, genetic information or any other status or characteristic protected under applicable law.
Please make sure you write the position title you are applying for in the subject line. Failure to do so will lead to application disqualify.
Kindly note that only shortlisted candidates will be contacted.
WARNING: Do not to pay any money to get a job. Please report fraudulent jobs to info@newjobsethiopia.com