Description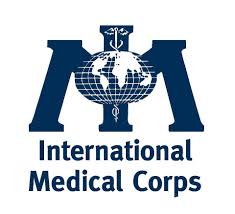 This position is more of a Managerial in IMC Ethiopia country office, and the position holder will work under the direction and support of the Senior health program Manager. The position holder is responsible to manage the project activities and coordinate the planning, implementation and evaluation processes of COVID-19 project of International Medical Corps designed to be operational at national and Oromia region. He/she also follow the disease surveillance and response interventions and all activities are accomplished as per the required quality. S/He will represent IMC in any meetings related with the objective of the project and organized at the regional level and at national level if need requires.
Essential Job Duties and responsibilities/Scope of Work:
1.       Support for Program Development
o  Regularly assess new developments and needs in project areas during field visits including new gaps and potential areas of intervention in public health emergency management including surveillance and outbreak response.
o  Assist the senior health program manager in identifying potential areas for new projects and to prepare concept notes and project proposals.
2.       Program Implementation, logistics and budget management
o  Ensure that COVID-19 project interventions are appropriately integrated at all levels. Regional, zonal, woreda and in the primary health care unit.
o  Ensure International Medical Corps project interventions standards and protocols are met the national health policies and strategies are respected and other relevant project management issues including donor requirements are properly addressed.
o  Provide technical support and guidance during the planning, implementation, monitoring and evaluation of COVID-19 project activities in the project areas from the inception to the close out stages.
o  Prepare activity and budget and revise accordingly as needed.
o  Regularly follow and ensure project activities are implemented budget is utilised as per the plan.
o  Prepare procurement plan and make follow up all the items are delivered on time.
o  Help in staff recruitment, training, performance monitoring and ensure that standards and protocols are adhered and implemented.
o  Review program budget versus implementation and ensure proper utilization of budget and provide feedback based on the monthly financial report for the field team.
o  Conduct various types of assessment in relation to health emergencies to understanding and know the gap of health facility capacity, major risk factors and hazards for disease occurrence at all project sites, disease patterns and awareness of the community.
o  Prepare guiding document of how to prevent COVID-19 outbreak at all levels.
o  Work with integration with other sectors Nutrition and WaSH in the country and field offices.
o  Ensure smooth phase out in each project areas during project phase out period.
3.       Reporting and M/E
o  Provide updates and regular reports on COVID-19 outbreak.
o  Compile monthly reports based on reports submitted from field offices, review and provide feedback of reports.
o  Assist the senior health program manager to compile the field based reports and prepare high level regular reports and updates.
4.       Representation
o  Represent the organization during COVID-19 technical meetings at regional level and as per need at national level.
5.       Capacity Building and Coordination
o  Facilitate the development / adaptation (national protocols) of different health related manuals and guidelines including training follow-up.
o  Ensure all project staffs at the country office and field office have the required skills and provide technical support as per the findings.
o  Conduct critical evolutions of all aspects of the project, and identify areas of concern or problems. Recommend workable solutions for any problems found.
Additional Tasks:
o  Collaborate with other actors working in the target community
o  Be flexible and be able to give assistance with different activities not included in this primary job description.
o  Implement other COVID-19 and PHEM related activities as per direction from immediate supervisor.
Job Requirements
·         MPH with back ground of health field, MSc in epidemiology.

·         Five years relevant and practical work experience.

·         Experience in managing health projects.

·         Trained and certified on standard IDSR, PHEM, Surveillance and other related courses.

·         Knowledge on Global Health security agenda.

·         Ability to work with a broad spectrum of people from different cultural backgrounds.

·         Excellent communication skills.

·         Extremely flexible with ability to cope with stressful situations and challenging conditions with limited resources

·         Must be able to write technical reports in English and meet reporting deadlines.
Applying Instructions
Interested applicants who meet the above requirements should submit their application letter and CV through www.ethiojobs.net OR before April 01, 2020.
Female candidates are highly encouraged to apply.
Only shortlisted candidates will be contacted.
Note: IMC is equal opportunity employer and hence candidate from all background: religion, ethnic group, qualified women and people living with disabilities, etc are all encouraged to apply.
WARNING: Do not to pay any money to get a job. Please report fraudulent jobs to info@newjobsethiopia.com