Protection & Capacity Building Team Leader (Ethiopia Migration Programme)
Description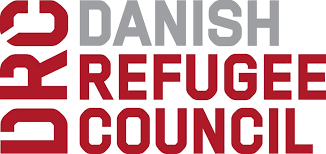 Title: Protection & Capacity Building Team Leader (Ethiopia Migration Programme)
Location:  Addis Ababa, Ethiopia
Employment Category:  G
Reporting To: Programme Operations Manager
Direct Reports: 3 x Protection Officers
Start of Contract & Duration:  8 Months
Posting date: June 11, 2021
INTRODUCTION
The Danish Refugee Council (DRC), an international non-governmental organization (NGO), has been providing relief and development services in the Horn of Africa since 1997. DRC promotes and supports solutions to the problems faced by refugees, internally displaced people (IDPs), and migrants. The organization has offices across the region, and has been operational in Ethiopia since 2009.  With funding from bilateral and multilateral donors, DRC is currently implementing a range of activities across Ethiopia and Djibouti, including WASH and shelter provision, child and youth protection, gender based violence response, awareness-raising of migration risks, protection monitoring of migration routes, and livelihoods support for returning migrants or those at-risk of migration.
PROJECT BACKGROUND
The Danish Refugee Council (DRC) is implementing the Ethiopia Migration Programme (EMP), a UK-funded programme to make migration safer and protect would-be migrants and refugees from unsafe irregular migration through and from Ethiopia.
OVERALL PURPOSE OF THE ROLE:
The Protection Team Lead will work closely with EMP's Protection component team to oversee the delivery of timely and effective protection assistance to vulnerable migrants and youth migrant shelter providers. The Protection Team Lead will provide leadership and supervision to field Protection Officers and will manage the field implementation of individual assistance to vulnerable migrants, especially returnees, and capacity support to relevant local organisations providing shelter services for returnees. S/he will develop and maintain good relations with relevant stakeholders and other humanitarian actors to support coordination of the programme's activities.
RESPONSIBILITIES
Programme field implementation and operations
Oversee the provision of individual, needs-based assistance to adult returnees, based on internal guidelines developed by EMP's Protection team.
Lead on identification and targeting of vulnerable returnees for distribution of individual assistance such as NFI and/or cash.
Coordinate the processing of referred cases for psychosocial support activities for returnees, including coordination with relevant medical facilities for payment and processing
Manage cash disbursements to target beneficiaries, including submission of beneficiary lists to DRC's cash disbursement provider, cross-checking payment lists and securing supporting documentation for actual transactions
Manage day-to-day relationship with relevant local organisations, such as shelters for returnees, where EMP will implement Protection activities. This may include liaising with relevant shelter management staff to facilitate EMP presence and activities within the shelters.
Organise capacity building activities, such as training courses, for local community organisations on protection related issues (guiding principles of protection; child protection; SGBV etc.) as identified by the Protection component team.
Team coordination and support
Develop and maintain cordial working relationships with key stakeholders, including shelter management and other local government authorities, UN agencies, and other stakeholders, as necessary and directed by the Programme Operations Management and other EMP Programme Management Unit (PMU) staff
Ensure that procurement procedures are adequately met, procurement plans/requests are submitted, and procurement processes are followed up on.
Supervise the Protection field team to ensure overall compliance and efficiency.
Contribute to development of Activity Based Budgets (ABBs), especially to forecast costs and update on completed activities.
Maintain accurate and comprehensive files of activities, outputs, materials, and other relevant documentation.
Attend regular coordination meetings in the EMP office, as directed by the Programme Operations Manager, to ensure clear communication with relevant EMP component teams, M&E staff and senior management.
Any other duty as assigned by supervisor.
Job Requirements
Experience and Technical Competencies: (include years of experience)
Essential:
Minimum 3 years of experience working in a social service, psychology, education, or development sector, of which at least 2 years is working with displaced and migrant populations, preferably with humanitarian organisations.
Good technical understanding of core protection concepts, such as safeguarding, and experience implementing protection programming in humanitarian contexts.
Ability and willingness to maintain regular presence at project sites and to work during irregular working hours and in insecure environments.
Strong planning, organisation and problem-solving skills with ability to work both independently and within a team in a demanding work environment.
Strong interpersonal skills and commitment to learning and implementing organisational policies and procedures.
Good computer skills (Excel, Microsoft, PowerPoint and Outlook).
Good understanding of international human rights and principles of humanitarian work is desirable
Education (include certificates, licenses etc.):
Graduate degree in psychology, social work, education, law or a relevant equivalent
Languages: (indicate fluency level)
Fluency in written and spoken English.
 Fluency in local spoken languages an advantage.
All DRC roles require the post-holder to master DRC's core competencies:
Striving for excellence: Focusing on reaching results while ensuring efficient processes.
Collaborating: Involving relevant parties and encouraging feedback.
Taking the lead: Taking ownership and initiative while aiming for innovation.
Communicating: Listening and speaking effectively and honestly.
Demonstrating integrity: Acting in line with DRC's vision and values
Applying Instructions
Interested candidates who meet the required qualifications and experience are invited to submit updated CV and cover letter explaining their motivation and why they are suited for the post.
We only accept applications sent via our online-application form on www.drc.ngo under Vacancies.
Please forward the application and CV, in English through the stated website no later than June 25, 2021. But review of applicants' CVs will be done on rolling basis, which means as soon as we find qualified applicants, we will proceed to the next assessments of written exam and interview accordingly.
For general information about the Danish Refugee Council, please consult www.drc.ngo
Gender Equality: DRC is committed to achieving gender parity in staffing at all levels. In light of this, women candidates are particularly encouraged to apply to bridge the gender gap.
Equal Opportunities: DRC is an equal opportunity employer. We value diversity and we are committed to creating an inclusive environment based on mutual respect for all employees. We do not discriminate on the basis of age, sex, disability status, religion, ethnic origin, colour, race, marital status or other protected characteristics
We encourage only qualified Ethiopian Nationals to apply. DRC considers all applicants based on merit.
WARNING: Do not to pay any money to get a job. Please report fraudulent jobs to info@newjobsethiopia.com