Description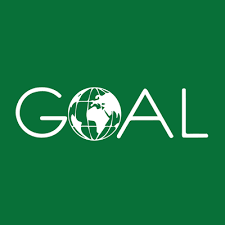 Protection Officer is responsible conducting protection monitoring in the context of internal displacement which will involve collecting, verifying and analyzing information in order to identify violations of rights and protection threats and risks encountered by IDPs, returnees and host communities for the purpose of informing effective responses. The position holder is also responsible to design and implement responses for the social, psychological and emotional development of IDPs, returnees and host communities.
·          Develop detailed work plan and implement the project activities as specified in the work plan.
·         Establish and lead protection monitoring team for protection monitoring and response in the intervention area.
·         Conduct daily/weekly protection monitoring through standard checklists and tools and prepare and submit periodic reports to supervisor.
·         Collect, verify and analyze protection monitoring information in order to identify violations of rights and protection threats and risks encountered by IDPs, returnees and host communities.
·         Establish and maintain coordination with a governmental focal point (liaison) in each woreda with IDP populations, including returnees e.g BoWCA, DPPB, Woreda administration;
·         Familiarize with existing referral pathways or where necessary establish referral pathways in the woredas of operation and refer identified cases in need of protection response.
·         In accordance with GOAL Ethiopia's policies support orientation on complaints and feedback mechanism (accountability to affected populations).
·         assist and guide evidence-based action by relevant regional, zonal and woreda level actors to ensure the full respect and protection of the rights of IDPs and returnees.
·         Organize trainings on referral pathways and PSEA for woreda and kebele level officials as well as NGO staff in the woreda of operation.
·         Maintain positive relations with local implementing actors, local authorities and other local stakeholders through information sharing and coordination.
·         Initiate, attend and conduct local level protection cluster meetings.
·         Prepare and submit regular reporting to Senior Partnership and Protection Advisor,  Senior PSS Officer, woreda/zonal level Programme Coordinator and other relevant bodies on weekly/monthly basis.
·         Monitor and follow up timely and quality implementation of all activities.
·         With the support of Senior Partnership and Protection Advisor, advocate for child protection, PSEA and GBV issues in the field office and through coordination mechanisms.
·         Demonstrate ethical and professional practice including respect of participant confidentiality and point of view, GOAL's Safeguarding Policies (Child Protection, PSEA, Code of conduct and other policies).
·         Other duties and responsibilities as assigned by supervisor.
Job Requirements
·         BA degree in Social Science Fields-Psychology, Counseling, sociology or social work, zero years of experience
·         Language skills- able to communicate in Afan Oromo
·         Good computer skills
·         Immediate availability
Applying Instructions
Interested and qualified applicants need to submit ONLY once their non - returnable application with CV for one vacancy. The vacancy reference number along with the title needs to be written in the application letter and/or subject of the email. Applicants can apply using the following option.
Applicants who have access to the internet can directly submit their application to goaljobs@et.goal.ie  
Applicants without access to internet can submit to the Administration & Human Resources Department, GOAL Ethiopia P. O. Box 5504, Addis Ababa or personally to GOAL Ethiopia Regional Office at Meta or Head Office reception.
Applicants are advised to fill GOAL Ethiopia's Application Employment Form which can be found at from GOAL office/sites.
GOAL strongly encourages female candidates to apply!
Only short-listed candidates will be contacted for an interview and exam.
Shortlisted candidates will need to submit other supporting documents upon request at later stage.
GOAL is not able to contribute towards any costs incurred by candidates during the recruitment process.
WARNING: Do not to pay any money to get a job. Please report fraudulent jobs to info@newjobsethiopia.com