Protection Officer – Assosa and Gambella
Description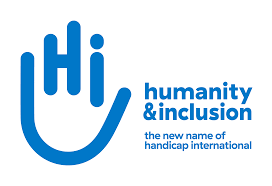 Adversity allowance applicable: Gambela 40%, Assosa 30%
Required number: 4 (Gambella 2 & Assosa 2)
Duty Station:  Based in Gambella town or Assosa Town with daily travel to refugee camps
Duration of Contract: 9 months with possibility of extension
Mission
The Protection Officer (PO) will be responsible to contribute to the identification of Persons with specific needs (PWSNs), to conduct individual assessment based on the needs identified, ensure community mobilization and involvement of Persons with Specific Needs, especially persons with disabilities, to raise awareness on services available and to facilitate referral linkage to other service providers, including internal referral.
The PO will ensure that all protection activities are implemented in a quality manner and in accordance with the project's objectives to ensure effectiveness of the response provided by HI and in the strict respect of the protection principle (do no harm, confidentiality, respect, non-discrimination, participation).
The PO will contribute to build the capacity of the Community Outreach Volunteers (COVs) through mentoring and ''on-the-job'' coaching to organize and conduct small group awareness session on inclusion and disability topics, as well as on identification of protection risks and how to refer those cases to HI's team following the protection principles.
The PO will be expected to travel every day with the team to the field and respond to refugee's protection needs.
Roles and Responsibilities
1. Implementation of Community protection activities
- Contribute to the safe identification of Persons with specific needs (PWSNs) especially persons with disabilities, chronic illness, injured and elderly persons using the agreed identification form.
- Conduct specific individual assessment of the protection risks for the beneficiaries identified as well as appropriate referral (internal and/or external) of persons with specific needs in a timely and quality manner using the agreed referral form, including follow-up sessions;
-Organize and conduct Focus Group Discussion (FGDs) and Key Informant Interviews (KIIs) to identify the protection needs, barriers PWSNs are facing to access to services, and additional protection issues;
- Organize and conduct small group discussion (awareness sessions) with persons with specific needs identified on Protection related topics (such as early marriage, gender-based violence,) as well as on Inclusion and Disability topic to strengthen community-based protection and positive coping mechanisms;
- Support the implementation of Caregivers of PWSNs group discussion in coordination with the rehabilitation officer and PSS officers to strengthen community support groups;
- Ensure community mobilization and participation through informal group discussion and inform the community about services including HI's services, activities and how to seek support;
- Support the involvement and participation of specific community groups (especially women and girls, persons with disabilities,) to develop inclusive awareness raising materials using different channels: sketches, drama theater, pictures…;
- Contribute to build positive relationships within the community including with community leaders/RCC and other external stakeholders through regular discussions to facilitate HI's acceptance and trust building;
- Maintain up-to-date understanding of target communities including protection trends and social dynamics with regular discussion with the Inclusive Team Leader
- Inform the Project Inclusive Team Leader on specific protection concerns related to safety and security the refugee community might face, including barriers to access services;
-Strongly participate and facilitate in establishing Person with disabilities organization or strengthening if already existing with the coordination of HI team.
2. Supervision and coaching
- Build the capacity of Para-social workers through advices, coaching and ''on the job'' support to ensure implementation of relevant activities in the refugee community in coordination with the rest of the team (activities planning, schedule, monitoring of attendance, capitalization…);
- Ensure respect of the protection principles, including ''Do No Harm'' and ''Non-discrimination principles'' especially when providing activities and support.
- Ensure the para-social workers receive training on disability, inclusion, Rights of persons with disabilities including children, communication and group facilitation and provide support on that;
- Ensure monitoring of each community based protection activities and report accordingly through the weekly reports (quantitative and qualitative data);
- Support in the development of user-friendly and inclusive awareness-raising IEC material;
3. Coordination with the team
- Ensure Persons With Specific Needs (PWSNs) especially persons with disabilities, receive appropriate multidisciplinary support through establishment of internal referral pathway;
- Work in close collaboration with the members of the team to ensure effective coordination on the field;
- Report on a regular basis to line-manager about the protection activities implemented on the field as well as on activities implemented by the Para-social workers through weekly reports and activities planning;
- Participate in internal team meetings with other team members to ensure efficient communication, coordination and sharing of relevant information;
- Work in close collaboration with the para-social workers on a daily basis to ensure quality of services and effective flow of information;
-Participate in specific meetings (coordination, cluster meeting, CP/PSEA's meetings…) when required and report back in a quality manner to your supervisor;
4. Data Collection, Storage, Analysis and Sharing
- Ensure effective and safe documentation of the cases identified (identification forms, assessment forms, referrals forms,) in line with internal standard operating procedures, guidelines and protection principles;
- Ensure cases are well recorded through the database and other data collection methodologies (beneficiary's files, …) and share to the Project Manager when required;
- Ensure additional monitoring tools (attendance sheet, reports,) are well recorded and stored properly;
- Adhere to HI's data protection and confidentiality protocols;
5. Networking and representation
- Identify and network with external service providers to reinforce referral mechanisms;
- Support the Inclusion Team Leader and Project Manager in continuous mapping of services available in HI's areas of intervention;
- Establish and maintain positive and efficient relations with target beneficiaries, community members, and all the other actors operating in the camp;
- Coordinate regular activities with RCC members, ARRA, UNHCR and other partner teams as may be necessary;
6. Maintain a high quality of work
- Maintain a high level of knowledge and skills in understanding needed responses to general protection issues of refugee communities.
- Ensure the implemented project meet the quality requirements of HI, partners and the funding agency;
7. Responsible for implementing the safeguarding policies at project level
- Ensure respect and compliance of HI's policies including Child Protection and Child Safeguarding Policy, Prevention of Sexual Exploitation and Abuse [PSEA] policy, Anti-fraud and anti-corruption policy, Code of Conduct;
- Ensure reporting mechanisms are implemented and accessible for persons with specific needs in the working areas and inform the community accordingly;
- Report immediately to the Project Manager and Operational coordinator any concern, incident related to child protection, safeguarding and PSEA;
8. Relationship management
- Work in cooperation and partnership with local government stakeholders to realize the project objectives with the support of the Project Manager;
- Create and maintain conducive working relationships with protection partners, beneficiaries, project staff and other stakeholders to facilitate smooth implementation of the project activities;
- Set-up and maintain effective communication system with partners and stakeholders;
Job Requirements
Education & Qualification
- Bachelor's Degree in Sociology, Social Work, Psychology and other similar fields
Knowledge and Professional Experience required
- Minimum of 2 years of technical experience on General Protection in humanitarian intervention (protection principles and minimum standards, vulnerabilities, protection risks, …) including on Community-based protection approach and awareness raising in humanitarian settings;
- Good knowledge of data collection, analysis and reporting;
Skills
• Computer literacy (Word, Excel and Power Point).
• Ability to work in remote and hardship areas
• High degree of confidentiality.
• Good interpersonal and communication skills.
• Ability to work with teams and develop team spirit.
• Good level of writing/reading English
• Diligence and attention to detail.
• Never been convicted, free from khat, smoking, alcohol and substance abuse addictions.
Applying Instructions
PLEASE CLEARLY STATE FOR WHICH POSITION AND BASE YOU APPLY IN THE SUBJECT OF THE EMAIL
Only short listed candidates will be contacted for exam/interview and no phone calls please.
We're committed to safeguarding and promoting child protection and expect all staff and volunteers to share this commitment. This position involves working with beneficiaries and is subject to strict safer recruitment checks. The successful candidate will be required to complete a police check and sign self-declaration form to help us verify your suitability to work with children including checks with past employers.
Humanity & Inclusion is an equal opportunity employer and qualified and competent women and persons with disability applicants are highly encouraged to apply.
WARNING: Do not to pay any money to get a job. Please report fraudulent jobs to info@newjobsethiopia.com