Protection Officer-Emergency
Description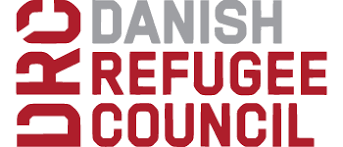 INTRODUCTION
The Danish Refugee Council (DRC), an international non-governmental organization (NGO), has been providing relief and development services in the Horn of Africa since 1997. DRC promotes and supports solutions to the problems faced by refugees, internally displaced people (IDPs), and migrants. The organization has offices across the region, and has been operational in Ethiopia since 2009.  With funding from bilateral and multilateral donors, DRC is currently implementing a range of activities across Ethiopia and Djibouti, including WASH and shelter provision, child and youth protection, gender based violence response, awareness-raising of migration risks, protection monitoring of migration routes, and livelihoods support for returning migrants or those at-risk of migration.
Overall purpose of the role: (1-2 sentences)
Under the supervision of the Protection Project Manager, the Protection Emergency Officer will be part of the established emergency protection mobile team which will be deployed to additional areas on a request basis stemming from cluster partners to participate in the conduction of protection needs assessment for planning purposes and emergency responses. Specifically, she or he will plan, implement, monitor and document protection activities by supporting the emergency response projects and work closely with protection colleagues at field levels by also. The position will, furthermore, be tasked to participate in emergency assessments  where Protection is severely lacking of presence. Additionally, the Emergency Protection Officer will contribute in the identification and assistance of vulnerable individuals and Households who can be benefited by the Cash distributions, making referrals and provide individual emergency response.
Responsibilities: (in bullet points)
Technical Responsibilities:
In collaboration with the emergency teams and field teams ensure that all Protection principles are mainstreaming in all of DRC's emergency interventions
Under the supervision of the Protection Project Manager, the officer will contribute to rapid assessments, protection analysis and the mapping and identification of protection needs in emergencies, hereunder draft assessment reports and situation reports
Participate in emergency protection needs and vulnerability assessment whenever necessary.
Support in the implementation of protection activities in the emergency response and ensure delivery, quality and adherence to national and international protection standards and guidelines;
Support in the identification, verification and prioritization of the most vulnerable individuals for service using agreed vulnerability criteria, during the conduction of emergency response
Ensure the provision of effective protection services and referrals during the emergency response.
Identify individuals with special needs and provide specialized emergency assistance.
Ensure community engagement, effective communication and conflict-sensitivity throughout the response
Collaborate with relevant partners to develop and maintain protection referral mechanisms.
Under the supervision of the Protection Project Manager and in consultation with the MEAL team ensure beneficiaries' feedback and complaints are respectfully collected and responses are provided as per DRC's framework for beneficiaries' feedback and complaints collection and response mechanisms;
Participate in the conduction of awareness sessions on protection related topics.
Work closely with the Protection Project Manager and protection staff to undertake other protection tasks
Reporting and Documentation:
Support in the development of daily, weekly and monthly reports.
Ensure proper documentation of all project activities including means of verification and assessments.
Assisting in developing and conducting rapid assessments, mid-term and end of project reports and evaluations.
Keep accurate records of activities, beneficiaries involved, and issues identified. Regularly update case files and databases according to DRC/DDG procedures;
Job Requirements
Experience and technical competencies: (include years of experience)
Minimum of 2 years' experience in an entry to mid-level position, with experience in the field of emergency and humanitarian response and refugee/IDP protection working for an international NGO, UN agency or relevant ministry or local authority.
Technical understanding of core protection concepts (including Child protection and GBV), prevention and response strategies, including experience with operationalizing global best practices and international standards for implementing protection programming in humanitarian contexts.
Hands-on experience with protection case management, psychosocial support and supporting community-based protection structures.
Experience working with displaced or conflict affected populations.
Strong planning, organizational and problem-solving skills with the ability to work both independently and within a team.
Integrity, strong work ethic, and ability to consistently meet deadlines under pressure.
Strong interpersonal skills and commitment to learning and implementing organizational policies and procedures.
Full proficiency in Microsoft Office, including Word and Excel.
Education:
University degree in social sciences, law, social work, international development, or other relevant field from a recognized institution.
Languages:
Excellent skills in speaking, reading and writing English.
Excellent skills in speaking, reading and writing in Afan Oromo and Amharic
Knowledge of Gedeoffa is highly prefered
All DRC roles require the post-holder to master DRC's core competencies:
Striving for excellence: Focusing on reaching results while ensuring efficient processes.
Collaborating: Involving relevant parties and encouraging feedback.
Taking the lead: Taking ownership and initiative while aiming for innovation.
Communicating: Listening and speaking effectively and honestly.
Demonstrating integrity: Acting in line with DRC's vision and values
Applying Instructions
Interested candidates who meet the required qualifications and experience are invited to submit updated CV and cover letter explaining their motivation and why they are suited for the post.
We only accept applications sent via our online-application form on www.drc.dk under Vacancies.
Please forward the application and CV, in English through the stated website no later than August 16, 2020.
For general information about the Danish Refugee Council, please consult www.drc.dk.
Gender Equality: DRC is committed to achieving gender parity in staffing at all levels. In light of this, women candidates are particularly encouraged to apply to bridge the gender gap.
Equal Opportunities: DRC is an equal opportunity employer. We value diversity and we are committed to creating an inclusive environment based on mutual respect for all employees. We do not discriminate on the basis of age, sex, disability status, religion, ethnic origin, colour, race, marital status or other protected characteristics
We encourage only qualified Ethiopian Nationals to apply. DRC considers all applicants based on merit.
                      "Female candidates are strongly encouraged to apply"
WARNING: Do not to pay any money to get a job. Please report fraudulent jobs to info@newjobsethiopia.com