Protection Officer – Gender Based Violence (GBV) Prevention
Description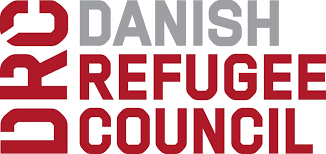 Title: Protection Officer – Gender Based Violence (GBV) Prevention
Location:  Shire, Tigray Region
Reports to: Protection Team Leader
Grade – H2
Number of Positions: 1
Start of Contract & Duration: One year
Posting date: August 19, 2021
INTRODUCTION
The Danish Refugee Council (DRC), an international non-governmental organization (NGO), has been providing relief and development services in the Horn of Africa since 1997. DRC promotes and supports solutions to the problems faced by refugees, internally displaced people (IDPs), and migrants. The organization has offices across the region, and has been operational in Ethiopia since 2009.  With funding from bilateral and multilateral donors, DRC is currently implementing a range of activities across Ethiopia including WASH and shelter provision, child and youth protection, gender-based violence response, awareness-raising of migration risks, protection monitoring of migration routes, and livelihoods support for returning migrants or those at-risk of migration.
OVERALL PURPOSE OF THE JOB
The GBV prevention officer works as part of DRC's team in Shire, under the direct supervision of the GBV Coordinator and guidance and support of the Protection Manager. This position is based in Shire with regular travel to Shiraro, depending on programmatic needs. The main purpose of this position is to support the quality, timely implementation of GBV activities in compliance with DRC standards and budgets.
The GBV Officer will also play a key role in coordinating with other protection teams (protection monitoring, information dissemination and community engagements) to implement GBV prevention and awareness raising activities in selected sites. Furthermore, the officer will be responsible for management of the safe space facilities and logistics, ensuring efficient operations and activities. Additionally, the position is expected to contribute to other protection activities that DRC is implementing in the area based on their capacity and direction from the supervisor.
RESPONSIBILITIES
Monitor & supervise case management, including capacity building through training, mentorship and on-the-job training of social workers to provide case management;
Provide protection case management services in compliance with best-practice and international standards in protection response (including DRC case management SOP's) including assessment of need, development of case plan and referral/facilitation of access to services, follow-up, and case closure;
Ensure and oversee that cases with specialized needs, including Child Protection Case Management, are referred to appropriate service providers, and that at all times caseworkers are safeguarding the safety and respect of the survivor, in addition to the confidentiality of his/her information and his/her right to access services without any discrimination;
Run weekly case review meetings with the GBV Assistants (caseworkers) to ensure adherence to standards of care and quality case management;
Create plan for Case Management team to complete the targets and follow up with Case Management Assistants to ensure work is completed on time and in line with the target and budget plan;
Answer Case Management Assistant's technical case management questions or relay technical questions to the Protection Manager.
Act as Case Management Team Focal point for GBV Coordinator and Protection Manager.
In coordination with the information dissemination team, support in creating GBV awareness messaging for information hubs;
Ensure GBV awareness messages are appropriate for the community and tested before dissemination;
Provide support and follow-up of cases handled by case workers;
Mobilize community members to create a protective environment for women and girls and promote their safety and dignity;
Participate and lead site-level GBV taskforce meetings and organize case review with case workers;
Support adherence to GBV referral protocols;
Assess gaps in GBV response services in the sites;
Establish and maintain networks with community leaders, women support groups and service providers to ensure that survivors receive appropriate support;
Ensure adherence to DRC data protection protocols and safe storage of intake and other sensitive GBVIMS data with the support of the GBVIMS Officer;
Ensure regular update of GBVIMS and share data according to data sharing protocol;
Maintain positive coordination and relationships with partner and other DRC sector staff;
Develop monthly outreach plan based on case trends and needs of beneficiaries;
Prepare and submit weekly, monthly and quarterly work plans in a timely manner and incorporate manager feedback;
Work in collaboration with the Protection Monitoring team to ensure ongoing needs of GBV survivors and beneficiaries in general are being met through prevention and case management activities;
Collaborate with the information dissemination team to organize awareness raising events, including mass awareness events and ensure response related topics covered in events;
When relevant, ensure that all relevant financial documentation is complete and submitted to finance in a timely manner as required by DRC finance policy;
Take over any other task designated by the Protection Manager and GBV Coordinator to ensure proper functioning of the Protection Program.
Ensure DRC's accountability commitments are mainstreamed into all protection activities;
Any other tasks required by his/her supervisors in the limit of his/her expertise.
Job Requirements
Experience and Technical Competencies:
University degree in social sciences, law, social work, international development, or other relevant field from a recognized institution.
Minimum of 2 years' experience in an entry to mid-level position, with experience in the field of GBV in a humanitarian response working with refugees and/or IDPs for an international NGO, UN agency or relevant ministry or local authority.
Technical understanding of core protection concepts, prevention and response strategies in line with best practices, including strong understanding of core GBV principles for prevention and response;
Experience in developing and strengthening service mapping and referral pathways, conducting safety audits, and mainstreaming GBV within protection monitoring;
Strong analytical skills;
Hands-on experience and emergency and first line response experience is highly desired;
Strong initiative skills;
Experience working in protection in an integrated manner with other humanitarian sectors of intervention;
Experience working with displaced or conflict affected populations;
Strong planning, organizational and problem-solving skills with the ability to work both independently and within a team;
Integrity, strong work ethic, and ability to consistently meet deadlines under pressure;
Strong interpersonal skills and commitment to learning and implementing organizational policies and procedures;
Full proficiency in Microsoft Office, including Word and Excel.
All DRC roles require the post-holder to master DRC's core competencies:
Striving for excellence: You focus on reaching results while ensuring an efficient process.
Collaborating: You involve relevant parties and encourage feedback.
Taking the lead: You take ownership and initiative while aiming for innovation.
Communicating: You listen and speak effectively and honestly.
 Demonstrating integrity: You act in line with our vision and values.
Applying Instructions
Interested candidates who meet the required qualifications and experience are invited to submit updated CV and cover letter explaining their motivation and why they are suited for the post.
We only accept applications sent via our online-application form on www.drc.ngo under Vacancies.
Please note that we receive applications up to September 1, 2021.
For general information about the Danish Refugee Council, please consult www.drc.ngo.
Gender Equality: DRC is committed to achieving gender parity in staffing at all levels. In light of this, women candidates are particularly encouraged to apply to bridge the gender gap.
Equal Opportunities: DRC is an equal opportunity employer. We value diversity and we are committed to creating an inclusive environment based on mutual respect for all employees. We do not discriminate on the basis of age, sex, disability status, religion, ethnic origin, colour, race, marital status or other protected characteristics
We encourage only qualified Ethiopian Nationals to apply. DRC considers all applicants based on merit. 
WARNING: Do not to pay any money to get a job. Please report fraudulent jobs to info@newjobsethiopia.com