Protection Specialist- Legal
Description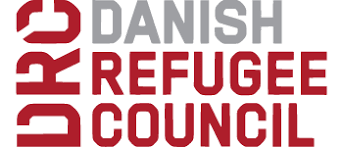 INTRODUCTION 
The Danish Refugee Council (DRC), an international non-governmental organization (NGO), has been providing relief and development services in the Horn of Africa since 1997. DRC promotes and supports solutions to the problems faced by refugees, internally displaced people (IDPs), and migrants. The organization has offices across the region, and has been operational in Ethiopia since 2009.  With funding from bilateral and multilateral donors, DRC is currently implementing a range of activities across Ethiopia and Djibouti, including WASH and shelter provision, child and youth protection, gender based violence response, awareness-raising of migration risks, protection monitoring of migration routes, and livelihoods support for returning migrants or those at-risk of migration.
Overall purpose of the role: (1-2 sentences)
The Danish Refugee Council (DRC), in partnership with Mercy Corps, is planning to implement a 44-month action entitled Strengthened Socio-Economic Development and Better Employment Opportunities for Refugees and Host Communities in the Jigjiga Area. In line with the Government of Ethiopia's commitments to the Comprehensive Refugee Response Framework (CRRF), the action will aim to improve employment and livelihood opportunities for up to 54,000 members of the refugee and host community in the Fafan zone of the Somali region. As part of the action, DRC will seek to support decent jobs and the rights of refugees engaged in formal employment. Furthermore, DRC will collaborate with Jigjiga University to extend the provision of legal aid services to both refugees and host community members. DRC, therefore, is seeking a highly qualified, enthusiastic and action-oriented individual for the position of Legal Protection Specialist to lead in the design, implementation and monitoring of the action's legal components. Applicants are expected to have a demonstrated legal background combined with experience in project cycle management, representation with community and governmental representatives and the ability to engage in research related to law and legal frameworks. DRC highly encourages female applicants.
Responsibilities: (in bullet points)
Technical Responsibilities
Develop a comprehensive understanding of laws and policies influencing the action's commitment to decent jobs and supporting refugees to participate in the formal economy.  The Specialist will lead in undertaking regular reviews of relevant laws and policies and producing briefings on legal and policy changes as they relate to the action.
Adapt principles from the International Labor Organization's (ILO) Decent Jobs Agenda in Ethiopia into trainings and informational materials targeting employers in Fafan zone and encourage the adoption of best practices by employers targeted through the action.
Lead collaboration with Jigjiga University's legal aid clinic to provide services to refugee and host communities in targeted areas by supporting the placement of qualified volunteers in mobile or satellite legal aid clinics.
Ensure compliance by the legal Officers with DRC is legal aid approaches and principles, and implementation of legal aid case management and M&E tools;
Support Jigjiga University in developing opportunities to offer up-to-date courses relevant to the legal aid needs and refugee context in Fafan zone, including issues related to the revised refugee Proclamation.
Assist Jigjiga University to extend basic legal advice to small and medium businesses.
Train local authorities and selected refugee and host community groups to provide information on and make referrals to legal aid services.
Contribute to enhancing customary dispute resolution techniques for and between refugee and host communities, including conflict management, mediation, negotiation and reconciliation.
Ensure all components of the action adhere to protection standards and principles as well DRC guidelines and accountability standards.
Management, Coordination and Representation
Ensure rigorous project cycle management principles are applied and oversee the daily management of the implementation of legal components of the action. This entails ensuring detailed work, financial and procurement plans are in place and followed.
Work closely with the action's MEAL team to monitor project achievements. When activities are identified as behind schedule or are facing technical or logistical challenges, work with the project team to identify and implement corrective actions.
Organize and facilitate regular reviews of achievements and spending for the action and lead all project reporting related to legal activities.
Act as the action's primary focal point with Jigjiga University, researchers and other relevant stakeholders.
Under the supervision of the Addis Ababa-based Legal Protection Coordinator, develop relationships with a range of key stakeholders including local government, informal and formal justice systems and local associations.
Job Requirements
Experience and technical competencies: (include years of experience)
4 to 5 years of work experience within the field of law.
Experience working with an international NGO or UN agency preferred, but not required.
Technical understanding of protection concepts, prevention and response strategies.
Proven record of designing and facilitating trainings and workshops on legal topics.
Hands-on experience working with communities and governmental authorities.
Proven record of designing and facilitating trainings and workshops on protection-related topics.
Strong planning, organizational and problem-solving skills with the ability to work both independently and within a team.
Integrity, strong work ethic, and ability to consistently meet deadlines under pressure.
Strong interpersonal skills and commitment to learning and implementing organizational policies and procedures.
Full proficiency in Microsoft Office, including Word and Excel.
Education: (include certificates, licenses etc.)
Masters or Bachelors degree in law.
Languages: (indicate fluency level)
Excellent verbal and written proficiency in English.
Somali language skills will be an added advantage.
All DRC roles require the post-holder to master DRC's core competencies: 
Striving for excellence: Focusing on reaching results while ensuring efficient processes.
Collaborating: Involving relevant parties and encouraging feedback.
Taking the lead: Taking ownership and initiative while aiming for innovation.
Communicating: Listening and speaking effectively and honestly.
Demonstrating integrity: Acting in line with DRC's vision and values
Applying Instructions
Interested candidates who meet the required qualifications and experience are invited to submit updated CV and cover letter explaining their motivation and why they are suited for the post.
We only accept applications sent via our online-application form on www.drc.dk under Vacancies.
Please forward the application and CV, in English through the stated website no later than August 10, 2020.
For general information about the Danish Refugee Council, please consult www.drc.dk.
Gender Equality: DRC is committed to achieving gender parity in staffing at all levels. In light of this, women candidates are particularly encouraged to apply to bridge the gender gap.
Equal Opportunities: DRC is an equal opportunity employer. We value diversity and we are committed to creating an inclusive environment based on mutual respect for all employees. We do not discriminate on the basis of age, sex, disability status, religion, ethnic origin, colour, race, marital status or other protected characteristics
We encourage only qualified Ethiopian Nationals to apply. DRC considers all applicants based on merit.
"Female candidates are strongly encouraged to apply"
WARNING: Do not to pay any money to get a job. Please report fraudulent jobs to info@newjobsethiopia.com