Description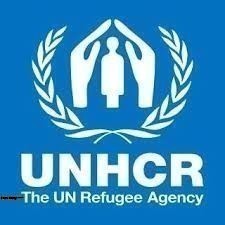 Organizational Context
Pugnido is the oldest refugee camp is Gambella region of western Ethiopia. Pugnido hosts South Sudanese refugees who arrived in different waves – since 1993, in 2012, 2013, 2014, 2015 and most recently in 2016. UNHCR provided protection and assistance to refugees in Pugnido in collaboration with ARRA and national/international NGO Partners. Major Health Nutrition activities in the camps include primary Medical/Health-Care services from camp health centers, surveillance through Health Information System (HIS), medical referral for secondary and tertiary medical care, community outreach for preventive Medical/Health-Care, vaccination, maternal and child Medical/Health-Care, reproductive health and HIV prevention treatment and care services, mental health psychosocial services and supply of essential medicine and medical items. Refugees are also provided with nutrition program support including supplementary and therapeutic feeding as well as promotion of feeding practices.
The Public Health Associate (PHA) based in Pugnido will report to the Field Officer and will work closely with the team in the public health unit in Gambella Sub Office. The PHA will support and maintain tablet based Health Information System in the camps in Pugnido, monitor health nutrition activities of partners targeting PoCs and record the progress towards set targets. As the focal point for UNHCR health and nutrition programs, the PHA will ensure successful piloting and rolling out of the medical referral database and support Balanced Score Card (BSC) exercise for periodic monitoring of quality of Health program. He/She will support integrated community outreach program for Health Nutrition and WASH activities. The PHA will liaise with other units in the Field office to ensure multi sectoral collaboration and coordination. The PHA will also liaise with actors working for Health, Reproductive Health and HIV, Nutrition and Mental Health Psychosocial Services in the camps and surrounding areas.
Responsibilities
Support Implementing and Operational Partners in Pugnido camps working for public health programme and ensure that health and nutrition care services provided to refugees are based on Ministry Health (MOH)/ Regional Health Bureau (RHB) , UNHCR and/or internationally recognized and most up to date standards and policies
Assist in implementing tablet based Health Information System (HIS) in all health facilities and Last Mile Mobile Solution (LMMS) technology in nutrition facilities in Pugnido camps,
Assist in monitoring refugee health and nutrition program in Pugnido camps
Provide technical assistance to implementing and operating health and nutrition Partners
Coordinate with Pugnido Health authorities for integrated refugee health program
Update and disseminate information materials on public health based on standard practices and policies among partners
Work closely with the other UNHCR colleagues from field, protection, programme and others to support identification of priority health issues and key data requirements for programme planning and monitoring to ensure the minimum UNHCR and international standards are being met
Support community based outreach program for preventive health and nutrition program
Train focal points staff in the health nutrition facilities of partners and provide on-site supervision
Draft correspondence, reports and statistics as required.
Assist in monitoring medical referral and drug management system
Coordinate with Public Health team in Gambella for necessary technical supports
Support health and nutrition coordination activities in the camps and in the Field Office
Perform other duties as required
Type of Appointment: Individual Contractor Agreement (ICA)
Duration of the contract: 1 year
Job Requirements
Essential Minimum Qualifications and Experience
Post graduate in Public Health and relevant areas with clinical background (e.g. Medical Doctor, Health Officer, Nurse)
Minimum of 02 years relevant experience
Computer proficiency in Excel, Word and internet
Good communication skills in English including report writing
Analytical Thinking
Planning and Organizing
Stakeholder Management
Desirable Qualification and Competencies:
Knowledge of UNHCR's mandate and work with refugees.
Knowledge in multi-sectoral approach in health and nutrition programming
Applying Instructions
This vacancy is open for qualified Ethiopians only 
Female candidates are encouraged to apply.
UNHCR is committed to diversity and inclusion within its workforce, and encourages all candidates, irrespective of gender, nationality, religious and ethnic backgrounds, including persons living with disabilities, to apply to become a part of the organization.
IMPORTANT
Applicants who wish to be considered for this position should send a motivation letter the P11 Form and or the most recent fact sheet through the online application system using the link below:
https://unhcr-eth.org/jobs/vacancy/260
Candidates will be required to sit for a test.
Due to the volume of applications only short listed candidates will be invited for interview.
Former UNHCR General Service staff members, having held an Indefinite or FTA appointment for an uninterrupted period of at least one year may apply for internally advertised vacancies at their previous grade or equivalent or one grade above, if the seniority requirements are met, for a period of two years following separation.
Refugees – who cares?   We Do.
WARNING: Do not to pay any money to get a job. Please report fraudulent jobs to info@newjobsethiopia.com