Description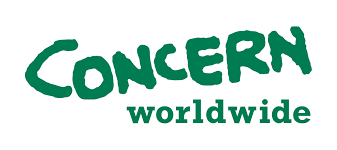 Job Purpose :
Based at the Woreda level, the Health Officers provide technical support, on job training and coaching and supportive supervision. Health Officers will work closely with MOH staff both at the Health Center, Health Post level, isolation/quarantine centres and treatment centres on proper planning and ensure that the national protocols for both health and nutrition are adhered to. The position holder shall be in charge of leading, technical quality implementation and delivery of static & outreach health services in the assigned Woreda.

Main duties and responsibilities:

Project Management

·         Supports Health staff to investigate reported cases of communicable diseases and advises exposed persons to obtain medical treatment and to prevent further spread of disease: Locates and interviews exposed person, using information obtained from records of zonal or Woreda public health offices and from individual already under treatment for communicable disease

·         Work closely with the Woreda Health Office to determine theCOVID-19  medical and training needs of the health staff within the scope of the grant.

·         Develop and revise plans for medical care and training of health workers and implements those plans through the health work force at health center,health posts, isolation/quarantine and treatment centres.

·         Participating in the Zonal/ Woreda health Technical Working Group meetings, develop meeting agendas, documentation and dissemination of the technical working group meetings action point and recommendations.

·         Liaise and coordinate with local stakeholders and MOH personnel regularly, reporting to them and giving them updates on activities.

·         Collaborate with the potential partners on the field (health centers, health posts, committee leaders) to improve the coverage and the efficiency of the programs.

·         Collaborate with partners where possible (e.g. UNICEF and WHO in

·         Mentoring and assist health workers in decision of  patients  who are at severe risks and need to be transferred to nearby hospital

·         Make health/medical needs assessments.

·         Submit appropriate reports of field activities to senior project officer

·         Make frequent site visits to facilities to ensure that appropriate care and training are being conducted.

·         Coordinate or combine the resources of health care institutions, emergency command posts or other agencies to enhance the community health.

·         Ensure Job aids are available in health centers, Health posts, Isolation/quarantine centres and treatment centres

·         Participate in capacity building training, in health education sessions and BCC activities.

·         Direct or control prevention programs in COVID-19 prevention and mitigation.

·         Assess the effectiveness of recommended risk reduction actions or other interventions.

·         Recognize vulnerable groups at threat for COVID-19 and take preventive measures in coordination with other stakeholders.

·         Prepare precautionary health reports which include problem explanations, analyses, alternate solutions, and suggestions.

·         Facilitate training, closely work with MOH staffs at Health posts, Health center and hospital and district level.

·         Design, implement, or assess health service delivery systems to enhance the health of specific communities.

·         Provided formal and on job training and supportive supervision for Concern Woreda level staffs and government health workers.

·         Liaise with concerned government authorities and ensure the programme strategy, objectives and activities are understood, agreed and appropriate communication channel is in place

·         Conduct regular health facility visit and supportive supervision

·         Work any tasks assigned by the line manager and the organization

·         Develop or adopt/adapt guidelines on the following areas and support facilities ( Health centres, Health Posts and isolation/quarantine & treatment centres)  to implement the protocols for COVID-19:

1.       Screening and triage protocols and checklists at facility access points for early recognition of cases

2.       Ensure that facilities obey standard procedures in collection and disposal of contaminated medical waste

3.       Assess the readiness of selected health facilities to respond to COVID-19 outbreak, using standard checklist.

4.       Support training of health care workers on the WHO/ EPHI Covid-19-specific prevention and control guidance

5.       Support in identifying or designating areas to manage COVID-19 patient isolation units following standard recommendations (MOH, EPHI).

6.       Support regular monitoring of COVID-19 procedure compliance at facility access points and isolation units

Human Resources

·         Identify technical assistance needs and training resources among project staff, partners, government counterparts and beneficiaries and coordinate the provision of technical assistance;

·         Identify capacity gaps and provide on the job capacity building and support to the  Concern team

·         Provide technical support to field staffs in order to build their capacity to perform their assigned roles and responsibilities

Financial Management

·         NA

Reporting

·         Ensure the work plans are on track and report any amendment or significant changes to your line manager

·         Ensure appropriate reporting tools are in place, if not already in place to ensure reporting formats are understood and used by staff and provide the information required for high quality donor reporting purposes. Provide regular feedback on reports.

·         Prepare internal reports and donor reports and ensure that they are developed to a high standard and that all deadlines for the receipt of these reports are met.

·         Documenting lessons learnt, best practices and case studies

Supporting communication of implementing partners/ key stakeholders with the use monitoring data to make recommendations for adapting the programme.

Gender Equity:

·         Ensure that programme/project staffs have a strong understanding of gender mainstreaming and that gender mainstreaming tools are effectively implemented across all programmes/projects   in collaboration with  the Gender Equality Coordinator

·         Ensure that programmes have a thorough gender mainstreaming design and plan from the conceptualization stage

·         Ensure that gender mainstreaming is effectively implemented and monitored throughout the project cycle management process.

·         Ensure that gender sensitive indicators and M & E plans are in place and that they are effectively monitored

·         Ensure quality reporting on gender mainstreaming in all programme reports

·         Participate in Concern Ethiopia's mandatory staff gender equality training

Ensure a commitment to Concern Ethiopia's gender equality strategy evidenced by approaches to work and professional conduct.

Emergency Response :

Concern is committed to responding to emergencies efficiently and effectively in order to help affected people meet their basic needs, alleviate suffering and maintain their dignity. To this end, when emergencies strike and the Ethiopia Programme is to respond, all staff are required to actively participate in the response, regardless of location and contribute to the efforts aimed at achieving the humanitarian objective of the organization.
Job Requirements
Concern Code of Conduct and its Associated Policies
Concern's Code of Conduct (CCoC) and its associated policies; the Programme Participant Protection Policy, the Child Safeguarding Policy and the Anti-Trafficking in Persons Policy have been developed to ensure the maximum protection of programme participants from exploitation and to clarify the responsibilities of Concern staff, consultants, contractors, visitors to the programme and partner organizations, and the standards of behavior expected of them.  In this context staff have a responsibility to the organization to strive for and maintain the highest standards in the day-to-day conduct in their workplace in accordance with Concern's core values and mission. Concern's Code of Conduct and its associated policies have been appended to your Contract for your signature. By signing the Concern Code of Conduct you demonstrate that you have understood their content and agree to conduct yourself in accordance with the provisions of these two documents. A breach of this policy will result in disciplinary action up to, and including, dismissal.
Women are highly encouraged to apply
Qualification
·         Minimum BSc in public health; preferably with a Master's in Public Health.
Minimum of three years of experience required,
Competencies : 
·         Have excellent self-motivation skills.

·         Creativity and the ability to work with limited resources.

·         Fluency in English and Amharic, Knowledge of the local language is a plus.

·         Strong presentation, communications and interpersonal skills and ability to interact productively with partners and stakeholders (community, government technical services and institutions).

·         Demonstrated ability to work effectively in a team environment.

·         Good command in written and spoken English and Local language.

·         Willingness to work under pressure and extra hours

·         Training in public health, health education, health communication, or health promotion

·         Experience working in disease outbreaks or health emergencies
Teamwork
What we offer :
·        A competitive salary and benefit package

·        Excellent medical benefits (100% cover including dependents)

·        20 days annual leave
26 weeks (paid) maternity leave, 18 weeks (unpaid) parental leave
Applying Instructions
Interested applicants should send non-returnable C.V., application letter outlining how their experience and education fit this vacancy. Please note that no need to submit your supporting documents at this stage:
Ethiojobs.net OR Concern Ethiopia, Apply in person at our Office in Wolayita or Addis Ababa
Phone call is strictly forbidden. Only short listed candidates will be contacted
WARNING: Do not to pay any money to get a job. Please report fraudulent jobs to info@newjobsethiopia.com