Description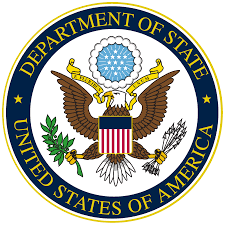 The U.S. Embassy Addis Ababa, Ethiopia is seeking eligible and qualified applicants for the below vacant position. To view a current list of all available positions and to apply online, please visit https://et.usembassy.gov/embassy/jobs/
See the below Vacancy announcement on the Embassy Website and apply online. (Note: we no longer accept paper or email applications for advertised jobs)
Basic Function of Position
Job holder is a Public Health Specialist in Data Analysis and Use and responsible for designing and implementing data analysis and use activities for HIV and other global health priorities activities.  Activities could be funded under President's Emergency Plan for AIDS Relief (PEPFAR) and other programs in CDC-E. Under the direction of the Associate Director for Data Integration and Analysis, the job holder works at projects management level to coordinate the design, implementation and strengthening of the Data Analysis and Use activities. Provides technical assistance to agency staff, the Federal Ministry of Health (MOH), National HIV/AIDS Prevention and control Office (HAPCO), Ethiopian Public Health Institute (EPHI) and other partners in building capacity of their Data Analysis and Use activities.  Job holder represents the agency on Monitoring, Evaluation, Data Analysis and Uses issues at technical, policy and strategic meetings, including meetings with host government ministries and collaborators.
SALARY: Ordinarily Resident (OR): Position Grade: FSN-11, - 22,927.00 USD per year.
                    Not Ordinarily Resident: FP-04
                    *Final grade/step for NORs will be determined by Washington.
Duration of Appointment: Indefinite subject to successful completion of probationary period.   
NOTE:   For ordinarily resident employees, salary will be paid in local currency using the established exchange rate.
Note:  Shortlisted candidates selected for an interview will be given a data analytic/visualization project to work on and present on the interview day and be prepared for follow-on questions in the discussion, afterward. Presentations should be emailed, in advance, CDC – HR.
Job Requirements
1. Required Education:   Master's degree in biostatistics, statistics, monitoring and evaluation, or epidemiology/surveillance is required.
2. Required Experience:    A minimum of five years of progressively responsible mid-to senior level experience working as biostatistics, Statistics, monitoring and evaluation in a health/medical research organization, university or public health program implementing agency is required.
3. Language Requirement:  Level IV (Fluent) speaking/reading/writing of English is required.   Level IV (Fluent) speaking/reading/writing of Amharic is required.
(You are required to pass the English Placement Test (EPT) that is conducted by the Human Resources Office).
 4. Skills and abilities:   Keyboarding (both speed and accuracy) and computer skills with experience in using agency specific databases and use of advanced spreadsheet functions is required. Budget oversight and statistical reporting requires a standard level of numerical skills.
Strong oral and written communications skills are required to develop and maintain effective, sustainable working relationships with national and international working partners and to prepare required written reports. Strong leadership skills are required to lead results-driven project teams and workgroups. Ability to analyze, understand and discuss new program design, management and implementation approaches is required. This includes the development of survey indicators and monitoring systems, evaluation designs, use of reliable and valid instruments, field experience in data collection, and methods in data analysis.  The incumbent will be expected to exercise considerable ingenuity and tact in applying guidelines to unique and different settings, as the work is highly complex and can be threatening to stakeholders. Considerable innovation will be required to influence other collaborative organizations engaged in HIV/AIDS and other health related M&E programs to adopt appropriate strategies for their program activities. Intermediate user level of word processing, spreadsheets and databases is required. Strong skills in interpretation of program M&E data are required
Applying Instructions
WARNING: Do not to pay any money to get a job. Please report fraudulent jobs to info@newjobsethiopia.com