Education programme Specialist, Jijiga, Ethiopia
Description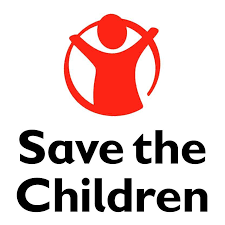 Ethiopia's Multi-Year Resilience Programme (MYRP 2020-2023) aims to improve learning through equitable access, crisis-sensitive and quality relevant education for 745,997 emergency-affected children (380,418 boys, 365,579 girls (including children living with disabilities) in 44 prioritised woredas in Ethiopia. The MYRP is an ambitious plan created by the Ministry of Education together with Education sector stakeholders.
The proposed MYRP includes immediate actions to address critical educational needs of IDP, returnee, and relocated children and medium to long-term interventions to build resilience of the education system to support the (re)integration of returnee and relocated children and their host communities.
In line with identified priorities in the education section of the HRP 2019 and ECW strategic priorities, initial MYRP interventions will utilise ECW seed funding in prioritised woredas and focus on getting out of school internally displaced and returnee/relocated children back into education with a special focus on girls and children with disabilities. Education Cannot Wait (ECW) has so far committed $27m in seed funding to the overall MYRP. This seed funding will be managed by UNICEF and SC as Grantees, and implemented by a range of organisations. It will target 60,487 (30,717 boys, 29,770 girls, including 6,049 CWDs) from 17 woredas. Somali region Eight woredas and 32,000 children will be targeted. Interventions will be scaled up to target all emergency-affected regions and children in 44-prioritised emergency-affected woredas with a system strengthening approach as more additional resources are mobilized and anchor the MYRP into national programmes such as GEQIP-E. The provision of seed funding within a broader investment framework that encourages resource mobilisation is another aspect of the MYRP that adds distinct value to the sector, the work of the Cluster, and the overall education in emergency response in Ethiopia.
JOB SPECIFIC ROLES AND RESPONSIBILITIES:
Strategic Programme Development
Provides quality technical support to the ECW Seed Funding Programme, including planning, implementation and monitoring the programme.
Supports the development of annual work plan, and review meetings and provides feedback to quarterly, semi-annual and annual reports.
Provides close support to the programme team to ensure effective and quality implementation, through mainstreaming/integrating crosscutting issues like child protection, gender and inclusion.
Program Quality and Effectiveness
Provides advice and training to government eduaction staff and schools to ensure that students' reading skills are enhanced.
Contributes to the development of an M&E plan for the programme, and supports the Monitoring, Evaluation, Accountability and Learning (MEAL) team to monitor the impact of the programme.
Works closely with the MEAL team to ensure that process and output indicators are measured and evidence provided for better implementation of the programme.
Advises the MEAL team to properly document lessons learned, effectively disseminated and, wherever appropriate, incorporated into wider advocacy initiatives.
Ensures incorporation of appropriate and innovative ideas and learning teaching methods to enhance learning achiement.
Policy analysis, Policy Engagement and Advocacy for Policy Influence
Supports the development of policy briefs, based on evidence from the field, to contribute to national knowledge especially in enhancing reading skill in the early grades.
In collaboration with the programme team, education offices and schools, communicates lessons learnt, good practices, case studies to shape programme approaches and overall program implementation.
Monitoring Evaluation and Quality Assurance
Together with the MEAL team, actively facilitates the planning and implementation of various types of evaluations and assessments in the life of the programme.
Supports MEAL and other staff in advising and reviewing progress and evaluation reports.
MINIMUM QUALIFICATION, EXPERIENCE AND COMPETENCIES
QUALIFICATION
A minimum of BSc/BA/ degree in the area of education (training in reading) or equivalent in development studies.
6 years of relevant progressive experience, out of which 2 years in managerial positions
NGO environment, preferably with education related experience.
Extensive experience for working in emergency contexts-particularly drought & conflict displaced IDPs areas.
KNOWLEDGE, SKILLS AND ABILITY
Excellent knowledge and understanding of the Ethiopian Education Policy, Policy frameworks and strategies, as well as the education sector development program and the challenges.
Experience of working with the Ministry of Education at national or regional, Woreda or school levels.
Highly developed interpersonal and communication skills including influencing, negotiation and coaching.
Very good skill in in evaluation methods and report writing.
Experience of solving complex issues through analysis, definition of a clear way forward and ensuring buy in.
Fluency in English, both verbal and written, required.
Familiarity with the target area.
Local language is advantageous
Considation to be given to women applicants.
Scope & complexity of decision making
Able to solve problems by selecting the most suitable procedure or method within guidelines and precedents; seeks direction when solutions not within established guidelines or precedents
PERCENTAGE OF TRAVEL (Out of duty station if applicable).
COMPETENCIES:
SC Values are: Accountability, Ambition, Collaboration, Creativity and Integrity. To meet the value system, the post holder is expected to demonstrate the following Competencies on ongoing bases (this varies according to the position please consider the below as example)
Leading (aligns with Ambition, Integrity collaboration and creativity)
Leading and Inspiring Others: Demonstrate leadership in all SC work, role models our values and articulates a vision to inspire and achieve SC goals for children
Delivering result: Takes personal responsibility and holds others to account to deliver our ambitious goals for children, continually improving own performance or that of the team/ organisation.
Developing Self and Others: Invest time and energy to actively develop self and others to help realize their full potential and to build the organization capability.
Thinking (aligns with Ambition, creativity, Collaboration and Creativity)
Problem solving and decision making: Takes effective, considered and timely decisions by gathering and evaluating relevant information from within or outside the organisation and making appropriate judgements.
Innovating and Adapting: Develop and implement innovative solutions to adapt and succeed in an ever-changing uncertain work and global environment.
Applying technical and professional expertise: Applies the required technical and professional expertise to the highest standards; promotes and shares best practice within and outside the organisation.
Engaging (aligns with Collaboration, Creativity)
Networking: Builds and use sustainable relationship to support the work of save the children
Working effectively with others: Works collaboratively to achieve shared goals and thrives on diversity of people and perspectives; knows when to lead and when to follow and how to ensure effective cross-boundary working.
Communicating with Impact: Communicates clearly and confidently with others to engage and influence; promotes dialogue and ensures timely and appropriate messages, building confidence and trust with others.
The Organisation
We employ approximately 25,000 people across the globe and work on the ground in over 100 countries to help children affected by crises, or those that need better healthcare, education and child protection. We also campaign and advocate at the highest levels to realise the right of children and to ensure their voices are heard.
We are working towards three breakthroughs in how the world treats children by 2030:
No child dies from preventable causes before their 5th birthday
All children learn from a quality basic education and that,
Violence against children is no longer tolerated
We know that great people make a great organization, and that our employees play a crucial role in helping us achieve our ambitions for children. We value our people and offer a meaningful and rewarding career, along with a collaborative and inclusive environment where ambition, creativity, and integrity are highly valued.
Applying Instructions
Please attach a copy of your CV and cover letter with your application, and include details of your current remuneration and salary expectations. A copy of the full role profile can be found at https://stcuk.taleo.net/careersection/ex/jobsearch.ftl
We need to keep children safe so our selection process, which includes rigorous background checks, reflects our commitment to the protection of children from abuse.
All employees are expected to carry out their duties in accordance with our global anti-harassment policy.
Location: Jijiga
Employee Status: Fixed Term
Closing Date: Jun 26, 2020
WARNING: Do not to pay any money to get a job. Please report fraudulent jobs to info@newjobsethiopia.com