Location

Cha Cha - Debre Birhan (ደብረ ብርሃን), Amhara, Ethiopia

Date Posted

April 25, 2020

Category

Management



Job Type

Full-time



Currency
ETB
Description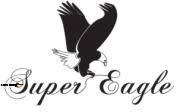 Company Profile:
Rorank Business S.C. is a joint venture with a UK base company called Castlford Holding Investment Groups. We manufacture and distribute our flagship brands, Super Eagle and Crystal are renowned for their great taste and quality.  Our new leading edge manufacturing and bottling facility is located in Cha Cha - Debre Birhan (ደብረ ብርሃን).
Role purpose General:
To develop, implement, and manage all aspects of quality control and quality assurance programs  meeting required standards, customer expectations and legal compliance.
Duties & Responsibilities:
Ensure the quality of all raw material and finished products within great responsibility Implementation and maintenance of the Quality Management System throughout laboratory.
b) The scheduling and performance of annual internal audits in conjunction with selected trained technical assessors.
 The scheduling of system review meetings.
 Follow-up of all corrective, remedial actions and complaints.
 The co-ordination of document amendments, revisions and distribution thereof.
Ensure the existence of a Quality Policy & Objectives outlining the over-riding direction laboratory shall take in relation to implementation of a quality culture in accordance with international requirements and implement accordingly.
 Maintain the satisfaction of internal and external customers.
 Establish relevant connections that help to facilitate the work of laboratory and also to increase credibility of laboratory as a source of preference for conformity assessment.
Maintain on file the updated Document Master Register for all RBSC controlled documentation.
Initiate and monitor the effectiveness of ARF.
 Ensure all nominees are issued with and have signed for receipt of the relevant document and to immediately destroy all superseded documents.
Maintain the original master copy of all quality documents, the distribution list(s) appropriate to the document, extra copies of documents and archive copies of obsolete MASTERS of all documents with an indication of their obsolete status.
Identifies the need for further expansion of the laboratory procedures.
 Ensure that laboratory consistently operates in accordance with international requirements.
 Ensure that laboratory attains and retains accreditation of its conformity assessment services.
 Responsible for the compilation, amendment, revision and authorization of the Quality Manual
 Investigate and resolve the(ensure the effective implementation of the complaints policy and process)
to investigate and to ensure effective implementation of corrective actions, preventive action and opportunity for improvements to ensure the effective implementation of the Preventive Action policy and establish a plan of action
to ensure the effective implementation of the Internal Audit policy and process
 Ensure the effective development, entrenchment, maintenance and improvement of the Quality System and to communicate to all laboratory staff on a regular basis regarding Quality System issues.
The control of laboratory quality documentation and make decision on the  validity of document  change recommendation
 ensure the effective implementation of the complaints policy and process
ensure the effective improvement of the Quality System
Plan and attend management review meetings
Authorities:
The quality manager irrespective of all other duties and responsibilities is authorized to defined responsibility and authority for ensuring that the management system related to quality is implemented and followed at all times;
  The quality manager shall have direct access to the highest level of management at which decisions are made on laboratory policy or resources;
 In some enforcing circumstances delegate his/her power and duties to a deputy quality manager of Laboratory.
 Reports to the Plant Manager, CEO; and reported to by Chemists.
Key Performance Indicators:
          The quality manager's KPIs are:
 Achieve the policies and objectives of Laboratory as outlined in the Business Plans of RBSC and the quality manual of laboratory;
Achieve the revenue and profit levels as outlined in the annual budget of the quality policy and objective of laboratory.
Core Competencies:
 Enlightened independent-thinking leadership abilities;
Ability to influence people to achieve common goals;
Business acumen and driven to achieve objectives;
Excellent interpersonal skills
Behavioral Competencies:
Understand the Enterprise Mission, Vision and Quality Policy & Objectives.
Focus on team-work.
Perform activities under pressure
Capacity Development And Awareness:
 Attain training in ISO/IEC 17025 in order to manage the office in accordance with relevant policies, procedures and other relevant and essential documents according to international requirements.
 Become fully acquainted with good practice in relation to the establishment of laboratory management system based on the international standards and with international norms.
Job Requirements
Qualification:
Fluency in English and Amharic;
A first degree qualification like BSc Industrial Chemistry, applied chemistry, food science, Food engineering, and related department
Experience:
Having five years working experience; and above
Experience in Food testing  laboratory or alcohol and beverage manufacturing area
Experience in conformity assessment and knowledge of the laboratory quality management system based on ISO/IEC 17025,ISO 9001(QMS),ISO22000(FSMS),ISO 14001(EMS)
Have experience GLP and GMP
Applying Instructions
Interested applicants who meet the MINIMUM requirements may send their application and CV to the following address for Ten (10) consecutive days after the first day of this vacancy announcement.  Only shortlisted applicants shall be contacted.
E-mail to: hr@supereagle.net or through ethiojobs
WARNING: Do not to pay any money to get a job. Please report fraudulent jobs to info@newjobsethiopia.com