Re-Advert Bid for accessibility modification work at ALERT hospital
Location

Addis Ababa, Ethiopia

Date Posted

August 4, 2021

Category

Construction



Job Type

Full-time



Currency
ETB
Description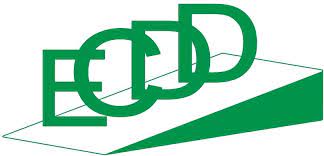 Ethiopian Centre for Disability and Development (ECDD)
Terms of Reference for
Bid for accessibility modification work at ALERT hospital
Ethiopian Center for Disability and Development (ECDD) is an Ethiopian Development Organization established in 2005 and reregistered at Agency for Civil Society Organizations as Ethiopian development Organization with Certificate no. 0321 under the Proc. No. 1113/2019.
ECDD is working with other organizations to promote and facilitate the inclusion of persons with disabilities and disability issues in mainstream service delivery and development programs envisioning an Inclusive Ethiopia where persons with disabilities exercise the same rights and have access to the same services and opportunities enjoyed by other citizens. ECDD organized 2 days of training for government officials starting from 4 January to 5 January 2021 at your hotel.
ECDD is implementing a project "Promoting Disability Inclusive Sexual and Reproductive Health (SRH) Right" with the support of the Packard Foundation to increase access and utilization of SRH services among persons with disabilities through building the capacities of institutions, key decision-makers, and SRH service providers, Community Based Rehabilitation (CBR) workers and persons with disabilities and their organizations.
Under this project, ECDD has planned to do accessibility modification of ALERT hospital in Addis Ababa to make it physically accessible for Adolescents and Youth with disabilities in accessing sexual reproductive services.
Currently, ECDD is looking for a competent consultant for the accessibility modification of  ALERT hospital specified places( attached is the detailed modification target places)
Objectives for modifying the hospital
·         Encourage and Increase the participation of adolescents and youth with disabilities using the accessible health centers to get SRH services from ALERT hospital
·         Create a model to depict physical accessibility and hence be replicated by other hospitals with a plan for the inclusion of persons with disabilities in their services.
·         Depict disability inclusion in action.
Services
The CONTRACTOR shall perform the following services (herein after collectively referred to as the "Services"). The CONTRACTOR will:
·         Work on the construction of rails, ramps, and walkway according to the design and specification provided;
·         Carryout the finishing work that includes all surface cleaning, polishing, supplying, and fixing of handrails and balustrade to ramps;
·         Work collaboratively with and report the progress to ECDD and the architect consultant
·         Submit reports and take off sheet upon requesting any payments
Job Requirements
Eligibility
·         Contractors Licensed in GC Grade 7 and above are eligible to participate. The License should be Valid for the Year.
·          Profound knowledge on Architecture, disability, and accessibility standards
·         Commitment to meet the deadlines
Bids documents will be filled via Ethiojobs or in-person including technical documents, all necessary information & returned to ECDD with seven working days of this announcement
Click the link below to find the bid document
https://www.ecdd-ethiopia.org/images/Documents/Modification-Form.xls
Submission of Proposals
Interested and qualified Contractors may send their proposals, along with the following information:
Profile, giving background and experience of the Contractor and a detailed CV of the   employees involved
·         Technical Proposal
·         Financial proposal
·         Copy of renewed Registration Certificate, License or Work Permit
·         Other relevant supporting documents
Applying Instructions
Potential individuals who are interested to assume the assignment are requested to submit their professional license, CV, technical and financial proposals with all the necessary documents via the following address within 7 calendar days from the date of this announcement.
www.ethiojobs.net or by e-mail to HRecdd@ecdd-ethiopia.org  or hand-delivered in a sealed envelope to the ECDD Office – Meskel Flower Road behind Dreamliner Hotel, Tele: +251-114-165859 or through p.o.box 1530 code 1250, Addis Ababa, Ethiopia.
WARNING: Do not to pay any money to get a job. Please report fraudulent jobs to info@newjobsethiopia.com