Re-branding and Marketing – Short-Term Consultancy
Description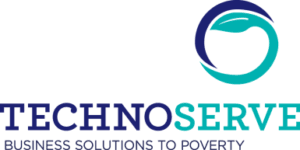 Background
TechnoServe is seeking an experienced design and marketing firm to support Penda Manufacturing PLC to rebrand and strengthen its marketing.
Livelihood Improvement for Women and Youth (LIWAY) is a pioneering poverty reduction program that aims to improve the incomes of 200,000 poor women and youth in greater Addis Ababa. It is doing so through a market facilitation approach, sustainably improving the functioning of systems in which poor women and young people can engage more productively. In LIWAY, TechnoServe focuses on addressing constraints to growth in Addis Ababa's medium and large manufacturing sector, which is a significant employer of LIWAY's target beneficiaries. To address input supply challenges of paper recycling firms, TechnoServe-LIWAY and Penda have agreed to collaborate to facilitate the creation of a more efficient and inclusive wastepaper recovery and collection system in Addis Ababa.
Intro to Penda
Penda Paper (www.pendapaper.com) is a wastepaper recycling company established in Ethiopia. It conducts all its work through a Public-Private Partnership with the Addis Ababa City Administration, building a circular economy for waste paper and cartons in the city. Penda has around 130 employees, a network of 5,800 waste paper collector agents and is working in collaboration with 170 offices and factories.
The "Worke" project
In 2018 Penda set up a network of 40 recycling stations called Worke (meaning "my gold" in Amharic) across Addis Ababa. These stations allow anyone to bring their wastepaper/cartons in exchange for money, with the intent of driving mass awareness and excitement about recycling across the city. The 40 women working full time at these stations are either returning migrants (recruited through the International Organization for Migration - IOM), or women who have experienced family abuse (recruited through a local organization called AWSAD) and gives employment opportunities to women who otherwise might have a hard time entering the formal workplace. In 2020, Penda plans to scale up the number of collection stations from 40 to up to 250, creating up to 210 additional full-time jobs for women as well as 1,000+ informal associated paper collector jobs for local youth.
Scope of work
Before the rollout of next-generation design and scaling, Penda seeks to engage a professional, design firm with extension experience working in Addis Ababa to review and improve the Worke brand image and design. The Penda 'yellow' color should remain as the base (due to its outdoor visibility), but the character and other visuals are open to change. The brand should appeal to local collectors and encourage citizens to collect and deliver wastepaper and cartons. Amharic will be the primary language, with English translations in smaller font. Penda's objectives for this engagement are to: (1) Better communicate and promote Worke's purpose and opportunity to targets customers; (2) Motivate and incentivize current and new customers to participate even more, either by delivering more paper volumes or by promoting Worke.
Deliverables
This consulting engagement should result in the following deliverables:
§   New branding/logo for "Worke,"
§   Tailored branding designs for umbrellas, signboards and Worke's custom-designed metal collection containers, which have recently been manufactured,
§   Communication strategy and communication collateral for different channels, especially social medial promotion and ads on Telegram, Facebook and Instagram (more emphasis on social media than print or other channels)
Timeline
The new design should be completed within the month of March 2020. The expected LOE Is 15 days, structured as follows:
§    Data collection and insight gathering (5 days LOE)
·         Interviews with Worke project staff, including women who work at Worke stations
·         Review data from Penda regarding prioritized customer/supplier segments
·         Interviews with current customers/suppliers and target customers/suppliers
·         Other data collections (if needed)
§    Rapid prototyping (5 days LOE)
·         Develop the first mockup of branding and design
·         Gather feedback on design from Worke team; and test in the market
§    Refine and finalize design based on marketplace feedback (5 days LOE)
·         Develop branding collateral accordingly as well as recommendations and guidance for Penda to implement moving forward
The Technical Proposal
The following will contribute positively to the bid evaluation process:
§    Experience with similar assignments in Ethiopia 30%
§    Approach to developing a strong human-centric design 40%
§    Value for money 30%
Financial Evaluation
Proposed costs will be reviewed for fairness.  Please note that TechnoServe is not necessarily bound by any of the applicants' submitted proposals. Further, as quality is the principal selection criterion, the selection will be based on the principle of "best value," and TechnoServe does not bind itself in any way to select the firm offering the lowest price.
Bid Evaluation and Award
Evaluation and award will be based on the Consultant's experience, adequacy of the proposed work plan (i.e., the technical evaluation) and its offer (i.e., the financial evaluation).  A two-stage procedure will be adopted for evaluation of the proposals, with the technical proposal opened and compared first.  Selection will be based on a "best-value" basis.
Only Consultants whose technical proposals score 70% or above will be considered for the financial evaluations. The financial proposals for Consultants scoring below 70% on their technical proposals will be returned unopened.
Overall Evaluation
The total score shall be obtained by weighing the technical evaluation and price scores and adding them. The weight for the technical and financial evaluations shall be 50% and 50% respectively.
The Consultant obtaining the highest total score shall be invited for negotiations.  If the negotiation fails, TechnoServe shall terminate the negotiation and invite the next ranked firm for negotiations.
Job Requirements
Required capabilities and qualifications
The assignment will require professional experts with the following capabilities and qualifications:
§  Branding and graphics design expert with a minimum of five years of professional experience working with service providing firms and serving customer-facing clients, in service providing companies
§  Bachelor's degree in marketing or a similar field
§  Proven capability and experience (references) in brand building, marketing campaigns, and innovative thinking demonstrated through tangible results such as increased sales, brand recognition, etc.
§   An established and demonstrated track record in communications and social media management (Facebook, Twitter, blogs)
§  Very good knowledge and understanding of the marketing and communication industry globally and also in Ethiopia and Addis Ababa, in particular
§  Proficient in Amharic and English language
Applying Instructions
Application guidelines
Interested and qualified applicants should submit their proposals in person. Proposals should be submitted in two separate, sealed envelopes, one for the technical proposal (including previous experience and relevant qualifications) and another for the financial proposal (including price quotation). Both envelopes must be labeled with the applicant's name and the name of this consultancy opportunity "Branding". Proposals should be delivered to TechnoServe's Addis Ababa Office (8th Floor, Rebecca Building, Haile G/Selassie St., Haya Hulet, Addis Ababa 5th of February, 2020, before 5:00 PM.
TechnoServe's procurement committee will open the proposals at its own discretion. TechnoServe reserves the right to accept or reject the entire or partial part of this bid. Women and women-owned firms are encouraged to apply.
WARNING: Do not to pay any money to get a job. Please report fraudulent jobs to info@newjobsethiopia.com