Re_Advertised_Data Management Officer
Description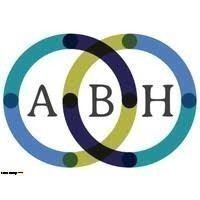 Background
The coverage of immunization is an important indicator to monitor progress of the U5MR. Vaccine-preventable diseases (VPD) have been among the major causes of preventable childhood morbidity and mortality. order to further expand access to vaccination services, the Federal Ministry of Health (FMoH) and lower level structures of the health sector, in partnership with non-government partners, have been implementing several initiatives, including Supplemental Immunization Activities (SIAs), Reaching Every District (RED), Reaching Every  child /community (REC) - approach and Periodic intensification of Routine Immunization (PIRI ), with a focus on zones with large numbers of unimmunized children and pastoralist areas.
The establishment standardized and customized District Health Information Software (DHIS2) is viewed as a system strength and the EPI data is reported from regional to Federal Level.  However, numerous assessments, review meetings and routine supervisions exercises have remarked on the poor quality of immunization data collection and compilation, and the virtual absence of data analysis for action at all levels. Data triangulation, data analysis and feedback provision are not regular and as expected as one go down in the system.
The progress and impacts of immunization service delivery strategies should be continuously monitored and frequently analyzed to ensure proper remedy, document and demonstrate results, best practices and challenges. This requires dedicated full time technical assistance to enable collation, analysis, and use of locally generated data and information for immunization and other related health services for prioritizing, planning budgeting, and building capacities of health and immunization managers to analyse and use data for action.
Under the guidance of Immunization specialist, cluster Lead, and section chief, the Officer will ensure that National immunization program monitoring, information analysis are implemented timely. Activities include
Prepare a plan for development of a database and design a system for regular compilation, collation and analysis and quality control of immunization data specific to the needs of immunization programme. Coordinate and liaison with other line departments like PPD (for DHIS2), EPHI for VPD surveillance data, EPSA (for immunization supply chain data for consumption), and partners to facilitate triangulation and use of data for monitoring the program performance and planning interventions.
Work closely with the focal point for DHIS2 in PPD to understand their systems and transfer of data.
Actively coordinate and conduct the capacity building of the EPI team at the central level and in the regions and Immunization Technical Assistants and other health information technicians on data capturing, management, quality assurance tools and techniques, various analysis tools and techniques.
Periodic analysis and presentation of fact sheets using GIS mapping and info graphs, on immunization and related updates using different data sources using standard indicators and the template.
Review, triangulate and update survey reports, service reports, facts sheets, publications and update the database. Data will need to be reported periodically to EPI manager and Partners
Produce quarterly/biannual factsheet/bulletin on immunization status using DHIS2
Analyze annual coverage and state of geographic and inequality of immunization
Promote and organize bottleneck analysis, lot quality assurance (LQAs) and small-scale service verification surveys and data quality assurance,
Support immunization related information to be captured in e-CHIS
Job Requirements
Education Requirements:  A University Degree in public health/nutrition health information management systems, statistics, public health research, epidemiology and biostatistics, or other health related sciences is required.
Work Experience: A Minimum of 2 years' experience at the regional/national level is required in managing large data systems in Public Health programs. Previous Working knowledge of Immunization related HMIS and demonstrated experience in the health systems, technical and programmatic aspects of community based maternal, newborn and child health, health information and other health programs is required. Experience in HMIS/DHIS particularly C-HIS, knowledge of the Ethiopian health system. Experience in health/nutrition program/project development in UN system agency or organization is an asset.
Language requirement: Fluency in English is required.  Knowledge of another official UN language or a local language is an asset.
Nationality:    Candidates should be a NATIONAL of Ethiopia.
Applying Instructions
Qualified and interested applicants who fulfill the above requirements can submit their CV along with application letter through the ethiojobs portal or email to jobs@abhpartners.com   by stating the position you are applying on the subject email. Those who prefer to apply in person may submit CV along with supporting documents to our head office located on Bole road, Behind DH Geda Tower.
For more information, please call at +251 11618 65 20 or visit https://abhpartners.com/vacancy-announcement-list
WARNING: Do not to pay any money to get a job. Please report fraudulent jobs to info@newjobsethiopia.com