Description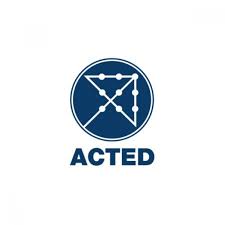 BACKground on impact and reach
REACH was born in 2010 as a joint initiative of two International NGOs (IMPACT Initiatives and ACTED) and the United Nations Institute for Training and Research (UNITAR) Operational Satellite Applications Programme (UNOSAT). REACH's purpose is to promote and facilitate the development of information products that enhance the humanitarian community's decision making and planning capacity for emergency, reconstruction and development contexts, supporting and working within the framework of the humanitarian reform process. REACH facilitates information management for aid actors through three complementary services: (a) need and situation assessments facilitated by REACH teams; (b) situation analysis using satellite imagery; (c) provision of related database and (web)-mapping facilities and expertise.
IMPACT Initiatives is a humanitarian NGO, based in Geneva, Switzerland. The organisation manages several initiatives, including the REACH Initiative. IMPACT was launched at the initiative of ACTED, an international NGO headquartered in Paris and present in thirty countries. The two organizations have a strong complementarity formalized in a global partnership, enabling IMPACT to benefit from ACTED's operational support on its field intervention.
We are currently looking for two (2) REACH Database Officers to support our team in Ethiopia.
Country profile
Over the last two years, Ethiopia has witnessed a surge in violent conflict following major domestic political shifts. Large-scale displacement, killings, and destruction of property have further exacerbated the impact of pre-existing and cyclical climate-related crises across the country. Late 2019 and early 2020 have brought additional humanitarian crises in the form of a large-scale desert locust infestation, Ethiopia's worst in 25 years, and the global COVID-19 pandemic, which counted 98,391 cases in Ethiopia as of 5 November and has led to lockdowns and transport bans in many regions that restrict access to markets. Furthermore, unrest in Tigray region during November 2020 has seen large-scale displacement, contributing millions more people needing urgent assistance northern regions. All of these events have severely disrupted livelihoods, affected the availability of staple market commodities, and threatened to sharply escalate humanitarian need for vulnerable populations across the country.
Given the rapid spread of the COVID-19 pandemic in particular and its global effects on supply chains, there is a need for a joint rapid market monitoring initiative with dedicated analytical capacity that produces regular, frequent market data, including robust data on changes in market functionality, to meet the demands of the Ethiopia COVID-19 response. While aid actors have conducted market monitoring through past efforts, no efforts have included nation-wide, ongoing monitoring that harmonizes strategies across cash actors.
In 2021 and beyond REACH is looking to expand information support to the humanitarian response in several key areas, including: 1) close collaboration with the Ethiopia Collaborative Cash Delivery (CCD) Network to launch a Joint Market Monitoring Initiative (JMMI) to develop an evidence base for the wider use of cash and voucher assistance (CVA), 2) facilitating discussions of changes in critical market dynamics, which are an integral part of cash feasibility considerations, 3) a Humanitarian Situation Monitoring to improve the understanding of hard-to-reach areas, and 4) a thematic monitoring activity focused on food security and nutrition conditions.
Position profile
Under the direct supervision of REACH Research Manager and with technical supervision from the Senior Data and GIS Officer, the Database Officer (DBO) is responsible for all data management and analysis processes across multiple REACH Research Cycles in Ethiopia.
Functions
1.Data Management & Analysis
Support the set-up of all the data-related processes required by the project, developing the related tools (database structures, daily data checks to support field teams, data cleaning scripts, analytical scripts)
Oversight of ODK coding for the REACH team Server management (KOBO, Ethiopia internal servers)
Provide data cleaning and data quality assurance through the creation of data quality control protocols;
Create operational data management and data analysis systems using R, MS Excel, or other software to enable effective monitoring and evaluation;
Deal with routine problems arising in the course of data handling;
Create geographic data visualizations such as static maps or interactive web maps or dashboards;
Training of enumerators and program staff on management of data and interpretation of results and findings;
Provide trend analysis on key indicators of projects per sector, e.g. WASH, Education, Shelter, Food Security, etc.
2.  Confidentiality and Data Protection
The REACH database officer will maintain the strictest confidentiality of data and processes. S/he will actively take measures to prevent the unauthorized sharing of information and data.
3.   Support to Assessment Preparation and Planning
In coordination with relevant Assessment Officers, support assessment planning in line with project and program objectives and with IMPACT's research cycle and other relevant guidelines;
Develop qualitative and quantitative data collection and interpretation tools, ensuring GIS requirements of research cycle/assessment are met;
Support the identification and training of enumerators for primary data collection;
Support internal cross-team learning, including training on tools, methodology, basic data analysis and reporting;
Work closely with the GIS staff to ensure an accurate and dynamic link between the GIS and REACH, ensuring data collected can be spatially referenced;
Keep track of progress and delays of all assigned tasks throughout the research cycle and immediately inform the line manager in case of problems, delays, deviations from agreed work plans.
4.  Protection Mainstreaming
Promoting of and adhering to Prevention of Sexual Exploitation and Abuse policy and guidelines
Any other duty as may be requested by your supervisor or Coordination.
Accountability To Communities And Beneficiaries
The staff member is responsible for ensuring that all relations with the communities REACH and partners work are conducted in a respectful and consultative manner. Due attention must be paid to ensuring that communities are adequately consulted and informed about REACH program objectives, activities, beneficiary selection criteria, and methodologies. This is the responsibility of every REACH staff member.
Supervisor: REACH Research Manager with technical supervision from REACH Senior GIS/Data  Officer
Contract duration:  6 months - 1 year
Starting Date:   July 2021
Job Requirements
REQUIREMENTS
University degree in relevant discipline required, including but not limited to Statistics, Quantitative Research Methodologies, Computer Sciences;
At least 2 years of relevant working experience working in data, analysis, or research, including experience in all data management process and steps
At least 2 years of relevant working experience in emergency or development contexts;
Proven experience developing assessment methodology and analytical frameworks;
Proven experience managing large datasets;
Proven skills in Excel, R, SPSS, Stata, and other data visualization and statistical analysis software;
Proven skills in ODK coding and/or ArcGIS, QGIS, MapBox a strong asset;
Experience training enumerators and field teams on basic principles of data quality, analysis, and reporting;
Excellent communication and drafting skills for effective reporting;
Excellent quantitative and qualitative analytical skills;
Fluency in oral and written English is required;
Ability to operate in a cross-cultural environment requiring flexibility;
Ability to work independently.
Desirable
Previous experience in GIS;
Knowledge of 2 or more Ethiopian languages is an asset;
Knowledge of the humanitarian coordination structure.
Applying Instructions
Qualified nationals with the required skills are invited to submit their applications accompanied by detailed curriculum vitae and cover letter as a single document i.e. with the cover letter being on the first page and the CV starting on the second page, detailing three work related referees and contacts to ethiopia.jobs@acted.org and received on or before 5.00PM on 7TH July 2021 with the subject line
"REACH DATABASE OFFICER – ADDIS ABABA, ETHIOPIA"
For more information, please visit (www.impact-initiatives.org)
Please note that only the shortlisted candidates will be contacted.
ACTED will at no stage of recruitment process request candidate to make payments of any kind. Further, ACTED has not retained any agent in connection with recruitments.
ACTED is committed to protecting beneficiaries within our programmes from exploitation and abuse and any kind of misconduct. ACTED has specific policies, including PSEA and Child Protection, which outlines the expected behaviour and the responsibility of all staff, beneficiaries, consultants and other stakeholders and has zero tolerance towards misconducts. Any candidate offered a job with ACTED will be expected to sign ACTED's organizational Policies and Code of Conduct as an annex to their contract of employment and agree to conduct themselves in accordance with the provisions of these documents.
ACTED is an Equal Opportunity Employer.
WARNING: Do not to pay any money to get a job. Please report fraudulent jobs to info@newjobsethiopia.com