Reference Communication Resource Person for the programme Equalization of Employment Opportunities for Jobseekers
Description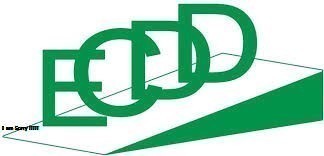 Terms of Reference
Communication Resource Person for the programme Equalization of Employment Opportunities for Jobseekers with Disabilities at 3 Industrial Parks in Ethiopia
1.   Background
Ethiopian Center for Disability and Development (ECDD) is an Ethiopian Development Organization established in 2005 and reregistered at Agency for Civil Society Organizations as Ethiopian Development Organization with Certificate no. 0321 under the Proc. No. 1113/2019. ECDD is working with other organizations to promote and facilitate the inclusion of persons with disabilities and disability issues in mainstream service delivery and development programs envisioning an Inclusive Ethiopia where persons with disabilities exercise the same rights and have access to the same services and opportunities enjoyed by other citizens.
ECDD is implementing a partnership project with Enterprise Partners(EP entitled "Equalization of Employment Opportunities for Jobseekers with Disabilities at 3 Industrial Parks (IP) in Ethiopia", which aims to facilitate employment opportunities for persons with disabilities, create a disability inclusive sourcing and screening methodology, build the capacity of DPOs in job seeker referral, and provide disability awareness and inclusion trainings for Human Resource (HR) managers within the factories, local government stakeholders, DPOs and for personnel from IP grading centers. Furthermore, the project will organize accessibility audits will be conducted for the three IPs, provide assistive devices for employees with disabilities, organize a learning and sharing platform among the three IPs and document best practices.
2.   Objectives of the assignment for Communication Resource Person:
This assignment focuses specifically on two results: creation of photo and video materials of good quality and with clear content and message to the wider public; and developing a standard narrative success stories of employees with disabilities. The Communication Resource Person is expected to be a visual story teller possessing such skills as technical competence in photojournalism, imagination, vision, patience and perseverance.
Within this job description, the following duties are expected to:
1.    Take photographs and/or film video segments of good quality: the communication resource person is expected to be knowledgeable in proper use of film, video, tripods, flash attachments, lighting and other photographic equipment;
2.    Take photographs and/or film video segments that communicate the message of disability inclusion (based on the stories of youth with disabilities, vocational training institutions and employers) with impact and meaning to the broader public;
3.    Modify objects, individuals or situations in order to create the best effects to illustrate the message of disability inclusion in economic development;
4.    Capture images and video segments in an authentic and ethical manner;
5.    Use image-editing software such as Photoshop to edit images;
6.    Write copy, captions or headlines to accompany photos;
7.    Prepare audio to accompany video segments;
8.    Use interview techniques with beneficiaries for creating good video materials or for facilitating the message on the photo;
9.    Undertake field visits to Hawassa, Kombolcha and Mekelle industrial parks to liaise closely with target groups and produce necessary photo/video materials;
10.  Develop a standard narrative success stories of----employees with disabilities by following all relevant ethical procedures
Job Requirements
Required Competences:
The Communication Resource Person is expected to have the following qualifications:
  Relevant degree in digital communication including but not limited to: visual editing, visual communication, electronic photojournalism;
 Knowledge of and experience with media production and communication techniques. This includes alternative ways to inform and entertain via written, oral, and visual media;
At least 3 years of professional work experience in producing communication products (photos/videos) in relation to development programmes;
Experience in working with the marginalized groups of people: high level of sensitivity and open attitude to communication with such groups as youth with physical, visual, hearing, sensory and intellectual disabilities;
Interviewing skills: ability to communicate with diverse groups of beneficiaries, specifically such marginalized groups as young men and women with disabilities, but also with such stakeholders as vocational training institutions and private sectors inviting them to tell their stories;
Knowledge experience on success story writing approaches in English and Amharic languages
Proficient in use of computer applications related to the tasks;
Ability to create new ideas and products, including creative contributions;
Good mastering of local language and English;
Ability to work independently based on the assignment and to be able to meet the deadlines for the creation of agreed photo/visual materials;
Experience of working with local NGOs and/or INGOs on the same tasks would be an advantage.
4.   Planning Arrangements
The Communication Resource Person will be required to have his/her own equipment and be available for travel to the area where the project operates (Hawassa, Kombolcha and Mekelle) for days in order to develop the stories.
5.   Deliverable
6 stories of employees with disabilities (before and after employment within the three parks) through visual (photo and video) story teller  in English and Amharic
6.   Copyrights
The photographs and videos made under this agreement will be copyrighted to ECDD.
7.   Submission Package
The interested candidates are required to submit the following documents:
Motivation Letter
CV
Some digital products (photos/videos) and narrative success stories made by the candidate and which he/she feels proud of
Financial proposal (with the information on the fee on daily basis stories and photograph)
Applying Instructions
Qualified applicants should send the documents mentioned on the submission package via e-mail attachment to ethiojobs, Hrecdd@ecdd-ethiopia.org or hand-delivered in a sealed envelope to the ECDD Office Manager. The ECDD Office is located behind the Dreamliner Hotel, off Meskel Flower Road; Tel: 0114-165859/0114-700015/0916864823.
We highly recommend young people (women and men) with and without disabilities to apply in case if they see that their competences correspond to those that are required and if they are eagerly willing to bring the added value to the programme communication strategy through their contribution. Professional attitude and enthusiasm are always welcome!
ECDD highly encourages candidates with disabilities and women. Only short-listed candidates will be contacted.
Deadline: Seven (7) working days following the posting of this announcement.
WARNING: Do not to pay any money to get a job. Please report fraudulent jobs to info@newjobsethiopia.com