Description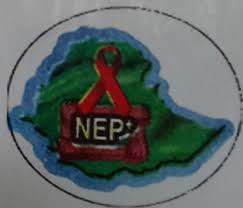 DUTIES AND RESPONSIBILITIES
Work as a direct contact person to CDC E as the need arise with the respective regional chapters.
Provides technical support in the planning and implementation of the project's in the region
Play an advisory role in enhancing collaborative work with the NEP+ head office staff in executing all project activities and ensure timely and effective implementation of the approved work plan
Actively work with the central NEP+ and the respective regional chapter programs and M&E teams, and partners to coordinate the implementation of M&E quality management and data use activities
Assist to identify needs for external technical support for effective implementation;
Work collaboratively with the respective regional health bureau and NEP+ supported health facilities to address challenges during implementation and share the information to stakeholders at all level to solve problems and arrive at future directions for specific approaches.
Build the capacity of the respective regional chapter, facility ASs & CMs through training and mentoring on planning, data collection and reporting, data analysis, interpretation and use
Assess project implementation success and challenges and support the regional stakeholders to address the issues and report to NEP+ and the regional chapter
Identify, analyze and communicate lessons learned that may be useful in implementation improvement and partner relationship. The duty of identifying and analyzing lessons learned is an on-going one, and the duty to communicate those lessons is on an as-needed basis;
Adapt/Adopt innovative program implementation strategies and modalities to address regional level implementation gaps and improve program implementation
Provide technical advice and support to regional ACM team to ensure the quality implementation of ACM project.)
Foster and maintain partnerships with stakeholders of the project in the region
Advise and support the regional team to develop and maintain working relationships with key stakeholders in the region)
Responsible for sharing project performance and partnership best practices and contribute to the knowledge base through participation in the region
Effective Project Management in coordination with the NEP+ head-office team (Give strategic direction and take technical leadership role for effective project management, documentation and dissemination of innovation and good practices in collaboration with both NOP+ and NEP+ team.)
Participate on regional level Case Management Project and HIV related meetings and Workshops of the region
Reviews, analyzes and evaluates the effectiveness of the project activities and makes recommendations for enhancements
Ensure status update information is shared on monthly basis to NEP+ HQ, and the respective Regional Health Bureau.
Represents NEP+ and regional network in related working groups, committees, and in other venues
Reports functionally to NEP+ HQ and Administratively to Regional Chapter Director
JOB REQUIREMENT
Education:
Master's degree in Public Health, MSc in Health or other health related technical field
Work Experience
At Least 8 years of experience and out of which 5 years at Coordinator level in partnership development, Health system, social innovation and related fields. Moreover, additional experience in HIV care and treatment services (existing service standard), health system support, health facility level health data management, facility-based support and experience in working with regional health bureau settings is a requirement.
Technical and Other Skill
Applied knowledge of key tools, frameworks, and methodologies in health system, partnership development, social innovation and related sectors
Proven ability to engage and partner with the health sector and development programming
Ability to engage and work with senior government officials, Health Facilities, partner organization and other key stakeholders
Excellent analytical, numerical and problem-solving skills.
Excellent leadership qualities with the ability to lead multidisciplinary teams situated in the region
Demonstrated experience in managing complex projects that are strategic in nature.
Excellent management, communication, and organization skills are required
Computer skill particularly Microsoft Word, Excel, Power Point;
Place of work- Amhara, SNNP, Addis Ababa, Oromia and Gambella
Applying Instructions
Interested applicants who meet the requirement can apply at our regional network offices located in Bahirdar, Hawasa, Gambella, Addis Ababa (Oromia Network). Moreover, application can also be made at NEP+ head office located in Addis Ababa, Mexico street Chamber of Commerce building 5th floor. Applications are accepted for ten working days staring from the date of vacancy announcement.
NB: – Applicants need to submit CV, application letter and non- returnable documents and they also expected to state clearly the place of work where they interested at  in their application letter.
Contact addressc
Amhara Network, 0928955711
Oromia Network, 0922857641
Gambella Network, 0910556069
SNNP Network, 0911851673
Addis Ababa Network, 0913041447
NEP+  Head Office, 0116591212, 0116591616 ( Addis Ababa ,Mexco Square, Chamber of Commerce Buld. 5th Floor.)
WARNING: Do not to pay any money to get a job. Please report fraudulent jobs to info@newjobsethiopia.com