Regional Finance Officer – HEAL Project Re-ADVERTISEMENT
Description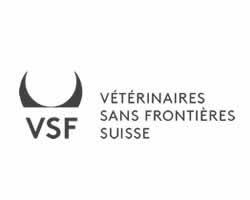 Job responsibilities and key tasks
VSF-Suisse seeks to hire a Regional Finance Officer who will have the overall financial responsibility of the HEAL Project to be implemented in Ethiopia, N. Kenya and Somalia. S/He will provide support to the finance staff of the consortium partners (VSF-Suisse, CCM & ILRI) in timely financial planning, monitoring, analysis and reporting as well as operations support in the implementation of the HEAL project. S/He will be responsible for supporting the Regional HEAL project manager in finance management, review of grants and ensuring the project strictly adheres to standard requirements of VSF-Suisse and specific donor requirements.
Project Accounting
·         Ensuring all expenditures are supported with proper and sufficient supporting documents based on donor and VSF Suisse regulations.
·         Verify partners' financial reports against supporting documents and prepare a report on any findings or irregularities.
·         Maintain financial documents of partners.
Financial management of the HEAL project
·         Oversee the financial management of the HEAL project.
·         Work with country-level finance staff to ensure that everyone works toward the agreed standards of financial management, highlight areas of concern, make recommendations and develop plans to meet identified needs.
·         Undertake budgeting and income/expenditure forecasting for the HEAL project and advice the regional HEAL project manager and his team.
·         Provide support, advice and training to partner organizations' staff on financial management control and reporting.
·         Make regular visits to project sites, monitor field expenditures to ensure that project funds are utilized appropriately and timely.
·         Undertake monthly country-level finance review meetings with concerned staff and relay information to the Regional HEAL Project Manager and the Consortium Partnership Board.
·         Support on budget development for future phases of the project.
Cash management of the HEAL project
·         Ensure timely and accurate cash management and financial disbursements to partners and maintain oversight of funding requirements.
·         Arrange and follow-up bank transfers made to partner and stakeholders by following their project budgets and cash flow.
Project controlling and reporting
·         Ensure that strong financial and accountability controls are in place across the countries of intervention (Ethiopia, Somalia, Kenya) and that they are in line with VSF-Suisse financial procedures.
·         Support country-level finance staff in the implementation of control measures.
·         Ensure that each country and partner offices maintain and review the project monitoring reports and management accounts.
·         Follow-up on partners' financial reports, analyze them and make recommendations to the regional HEAL project manager and VSF-Suisse Ethiopia office FAM.
·         Ensure timely and accurate financial reporting to the donor.
·         Ensure compliance and understanding of donor terms throughout the countries of intervention
Project audits
·         Organize a periodic review of the control system through internal audits.
·         Oversee and coordinate the financial audits of the project.
·         Provides required documents for an auditor and ensures internal/external project audit takes place in a timely manner.
Procurement and logistics
·         Ensure the project procurements and purchases are done in a timely manner.
·         Ensures that all project equipment are maintained and documented properly;
·         Maintain and timely update project asset list.
Administration
·         Support the HEAL Project Manager follow-up on settling of financial agreements relating to consultancy agreements and general logistical arrangements.
·         Ensure all partners maintain contracts, timesheets, for staff and vehicle logbooks are maintained
·         Ensure that the HEAL project staff personal files of the employee are properly maintained;
·         Support new project staff induction process to the HEAL project's logistic and financial procedures;
Job Requirements
Essential Criteria
·         A Masters' degree in Finance and a professional accounting qualification is essential for this post. Any application not fulfilling these criteria will not be taken into consideration.
·         Experience and Knowledge
·         Experience in managing and supporting teams working remotely
·         At least 10 years' experience working in an INGO preferably a regional position
·         Extensive experience of a wide range of donors including Swiss Development Cooperation, DFID, EU, etc
·         Previous consortium financial management experience is advantageous
·         Knowledge of statutory requirements for Ethiopia, Kenya and Somalia
Skills and Abilities
·         Proficient knowledge of English and ideally knowledge of any of the languages spoken in the intervention countries;
·         Ability to work with tact and diplomacy with various stakeholders;
·         Willing and able to travel extensively in the region;
·         Ability to work independently and make rational strategic and routine decisions
·         Performance management skills including mentoring and capacity building of finance staff
Ideally a national or a resident of Ethiopia, Somalia or Kenya.
Application procedure
What we offer
-           A qualified, dynamic and highly motivated team of colleagues;
-           A unique and relevant project for pastoral communities in the Greater Horn of Africa;
-           The opportunity to actively contribute to the future design of the project implementation;
-           A job with responsibilities in a demanding and challenging environment;
-           A competitive salary as well as a medical and social insurance scheme.
Entry date and contract length
Immediate start-up, with a fixed-term contract of four years.
Applying Instructions
Application procedure and deadline
We look forward to receiving your application in English. Please add:
1.    A motivation letter (maximum 1 page) stating why you are the right person for this position;
2.    A recent CV of 2 pages maximum;
3.    Scanned copies of your work certificates and relevant university diplomas;
4.    Contact details of three referees.
Send your application by e-mail with the position being applied for as the email subject to heal@vsf-suisse.org by 9th August  2021 (midnight). 
WARNING: Do not to pay any money to get a job. Please report fraudulent jobs to info@newjobsethiopia.com