Regional Information Technology Specialist
Description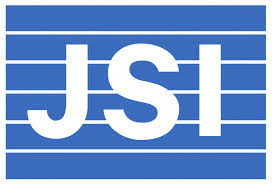 About the Project:
Ethiopia-Data Use Partnership (E-DUP) works in partnership with the Ministry of Health in improving use of high quality routine health information; improve the quality, efficiency and availability of primary health and nutrition services at all levels of the Ethiopian health system. The position holder will fully be embedded within the Regional Health Bureau.
Summary of Responsibilities
The Regional Information Technology Specialist will support RHBs to effectively plan the roll out of eHealth systems such as DHIS 2 and eCHIS; provide capacity building training; set up help desks; maintain liaison with national and RHB ICT units; and assist the team to better coordinate and collaborate with the RHBs. The Regional IT specialist is also required to support and troubleshoot healthnet and other health IT infrastructures. Moreover, up on formal communication with the DUP central office, the position holder is expected to supervise and mentor IT interns assigned in the region to contribute to the management of the internship program across the different regions.
Detailed Responsibilities and Tasks:
·       Support the planning and roll out of DHIS 2 and other eHealth systems in the regions
·       Participate in the eHealth system requirement elicitation and user story and scenario documentations, and closely work with key stakeholders at various levels of the health system hierarchy
·       Setting up and installing computers and software, including HealthNet configurations for data and Internet.
·       Onsite and remote diagnosis of problems faced by end users of HealthNet, DHIS2, eCHIS, and other eHealth applications
·       Facilitate end user training on various eHealth systems and answer ongoing questions related to use of the systems.
·       Documenting processes as eHealth systems are being implemented to record any enhancements and changes made.
·       Contribute to the improvement of the functionalities and usability of DHIS2, eCHIS and other eHealth systems in the regions
·       Build the capacity of the administrative health units and health facilities in the regions to effectively implement, maintain, enhance and use the DHIS 2, and other eHealth systems.
·       Provide continuous technical assistance to RHB to identify and address technical issues that arise with various eHealth systems implemented in the regions.
·       Assist the RHBs to establish/strengthen helpdesks to effectively handle maintenance and support requests.
·       Liaise with the national level digitization team of DUP to support implementation of national level planned activities
·       Collaboratively work with other implementing partners in the region
·       Provide technical solutions to the RHB's, administrative health units and health facilities problems through automations and in-house app development individually or in collaboration with other stakeholders.
·       Supervise and mentor IT interns
§  Monitor and evaluate IT intern's biweekly plan and report and provide regular feedback.
§  Review IT intern's monthly report and approve their time sheet.
§  Identify priority activity collaboratively with zonal health department, facilitate intern's field visit activity approval, review trip report and travel expense, and submit to DUP central office.
§  Organize biweekly/monthly virtual meeting with IT interns and evaluate their performance, identify challenges and provide possible solutions.
§  Build the capacity of IT interns and provide technical support on eHealth Systems such as: DHIS2, eCHIS, HealthNet, MFR and other eHealth systems on regular basis.
§  Provide the latest system software, application soft wares and other resources for IT interns
Job Requirements
Minimum Requirements
Education
·       Bachelor degree in Computer Engineering, Computer Science, Health Informatics, Information Systems or related fields. 
Experience
Minimum 5 years of work experience in health information technology development, implementation, designing, testing and implementing eHealth systems and strategies, providing end-user training, understand software development processes, and user requirement.
Hardware and software experience—knowledgeable in preparing computer hardware and installing software, including network experience.
Ability to troubleshoot technology issues, both during and post implementation; both onsite and virtually.
Experience delivering end user software and hardware training.
Strong interpersonal communication skills.
Ability to communicate with people at different levels of the healthcare system.
Females are encouraged to apply.
Language Proficiency
Excellent verbal and communication skills in both English and Amharic and the regional language skill is a plus
Applying Instructions
· Qualified individuals interested in these positions can send their documents to the following email: dupjobs@et.jsi.com
· Applications should be sent via email with the subject line: " Regional Information Technology Specialist [Name of Applicant]"
· All application documents should be combined into one PDF file, the cover letter being the first page followed by the CV (resume) and other documents if any. Please provide us three names with their contact addresses as references. Send only one attachment with the file name format: "your full names_ Regional Information Technology Specialist.pdf"
N.B Applications not conforming to the above directions will NOT be considered. No phone calls please. Only short listed applicants will be contacted.
This vacancy is only open to Ethiopian Nationals, who must be eligible to live and work in Ethiopia.
Female applicants are highly encouraged to apply.
Posted:
15.08.2020
Deadline:
21.08.2020
Addis Ababa
JSI - Data Use Partnership (DUP) project
www.jsi.com
WARNING: Do not to pay any money to get a job. Please report fraudulent jobs to info@newjobsethiopia.com