Description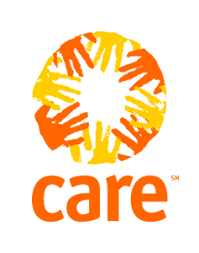 INTERNAL/EXTERNAL VACANCY ANNOUNCEMENT
 Regional Liaison Officer (Tigray)
CARE is an international NGO with local staff and community partners in more than 90 countries. We create local solutions to poverty and inequality and we seek dignity for everyone every day and during times of crisis. These solutions have a broad range, from clean water to access to education; from microfinance to ensuring that everyone has nutritious food; from agriculture and climate change to disaster response. CARE puts women and girls at the center of everything we do because they have proven to be the best hope for creating lasting change in the world. Our staff live where they work, which makes us effective at understanding the challenges they face. We've been doing this for over 70 years, since World War II. It started with the world's first CARE Package® of food for the post-war hungry in Europe. Our work today is as important as ever, we believe that poverty and inequality are historic injustices that we can end within a generation, for good. If you share our core beliefs: poverty is an injustice; poverty is solvable; and together, we have the power to end it, join us.
Date: February 19, 2021
Vacancy No.  023/20
No of positions; (One)  
Job Grade: 9C
Salary= USD 1564
Duty base and Position:   Tigray Region
Duration of contract- until August 31, 2021
Dead Line:  10 days from the date of announcement
JOB SUMMARY:
The purpose of the Tigray Regional Liaison Officer position is to ensure a cohesive and strategic public and external image of CARE Ethiopia particularly with the Tigray Regional Government that is aligned with the CARE Ethiopia strategic partnership and on the ground work, and to ensure CARE Ethiopia's capacity to develop and maintain effective partnership working relationships with its key government and other partners and counterparts in the Tigray Region.  The Regional Liaison officer is responsible to attend all sectoral regional meetings, ICCG and ECC representing CARE Ethiopia in Mekele.  S/he will need to have an in depth understanding of all projects operational within the Tigray region and be able to represent CARE Ethiopia at all coordination meetings with government and clusters held at Mekele and/ or in the regional towns as needed. S/he supports the development of strategic relations with key actors (including UN and civil society organization including REST). The Liaison officer will participate in strategic and high level meetings in CARE Ethiopia to share key concerns and good practices to ensure consistent actions.
.
II. RESPONSIBILITIES AND TASKS:
  Government Relations and Representations
§  Represents CARE Ethiopia at all sector meetings, humanitarian coordination Forums held in Mekele and other towns at sub regional level.
§  S/he is responsible to liaise with Emergency Unit and Livelihoods for Resilience unit staff at Addis level to ensure full knowledge and understanding of all initiatives across all sectors being conducted in Tigray region
§  Closely and directly work with Tigray Regional Government Representatives particularly the NGO desk.  Conducts regular meetings and dialogue to provide feedback on ongoing activities, successes, problems being faced etc
§  Works directly with CARE Ethiopia field based staff and partners like REST to ensure efficient start up, implementation and   handover of projects to government and communities is conducted in a smooth, efficient and transparent manner
§  Facilitate project agreement singing with the Tigray Region government and sector offices, as required
§  Facilitates dialogues to solve problems when challenges arise with stakeholders.
§  Ensures that CARE Ethiopia is appropriately represented in all counterpart activities and responds to requests of information from counterparts.
§  Maintain strategic partnership with GOs and NGOs that directly or indirectly work on gender equality and women empowerment issues
  Guidance to CARE Ethiopia on Government Counterpart's Requirements
§  Provides guidance to CARE Ethiopia for planning and carrying out its development activities according to counterpart-established procedures;
§  Stays current on, and carefully review Tigray Regional Government policies and programs and advise on the content and implications of these policies and programs for CARE Ethiopia's work;
§  Provides technical support in the area of partnership and institutional linkage during program design. When needed, organizes training for project staff on the content of those programs and policies.
  Government Partners' Participation in CARE Ethiopia's projects
§  Ensures that regional government representatives effectively participate in planning, design, implementation, monitoring and evaluation of all development activities;
§  Meets regularly with counterparts at Tigray to ensure on-going two-way communication between CARE Ethiopia and its counterparts in relation to project progress and mutual requirements/needs at all these levels;
§  Participates in field trips with government partners to corroborate on project progress, receive technical feedback, and identify obstacles and possible solutions;
§  Participates in project evaluations and ensures appropriate participation of counterparts.
Data management and Reporting
§  Ensures that relevant data or reports of projects are given to all relevant government sectors on timely basis
§  Keeps relevant documents systematically and accessed as needed
§  Contacts units and departments in CARE Ethiopia Addis office for timely support
§  Provides timely updates and share minutes of every meeting s/he attends
 Others
§  Manages Mekele based CARE Ethiopia office ensuring conducive work environment, organizational visibility and responsiveness to government offices and others' communications
§  Supports CARE's Tigray satellite/project office as necessary
§  Ensures that gender equality and diversity values are upheld in all her/his roles and responsibilities
§
§  Performs other duties as assigned.
Job Requirements
 QUALIFICATIONS (KNOW HOW)
A) EDUCATION/TRAINING
Required:
§  BA/BSc. in social science or equivalent combination of education and work experience.
Desired:
§   MBA/MSc in development or social studies.
B) EXPERIENCE
Required:
§  5 years of work experience, out of which 4-5 years in high-level position.
Desired:
§   Interdisciplinary experience in programs of different nature.
§  Humanitarian response experiences in the NGO sector
C) TECHNICAL SKILLS
Required:
§  Excellent planning, organizational, analytical and decision making skills;
§  Excellent verbal and written communication skills in Tigrigna , Amharic and English languages
§  Excellent demonstrated analytical skills in the field of external and public relations, understanding of different stakeholders, and a progressive perspective and ability to articulate image that reflect CARE Ethiopia's efforts as a champion of the poor, marginalized and promoter of social justice and gender equality
§  Demonstrated excellent networking and negotiation skills
§  Excellent and proven experience in strategic planning and ability to effectively aticulate strategy to internally and external stakeholders;
§  Good skills in the use of computers;
§  Strong interpersonal and communication skills and the ability to work effectively with a wide range of constituencies;
§  Proactive, initiative taker who builds partnerships and relationships within and outside of CARE Ethiopia
§  Firm belief in teamwork, gender equality, transparent and participatory management.
Desired:
§   Diving License;
§  Demonstrated technical and managerial ability, sound judgment, and ability to interact and work effectively with others at all levels.
D) COMPETENCIES
Communicating with Impact, Respect, accountability, courage, excellence, negotiation, building partnership, stress tolerance, facilitating change, collaboration, interpersonal skills, customer focus, negotiating, analytical ability, planning and organizing, political acumen, risk management.
Applying Instructions
If you are interested to be part of our dynamic team, exciting work environment and contribute to CARE Ethiopia's mission and vision, please send your CV (not more than 3 page) and cover letter (not more than one page) using one of the following options:
Directly apply through Ethiojobs: www.ethiojobs.net
Send your application by e-mail to: ETH.JobsHR@care.org
Note: On the subject Line, please clearly write the position you are applying "Regional Liaison Officer for Tigray". Your application will be automatically disqualified, if you fail to do so. 
Passionate and dedicated candidates who meet the requirement are strongly encouraged to apply, especially women
Please note that only shortlisted candidates will be contacted.
WARNING: Do not to pay any money to get a job. Please report fraudulent jobs to info@newjobsethiopia.com