Regional Logistics Manager
Location

Somaliland and Mogadishu, Addis Ababa, Ethiopia

Date Posted

October 15, 2020

Category

Logistics




Transport



Job Type

Full-time



Currency
ETB
Description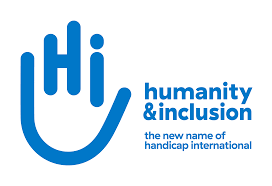 Reporting to the Country Director and in collaboration with HQ services, the Regional Logistics  Manager ensures the efficient management of logistical resources for the region/country (Ethiopia/Somaliland/Somalia) for which s/he is responsible. S/he is the point person for the Country Director and as such informs him/her of any problems and suggests solutions within his/her scope of responsibility.
S/he participates actively in the phased reorganization of HI in the field as part of the ROOTS project. S/he is a key player in the rollout and implementation of HI's logistics standards, consisting in a reworking of the positioning of logistics at HI and the assertion of the principle of the professional channel.
Missions
1. Strategy and steering
Steers logistics strategy and functioning through the active promotion of HI's institutional policy and the optimum use of resources
·         STRATOP: contributes towards the drafting, revision and implementation of operational strategy (stratop) within his/her scope of responsibility;
·         RISKS: produces and updates the risk map covering his/her scope of responsibility; proposes and implements risk mitigation measures;
·         INCIDENTS: contributes to incident reporting within his/her scope of responsibility;
·         INDICATORS: produces, compiles and analyses dashboard data;
·         REPRESENTATION: represents HI externally on logistics and administrative matters concerning his/her geographical area (e.g. forums, operational and strategic alliances); ensures the development of local partnerships necessary to the development of his/her area of activity.
2. Standards and Accountability
·         STANDARDS: ensures respect and application of HI standards for the whole of his/her professional sector, with regard to policy, processes and tools;
·         LOCAL ADAPTATION: adapts and contextualizes these standards according to specific local characteristics;
·         INTERNAL CONTROL: oversees internal control for his/her whole area of responsibility;
·         ACCOUNTABILITY: guarantees compliance with and application of institutional donor & HI rules on all the projects implemented within his/her scope of responsibility;
3. Operational Logistics Management
3.1 Diagnosis phase –Context analysis:
o   Identifies regulatory requirements (donors, transport, customs, etc.);
o   Analyses the logistical context of the programme (Logistics Capacity Assessment, Logistical issues chart);
o   Analyses the logistical context of the projects (ICQ, Log performance);
o   Evaluates the capacities of available and mobilisable resources (human and material).
3.2 Design phase –Resources planning:
o   Designs an adapted logistics chain for each project (costs, quality, lead times);
o   Contributes towards the development of the project's activities timeline;
o   Helps define the material resources needed to ensure the feasibility of the project;
o   Defines the impact of logistical requirements on the budget ( log. support);
o   Defines the impact of project requirements on the budget;
o   Anticipates derogations;
o   Structures the human resources concerned by logistics.
3.3 Launch phase –Supply planning:
o   Defines supply plans and purchasing strategy;
o   Plans all the means necessary for the movement of goods over the project period;
3.4 Implementation phase -Coordination:
o   Adjusts the supply plan after every project review;
o   Is responsible of the management of the facilities, fleet, equipment, IT and storage organization of the country;
3.5 Closure phase
o   Manages the sending back of archives to HQ;
o   Takes part in the return/donation of equipment;
o   Takes part in the preparation of donor reports;
4. Professional Channel Development
Leads the professional channel of the logistics sector within his/her scope and helps to do so for the organisation as whole
·         Contributes towards the professional development of the Logistics sector in Ethiopia/Somaliland/Somalia program and HI globally (community of practice);
·         Develops a pool of local talent (carries out technical interviews with the candidates and formulates recommendations; identifies training needs).
·        Logistics reporting to the Country Director on monthly basis;
5. Security Management, Emergency Preparedness and Response
Is responsible for being the security focal point in Ethiopia to collect and contribute key information, and engage in updating the contingency plan, the contact list as well as the security plan. More specifically s/he supports the Country Director in:
·         Updating and monitoring the security context (identification of threats)
·         Communication of Threats
·         Maintaining Office Security in Ethiopia as well as maintenance of safe rooms and contingency supply.
·         Assist the Country Director in the implementation of safety rules in the country and fulfill the role of Security Focal Point for Ethiopia.
Is responsible for providing appropriate support to emergency responses occurring within his/her geographical scope
·         Takes part in analysing the capacity of his/her programmes and teams to respond to emergencies;
·         Contributes towards identifying preparedness measures in liaison with HQ's Emergency Division; implements these measures;
·         In the event of an emergency response, mobilises and adapts his/her department and its processes: size of the team, line-management, coordination and communication mechanisms, ARCI, reporting, etc.;
·         Strengthens external coordination with colleagues from other organisations.
6. Management
Assumes the role and stance of manager with regard to his/her staff:
·         Fosters a team spirit and team works to ensure the necessary synergies between the teams. Encourages the exchange of practices within and between divisions;
·         Contributes towards the professional development of his/her team members: sets individual objectives, ensures that the know-how and motivations of his/her staff meet the organisation's needs;
·         Provides individual and collective recognition;
·         Facilitates and documents weekly meetings for work planning and follow up;
·         Develops his/her staff's ability to work autonomously
·         Embodies and transmits HI's values, ensures respect of its code of conduct and institutional policies and is vigilant with regard to expected attitudes and individual and collective behaviours.
Job Requirements
Skills Knowledge

Know how (practice)

Interpersonal skills and attitudes

·         HI's vision, mandate, values and strategy

·         Institutional frameworks (policies, directives, standards)

·         Humanitarian principles

·         Development & Humanitarian environment

·         Donor frameworks and rules of donors in the region/country

·         Very good command of English (oral and written)

·         Command of IT tools (including advance-level Excel, Word, outlook, PPT)

·         Objectives and contents of transformation projects (simplification, managing change, Manager 2.0, etc.)

·         Practice of logistics professions in a humanitarian environment

·         Good understanding and familiarity with HI procedures

·         Strong ability in team leading, mobilisation and management with a focus on capacity and autonomy building

·         Ability to work under high pressure and without constant supervision

·         High capacity to organize his/her work, and manage priorities

·         Good reaction capacities

·         Organised

·         Good oral and written communication and documentation skills

·         Rigorous

·         Autonomous

·         Solution-oriented

·         Adaptable and flexibility in all circumstances

·         Excellent interpersonal and intercultural skills

·         Able to manage stress

·         Able to work as part of multi-cultural and multi-disciplinary teams

·         Engaged

·         Anticipative and reactive
PROFILE REQUIRED
·         University degree in Logistics and supply chain Management, Business Administration or related field
·         Minimum 5 years' experience in similar position.
·         Experience in INGO necessary, preferably in emergency context
Applying Instructions
Interested applicants who meet the above criteria should fill in the attached application form Job application form updated.docx and submit it with a 1 page motivation letter through ethiojobs or email it at recruitment@ethiopia.hi.org on or before the above mentioned deadline.
Please clearly state the position you apply in the subject of your email.  Only short listed candidates will be contacted for exam/interview no phone calls please.
We're committed to safeguarding and promoting child protection and expect all staff and volunteers to share this commitment. This position involves working with beneficiaries and is subject to strict safer recruitment checks. The successful candidate will be required to complete a police check and sign self-declaration form to help us verify your suitability to work with children including checks with past employers.
Humanity & Inclusion is an equal opportunity employer and particularly welcomes women and persons with disabilities to apply.