Request for Proposal (RFP)
Description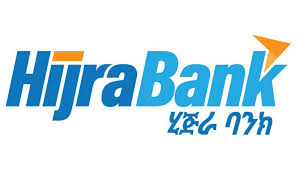 1. Introduction
Hijra Bank (HB) is an under formation Bank that intends to engage as a full-fledged interest free Bank. Currently, the Bank is in the process of securing its license from NBE.
Hijra Bank would like to engage individual consultants (Two consultants) that have specialized expertise and experience in the financial services industry, with a specific focus on Bank business strategy and organization design.
2. Objectives
HB aspires to be a standard of excellence in Interest Free Banking business in Ethiopia. To this end, the Bank is making different preparation including strategic documents development needed for commencement of operation. In light of the changing external environment, the Bank wanted to review, validate, and when there is a need, to develop its organizational structure and salary structure using group of individual consultants (Two) that have an in-depth understanding of local, regional and global Banking industry practices, trends and developments, and be capable of using industry best practices.
The major objectives of the consultancy service are to:
Examine the internal and external environment of HB that directly and indirectly affect its business,
Review and validate the bank's aspiration and develop a sound business model based on cascading choice framework,
Develop organizational design using a capability led models and tools,
Develop competency based job description, specification, and job grading,
Develop salary structure and benefit scheme.
3. Deliverables
The individual consultants are expected to deliver the following:
HB Strategy and Business Model Validation Workshop and report: Validation of HB aspirations and business model based on choice framework.
Organization Design: Develop organizational design based on capability led models and tools.
Job descriptions and specifications: Develop Job descriptions and specification for job positions created.
Job Grading: Develop job grades using latest models like T.A.S.K or Patterson job grading model.
Salary structure: Develop salary structure for the job positions created.
4. Time Period
The assignment is scheduled to be completed in four weeks' time.
Job Requirements
Evaluation Mechanism  
Applicants will be evaluated based on the following criteria:
a.      Years of consultants experience
b.      Level of understanding of the assignment
c.      Proposed approach and methodology
d.      Qualification and competence of consultants
e.      Experience in conducting similar consultancy projects in Ethiopia
NB: Only consultants that score at least 70% in technical proposal evaluation will be considered for competition based on financial proposal.
Applying Instructions
Proposal Submission and Opening
Interest group of consultants should submit the technical and financial proposals in separate envelops clearly marked as "Technical Proposal" and "Financial Proposal" to the address given below on April 25, 2020, from 3.00 pm- 3:30 pm. The technical document of all bidders will be opened on the same date at 3:30 pm in the presences of bidders and/or their representatives.
The financial proposal should indicate the cost for each deliverable and the aggregate cost of the whole project in ETB.
Address
Hijra Bank S.C. (Under Formation)
Washington Square (Around Gazebo or on the way to Mesqel flower)
NK Building, 3rd Floor
Contact Person:
Mr. Jibril Osman
Tel. +251919313544
E-mail:- hijrabank2019@gmail.com
WARNING: Do not to pay any money to get a job. Please report fraudulent jobs to info@newjobsethiopia.com