REQUEST FOR PROPOSALS ON ASSESSMENT OF FOOD SAFETY POLICY AND FOOD LEGISLATIONS IN ETHIOPIA
Description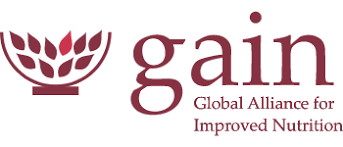 ABOUT GAIN
The Global Alliance for Improved Nutrition (GAIN) is a Swiss-based foundation launched at the UN in 2002 to tackle the human suffering caused by malnutrition. Working with both governments and businesses, we aim to transform food systems so that they deliver more nutritious food for all people.
At GAIN, we believe that everyone in the world should have access to nutritious and safe food. We work to understand and deliver specific solutions to the daily challenge of food insecurity faced by poor people. By understanding that there is no "one-size-fits-all" model, we develop alliances and build tailored programmes, using a variety of flexible models and approaches.
We build alliances between governments, local and global businesses, and civil society to deliver sustainable improvements at scale. We are part of a global network of partners working together to create sustainable solutions to malnutrition. Through alliances, we provide technical, financial and policy support to key participants in the food system. We use specific learning, evidence of impact, and results of projects and programmes to shape and influence the actions of others.
BACKGROUND
The EatSafe (Evidence and Action Towards Safe, Nutritious Food) programme aims to generate evidence and knowledge of the potential of increased consumer demand for safe food to substantially improve the safety of nutritious foods in informal market settings in low- and middle-income countries (LMICs). The five-year programme is funded by USAID and will be undertaken by a consortium led by GAIN and containing the International Livestock Research Institute (ILRI) and Pierce Mill Education and Media.
As part of this work, GAIN seeks to undertake an Assessment of Food Safety policy, including a description of implementing legislation, regulations, and guidance or directives in Ethiopia. The assessment will evaluate the written documents as well as assess implementation on the ground and make recommendations to enable a more effective food safety system in Ethiopia that leads to improved public health and reduced risk of economic harm from unsafe food for food producers and vendors.
The assessment must meet the following objectives:
Identify the existing food safety policy and legislative instruments on food safety and their current implementation status; including their constitutional mandate
Evaluate the existing food safety laws/regulations/directives and policy including the new food safety components of the Food and Nutrition Policy and food safety implementation strategy including its governance structure.
Provide an analysis of deficiencies and gaps in the current legislation addressing food safety and suitability (including through analysis of the relevant documents and consultations with the stakeholders and key informants);
Make recommendations on improvement on legislative instruments on food safety designed to ensure safe food based on risk analysis and gap analysis;
Identify and list regulations, regulations, and directives or guidance which is relevant to informal markets and provide an overview of how the food safety regulations and implementation efforts apply to informal food markets in line with international best practices
Perform a gender lens review to identify if any gender related issues exist and make recommendations for revision of the food safety laws and regulations
The assessment will depend on a desk-based review of document; primarily through analysis of the relevant documents and consultations with the stakeholders and key informants. As an assessment study, it will aim to evaluate relevant information on the National Food Safety System (NFSS) in a broad perspective to determine the current status, identify gaps and make recommendations for improvement.
GAIN seeks a consultant to undertake this assessment.
SCOPE OF WORK AND DELIVERABLES
The consultant shall provide the following services:
Develop an assessment protocol detailing data collection methods-review of relevant food safety policies & regulation or directive documents, literature review, email/phone chats, questionnaires, online/virtual meetings, such as KII, SWOT analysis and finalize based on input from GAIN.
Review all relevant documents on food safety laws and regulations, implementation strategies and monitoring systems at the Federal, State and Local government levels.
Carry out a SWOT analysis of the food safety regulations and implementation mechanisms.
Review how the current food safety regulations apply to needs of vendors and consumers in formal and informal market settings.
Review the status of Ethiopian Food Safety policy and regulations strategies, including the governance structure
Make recommendations for improving the relevant legislative instruments on food safety designed to ensure safe foods based on standard risk analysis approaches and gap analysis.
Document all steps of the assessment process for generating evaluation information.
Develop an outline for the final report, for GAIN review and approval
Draft a full report on the assessment, including methods, data collection activities, results, and conclusions/ recommendations including providing an additional document entitled Overview on How Food Safety Regulations and Implementation Efforts Apply to Informal Food Markets.
Revise and finalize report based on GAIN input
DELIVERABLES
The consultant shall provide the following:
A completed and approved assessment protocol
A draft report summarizing findings
A finalized version of the report, revised based on GAIN feedback.
Detailed narrative report covering the scope of work under 3 and a summarized report not more than 30 pages
Report formats – word document and PowerPoint presentation
Reporting – in person meeting or Videoconference debrief with GAIN depending on circumstances with COVID
Supplemental report: Overview of How Food Safety Regulations and Implementation Efforts Apply to Informal Food Markets
The table below provides illustrative dates for the work.
| | |
| --- | --- |
| Contract signing | July 22, 2021 |
| Assessment protocol (approved by GAIN) | July 30, 2021 |
| Draft report to GAIN | Aug 21, 2021 |
| Final report to GAIN | Aug 30, 2021 |
Job Requirements
EXPECTED EXPERTISE
The consultant should have prior experience undertaking research studies on food laws, legislation and regulations, food safety and hygiene, food control and food safety systems in national and international contexts; knowledge and experience with Ethiopia's food control and food safety laws, legislation, and regulation is highly desirable. S/he should have strong knowledge of some of the following: food science and technology, food quality control and assurance, regulatory affairs management, nutrition, food safety, agriculture, or international public health. S/he should be fluent in English. The consultant will need to have knowledge of the food safety activities in Ethiopia-government ministries, departments and agencies, food industry, regulatory agencies, consumers, research and academia, etc.
TIMELINE
The timeline for completion of all aspects of the Scope of Work and submission of deliverables is by 30th August 2021.
QUALIFICATION AND EXPERIENCE OF CONSULTANT
The Candidate consultant /consulting firm should at least meet the following:
Minimum MSC degree in food science or related subject
Extensive experience in assessment and analysis of policy/regulation
Knowledge of food safety is desirable.
Track record in similar studies
Applying Instructions
Interested consultants should submit a proposal by sending the following:
An electronic copy of the proposal both technical and financial separately containing sample similar study report:
Technical proposal including sample report to: ggebremedhin@gainhealth.org
Financial proposal to: atadele@gainhealth.org and shiluf@gainhealth.org
DEADLINE
Completed proposals should be submitted until 20 July 2021.
WARNING: Do not to pay any money to get a job. Please report fraudulent jobs to info@newjobsethiopia.com