Description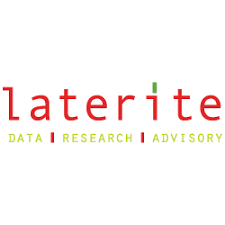 About Laterite
Laterite is a data, research, and technical advisory firm that helps clients understand and analyze complex development challenges. We provide three types of services to clients:
Data: comprehensive data collection and data processing solutions
Research: from the design of large-scale projects through to analysis
Advisory: strategic and technical research advice
Laterite works with universities, global think tanks, international NGOs, multilateral donor organizations, and government ministries and agencies.
Our core activity sectors are: public health, agriculture, urbanization & migration, education, and youth & labor. We are also involved in projects with a focus on gender issues.
Laterite's growing network of offices currently includes Rwanda, Ethiopia, Kenya, Uganda and the Netherlands. Our teams bring together more than 50 full time local and international staff in a dynamic and nurturing work environment. Learn more: www.laterite.com
Working at Laterite
We are looking for three new colleagues to join our offices in Addis Ababa (Ethiopia), Nairobi (Kenya) and Kigali (Rwanda).
The Research Analyst will be responsible for timely and high-quality delivery of complex research projects, handling all activities related to field surveys, cleaning large datasets, using tools such as STATA, R, Python or GIS to conduct technical data analysis, and generating final client deliverables. With support from the management team, the Research Analyst will also manage communications with the client and work on synthesizing outputs to meet the client's requirements.
Laterite puts emphasis on the professional development of its staff and ensures that Research Analysts are exposed to tasks that help them pursue their personal development goals.
Key responsibilities
Contribute to project's research design and sampling strategy, including the development, piloting and programming of electronic survey instruments using an ODK based platform;
Support management in supervising and training the enumerator and field teams;
Supervise data collection and implement a variety of quality checks to ensure that the highest data quality standards are met;
Clean and analyze qualitative and quantitative data using statistical software, with supervision from management team;
Support the analysis and write-ups of quantitative and qualitative research;
Assist in overseeing that timelines and benchmarks are being met for our clients;
Provide support on project proposals and pro-actively seek independent research;
Monitor relevant economic and public policy news in the country on a regular basis that may have implications for our research projects;
Provide administrative support, as needed, to the management team – including accounting, HR and related tasks;
Location:
Addis Ababa, Ethiopia | Nairobi, Kenya | Kigali, Rwanda
Job Requirements
Education:
Post-graduate degree in Economics, Econometric, Development Research, or in one of Laterite's core sectors.
Experience:
1+ year of experience working on development projects, impact evaluations or other research studies.
Must-have:
Proficiency with STATA/R/Python; experience with ODK-based platforms; experience cleaning and analyzing large datasets; sound knowledge of econometrics.
Profile
We are looking for early-career professionals with a keen interest in international development and exploring data.
Our future colleagues have:
A postgraduate degree (Masters or above) in Economics, Econometrics, Development Research, or in one of Laterite's core sectors;
At least 1 year of experience working on development projects, impact evaluations or other research studies;
Outstanding technical and analytical skills: proficiency in STATA, R, Python is a must;
Experience working with at least one ODK-based platform (such as SurveyCTO, ODK, CommCare)
Additionally, they have:
Motivation to work in social and economic research in Sub-Saharan Africa;
Excellent written and oral communication skills (in English);
Excellent organizational and interpersonal skills, self-motivation and drive to flourish in a fast-paced environment, where timelines can often be unpredictable.
An eye for detail and the ability to thrive in a face-paced environment by taking ownership and initiative.
Experience living and working in low-income countries.
Candidates from East African countries are especially welcome to apply.
Applying Instructions
We invite you to submit your CV and complete our application form https://form.jotform.com/200122171225537, with a couple of questions about your motivation and your past experience. At the end of this application you will be sent a link to a 30-minute quantitative assessment. The assessment must be completed within one week of submitting your application.
We will contact successful applicants to discuss next steps.
Applications are reviewed on a rolling basis, so we encourage you to apply ASAP.
WARNING: Do not to pay any money to get a job. Please report fraudulent jobs to info@newjobsethiopia.com