Description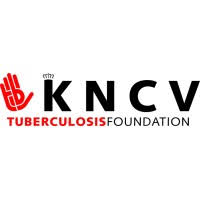 KNCV Tuberculosis Foundation
KNCV Tuberculosis Foundation is an international non-profit organization dedicated to the fight against tuberculosis (TB), the first deadliest infectious disease in the world. KNCV is an international center of expertise for TB control that promotes effective, efficient, innovative and sustainable tuberculosis control strategies in a national and international context.
Background
The Eliminate Tuberculosis from Ethiopia (ETBE) is a five-year USAID-funded project awarded to Management Sciences for Health (MSH) and its core partner KNCV Tuberculosis Foundation. The goal of the project is to reduce TB incidence and mortality to achieve End TB strategy milestones and targets by increasing the quality, access, utilization, and sustainability of TB services in Ethiopia. The project will support the Government of Ethiopia to target case detection based on prevalence; introduce highly sensitive and specific diagnostic and screening tools; and boost prevention and treatment for latent TB infection. Accordingly, through ETBE the implementing partners will find and treat 484,540 new TB patients and 14,357 MDR-TB patients and achieve treatment success rates (TSRs) of at least 95% for drug-sensitive (DS)-TB and 85% for drug-resistant (DR)-TB and an LTBI treatment target of 450,000.
The End TB Strategy targets set for 2030 cannot be met without intensified research and development. Besides technological breakthroughs, innovations in programmatic implementation will significantly contribute meeting the End TB Strategy targets including the rapid decline in TB incidence rate. ETBE has a significant research component. As part of main research, the project will integrate research questions that will identify and test alternative algorithms for TB screening, TB preventive Therapy (TPT) DOT model and effectiveness, frequency of administration for various TB prevalence levels, and LTBI for the general population. ETBE will also accelerate innovation and research agenda in Ethiopia including demonstrating a framework for elimination of TB in Ethiopia by 2050. The project will also determine the unit cost for elimination, social factors for TPT uptake, and positive and negative unintended effects of TPT. Interim results in the middle of the project lifetime and final results in the 5th year of the project will be shared in national and international forums.
In addition, ETBE will engage with the TB Research Advisory Council (TRAC) to accelerate research and innovation. Through MSH/KNCV involvement in the TRAC, ETBE will contribute to the design of the research agenda for the country—together with other interested partners' technical and financial assistance.
Purpose of the position
KNCV is looking for a Research Director who will lead and provide oversight for the implementation of the research activities of the ETBE project and provide substantial technical assistance on setting research agenda and building capacity (on research) of the National TB Program (NTP) and the ETBE-supported Regional Health Bureaus.
Position in the organization
The Research Director will report functionally to the Monitoring and Evaluation and Research Director and hierarchically to the Technical Director / Deputy Chief of Party (DCOP). The Director will work closely with relevant technical teams at the central and the regional level.
Duties and responsibilities
The Research Director will:
Lead the development and implementation of an operational research (OR)/implementation science agenda
Lead the design of research protocol and get IRB approval for the TB Elimination pilot Study.
Lead the TB prevalence survey and knowledge, attitude and practice (KAP) study, costing study model for elimination in the TB elimination woredas
Develop operational research questions to locate points where TB care can be integrated to address the specific barriers in service access
Assist the NTLP to create a framework for the potential elimination of TB in Ethiopia earlier than 2050 by synthesizing and sharing findings from the Elimination study
Strengthen the capacity of the NTLP and regional, zonal and woreda offices on research
Support small research grants program to incentivize and build the capacity of young and experienced researchers in universities, NTLP, RHBs, and other research institutions to implement the priority studies.
Technically assist the TRAC in its functions of setting national TB research agenda, dissemination of research findings (e.g. development of policy briefs) •
Produce monthly (an/or quarterly reports) reports to determine progress on projects research activities
Participate in national technical working groups including partners meetings to coordinate research-specific activity implementation;
Mentor and graduate TB experts at NTP and RHBs that can take over the duties and responsibilities of the research director;
Lead the writing and dissemination of research findings in form of technical publications (highlights, technical briefs, policy briefs);
Coordinate and support the writing of scientific articles for national and international TB conferences;
 Contribute to other project activities as requested by the Monitoring and Evaluation and Research Director.
What does KNCV Tuberculosis Foundation offer?
A fixed-term contract for a year with a possibility for extension;
 An informal work atmosphere in an international environment where a pro-active mentality is appreciated;
A highly-motivated team of experienced, self-driven colleagues;
The salary is dependent upon education and relevant working experience;
KNCV Tuberculosis Foundation has its own Employment Conditions Scheme;
Full-time employment consists of 40 hours per week.
Job Requirements
Education
Minimum: Medical Doctor or BSc in health-related sciences - with a masters' degree in public health, epidemiology or equivalent. PhD in health-related sciences is a plus.
Knowledge/Experience
 Demonstrated experience (at least 3 years) working as a research coordinator/director;
Substantial experience in developing research protocol; • Substantial experience in leading large-scale community-based research preferably TB research;
 Substantial experience in research data synthesis with at least 10 publications in peer-reviewed journals of which at least 3 as first author;
Substantial experience in developing technical briefs, policy briefs, articles;
Experience in good clinical trial experience is an advantage;
 Knowledge of TB from clinical and programmatic perspectives is an advantage
Behavioral competencies and skills
 Good interpersonal skills with experience in networking with partners at all levels (government, NGOs and local community-based organizations);
Excellent oral and written communication skills in English;
 Country national preferable, conversant in the local language;
Ability to work as part of a team and independently;
Ability to cope with a demanding work environment and to organize and prioritize workload;
 Ability to work in a national and international team.
Applying Instructions
You can apply for this position by submitting your CV, including a motivation letter and 3 professional references, before July 31st , 2020 via 
www.kncvtbc.org/vacancies
. Please note that we only consider the applications that are received through the KNCV website. Applicants that are sent to recruit email account are not taken into consideration.
WARNING: Do not to pay any money to get a job. Please report fraudulent jobs to info@newjobsethiopia.com