Description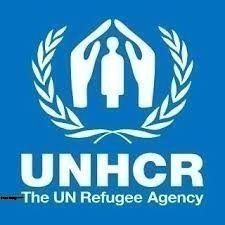 Organizational Context 
Under the Resettlement Officer's supervision, the incumbent's primary role is to assist in providing, in close coordination with concerned sections within UNHCR as well as external parties such as resettlement countries and IOM, a continuous support to resettlement operations by ensuring that resettlement polices are correctly implemented and operations are supported in establishing comprehensive protection and solutions strategies. The Resettlement Associate takes part in assessing cases for resettlement and conducting interviews as well as completing case submissions.
The role of the Resettlement Associate may involve managerial responsibilities in supervising, coaching and training junior staff, and assisting in implementing organisational objectives and priorities.
Accountability  
Resettlement delivery is needs-based, non-discriminatory and prioritized for refugees most in need of this solution.
UNHCR's resettlement policies and standards are correctly and coherently applied.
Persons of concern are made aware of UNHCR's resettlement procedures and have fair and transparent access to and participation in the resettlement process.
Fraud in the resettlement process is promptly identified and addressed.
 Responsibility 
Interview, assess resettlement needs, and process persons identified for resettlement, following established procedures; undertake field missions as required.
Where applicable, review and assess special resettlement cases and prepares individual submissions for presentation to resettlement countries; keep offices informed on the status of special resettlement cases; liaise with offices on case processing and provide advice as required.
Comply with UNHCR's standard operating procedures on resettlement, ensuring timely action on cases.
Follow up on status of cases from submission to departure; ensure effective in-country communication on the status and follow-up on persons of concern (PoC) being considered for resettlement; ensure that records on individual cases are kept up-to-date.
Provide PoC and partners with up-to-date and accurate information on UNHCR's resettlement policies and procedures.
Assist in monitoring the quality of submissions, providing the concerned staff with basic guidance and advice.
Manage, maintain and update proGres or Consolidated Online Resettlement Tracking System (CORTS) database and provide technical support.
Coordinate travel and departure arrangements for refugees accepted for resettlement.
Organize logistical support for governments undertaking resettlement missions.
Maintain accurate resettlement statistics as well as up-to-date records on individual cases; assist in the preparation of reports.
Assist with preparing a strategy and budget for resettlement activities and monitoring expenditures.
Provide administrative support for resettlement-related training activities.
Systematically apply an Age, Gender and Diversity perspective in all aspects of the resettlement process; comply with UNHCR policy and guidelines on HIV/AIDS.
Assist in mitigating resettlement fraud through oversight (including in-country travel), advice and guidance).
Recommend cases that are eligible for resettlement consideration.
Provide counselling to PoC.
Perform other related duties as required.
Authority 
Recommend cases that are eligible for resettlement consideration.
Provide counselling to persons of concern.
Type of Contract
Duration of Contract
6 months (with replacement capacity)
Grade
Job Requirements
Essential Minimum Qualifications and Experience
Education: Completion of secondary education with certificate/training in International Law, International Relations or related fields required.
Job Experience: 6 years of job experience relevant to the functions.
Fluency in English and working knowledge of another relevant UN language or local language.
Managerial and Cross Functional Competencies.
Analytical Thinking
Planning and Organizing
Stakeholder Management
Desirable Qualifications & Competencies
Good computer skills.
Good knowledge of UNHCR Resettlement policies and operational applications in different resettlement countries and situations.
Completion of UNHCR specific learning/training activities (e.g., PLP and RSD/Resettlement Learning Programme, resettlement anti-fraud workshop).
Applying Instructions
This vacancy is open for qualified Ethiopians and Non-Ethiopians with a valid work permit from Federal Democratic Republic of Ethiopia, Ministry of Labour and Social
Affairs.
Female candidates are encouraged to apply.
UNHCR is committed to diversity and inclusion within its workforce, and encourages all candidates, irrespective of gender, nationality, religious and ethnic backgrounds, including persons living with disabilities, to apply to become a part of the organization.
IMPORTANT
Applicants who wish to be considered for this position should send a motivation letter and the most recent fact sheets through the online application system using the link below.
https://www.unhcr-eth.org/jobs/vacancy/460
Due to the volume of applications only short-listed candidates will be invited for interview.
Refugees – who cares?   We Do.
WARNING: Do not to pay any money to get a job. Please report fraudulent jobs to info@newjobsethiopia.com