Resource Mobilization Advisor
Description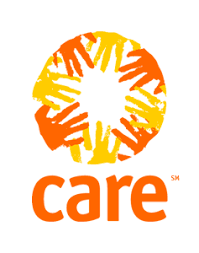 Job Summary:
Provide support for program development and resource acquisition with high standards of appropriateness, timeliness, and effectiveness. Lead the design process of full proposals and concept papers less than $4 million.  Ensure that grants are managed effectively through appropriate, timely and detailed communication and reporting to key stakeholders.  Encourage and facilitate the documentation of promising practices and lessons learned in program development, grant management and resource acquisition.
II. RESPONSIBILITIES AND TASKS:
1. Program Development:
Work closely with the PD and program staff to contribute to the operationalization of the CO funding strategy, ensuring alignment with program strategy, identified direction and funding priorities including context of humanitarian needs, response strategy as well as operational feasibility and technical quality.
Monitor and analyze new funding opportunities that align with the overall funding strategy and allow the CO to meet the intended strategic objectives.
Work with Sector leads, PQL and PoMs to capture programming gaps/opportunities and lessons learned from on-going projects to inform new intervention designs.
2. Proposal Development and Writing:
Contribute to the proposal development process for all new funding opportunities, working closely with the Program/RM unit to ensure alignment with CO strategy.
Draft Go/No Go analysis for decision
Develop the proposal development schedule, roles and responsibilities for the proposal development team.
Continually updates the CO bid tracker and drafts regular update to be disseminated the CO staff
Review assessments and baseline reports to gather and prepare background information and data for the design of programs and projects.
Ensure engagement of key stakeholders (e.g. government ministries, communities, sector leads) in the proposal design process.
Support CARE's component of joint design with partners for consortia interventions and negotiate CARE's role with partners, in coordination and consultation with the RM unit/PD
Lead the Proposal writing, working closely with Sector advisers for the intervention design and Finance for the direct project cost budgeting, ensuring donor compliance and competitiveness
Facilitate the review process of design documents with CMP/Regional focal points and CO SMT and final submission.
3:  Program Management and Representation Support:
Support approved grant start-up
Ensure proper document handover of approved program design (narrative, log-frame, monitoring and evaluation plan, budget, and grant agreement) to assigned program units/focal managing start-up
4:  Communications Support:
Support the organization and proper filing  of CARE's stories of change, learnings, and any other approaches that demonstrate relevant outcomes on strategic impact groups  to feed into new program designs in coordination with PQL/Programs
Participate in technical meetings  and avail support to different program units in the presentation of program visibility materials and PR related activities
III. GENDER EQUALITY
Understanding and demonstrated commitment to the importance of gender, youth and social inclusion issues.
Support in the development of rapid analysis reports to feed into new program designs.
Demonstrated commitment to principles of Gender Equity, Diversity, Inclusion and PSEAH (safeguarding), as evidenced in previous positions / programming.
Job Requirements
IV. QUALIFICATIONS (know how)
A) EDUCATION/TRAINING
Required:  BA/BSc Degree in Social Sciences, International Development or equivalent
Desired: Masters in Social Science, International Development or equivalent
B) EXPERIENCE
Required:
5 years of relevant experience with the first degree and 4 years of relevant experience plus post graduate degree in relief and development contexts
Demonstrated success in securing international development funding from sources such as USAID/OFDA, EU/ECHO, DFID, GAC/DFATD, and other institutional donors
Demonstrated proposal development experience, including managing proposal development teams.
Desired:
Knowledge of the development industry, international NGOs and funding trends.
Strong strategic, analytical, organizational, planning, facilitation, collaboration & team building skills.
Strong negotiation, decision making and problem solving skills
C) TECHNICAL SKILLS
Required:
Excellent written and oral communication skills in both English
Excellent analysis and written skills for writing concept papers and design documents (including log frames and indicators).
Computer knowledge including Word, Excel, Lotus Notes and Power Point
Understand financial management and resource allocation.
Capacity to work in multi-cultural and time sensitive  environments, with demonstrated ability to meet deadlines
Some experience in production of communication material (including ability to develop infographics using different tools)
Firm belief and commitment in teamwork;
D) COMPETENCIES
 Organizational Positioning Skills and Managing Vision and Purpose
Process Management, Time Management and organizing skills
Strategic Agility
Applying Instructions
CARE Ethiopia is committed to preventing all unwanted behavior at work. This includes sexual harassment, exploitation and abuse, and child abuse. We expect everyone who works for us to share this commitment by understanding and working within the CARE Safeguarding Policy and related framework. CARE Ethiopia has a zero-tolerance approach to any harm to, or exploitation of, a vulnerable adult or child by any of our staff, representatives or partners.
CARE Ethiopia reserves the right to seek information from job applicants' current and/or previous employers about incidents of sexual exploitation, sexual abuse and/or sexual harassment the applicant may have been found guilty to have committed or about which an investigation was in the process of being carried out at the time of the termination of the applicant's employment with that employer.
By submitting the application, the job applicant confirms that s/he has no objection to CARE Ethiopia requesting the information specified above. All offers of employment will be subject to satisfactory references and appropriate screening checks.
HOW TO APPLY
If you are interested to be part of our dynamic team, exciting work environment and contribute to CARE Ethiopia's mission and vision, please send your CV (not more than 3 pages) and cover letter (not more than one page) through Ethiojobs  
Only short-listed candidates will be contacted.
Passionate and dedicated candidates who meet the requirement are strongly encouraged to apply, especially women!
CARE seeks to improve the lives of the most marginalized, particularly women and girls. Our diversity is our strength. We encourage people from all backgrounds and experiences to apply.
WARNING: Do not to pay any money to get a job. Please report fraudulent jobs to info@newjobsethiopia.com