Description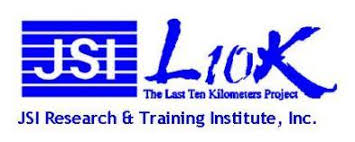 BACKGROUND
COVID-19 continues to spread globally at an alarming rate since it was first identified in the Wuhan municipality in China in December 2019. The pandemic has reached almost all countries and territories in Africa. Ethiopia confirmed its first index case in March 2020. In order to respond to the COVID-19 pandemic, the Ethiopian Ministry of Health (MoH) and the Public Health Institute (EPHI) have established a national Emergency Operation Center (EOC) and provide oversight to the several technical teams that are focused on: i) risk communication and community engagement; ii) surveillance case finding and tracing; iii) epidemiology and laboratory services; iv)  case management, isolation and infection prevention and control; v) logistics and supply chains; vi) point of entry and quarantine; and, vii) coordination planning and monitoring.
The Deputy Mayor of the City Government of Addis Ababa rapidly responded to the COVID-19 pandemic by establishing a general oversight taskforce. The Addis Ababa City Administration Health Bureau (AACAHB) has established a rapid response team (RRT) at the regional, sub-city and woreda levels. The main task of the RRT is to coordinate the response of the health system including rumour investigation and verification; contact tracing and listing; testing and case management; and house-to-house screening for respiratory infections using simple case detection algorithms.
The Last Ten Kilometres (L10K) project's long experience in strengthening health systems including community health systems will contribute to the government's and other development partners' efforts to minimize the impact of the COVID-19 pandemic. As such, L10K 2020 will build on results and approaches from the experience to date by bundling a COVID-19 response to the on-going health system strengthening work we undertake at the Federal, Regional, sub-city and woreda levels.
AACAHB with technical assistance from L10K project has planned to improve the capacity of selected health centers (HCs) in the city to successfully mitigate against COVID-19 response and ensure continued utilization and quality of MNCH care during the COVID-19 response era.
OVERVIEW OF THE SHORT TERM CONSULTANCY
The RMNCH consultant will provide his/her technical expertise to build capacity of the HC RMNCH staff and support the coordination effort of the HC team.
JOB DESCRIPTION
The RMNCH consultant is expected to build capacity of the MNCH team in the selected HCs in implementing the Ministry of Health Guide on RMNCH Services in the COVID-19 era.  Consultant will provide technical and coordination support for the HC RMNCH teams through:
·         Supporting the HCs to develop/contextualize and implement emergency preparedness and response plan based on national guides
·         Conducting follow up support on the implementation of newly developed guidelines, algorithms and tools (for ANC, delivery, IMNCI protocol, IP, triage, isolation, etc.) for provision of quality RMNCH care during the COVID -19 response
.    Supporting the HCs in improving RCCE activities in their respective catchment as per the national guide
·         Supporting HCs to strengthen facility based IEC/BCC activities
·         Supporting HCs to strengthen capacity building of RMNCH care providers through organizing weekly peer learning sessions and facilitating onsite coaching and mentorship through exchange learning
·         Provide technical support through supportive supervision and follow up to strengthen regular/weekly data monitoring and action planning
·         Organize review meeting and experience sharing platforms among learning HCs
·         Perform other duties and responsibilities assigned by supervisor
DELIVERABLES
·         Submit weekly, bi-weekly and monthly plans and reports to assigned health center heads and  L10K project coordinator
·         Submit monthly time sheet to L10K confirmed by the supervisor
Job Requirements
  QUALIFICATION OF THE RMNCH CONSULTANT
·         Minimum of master degree on public health and a degree in medicine/ midwifery
·         A minimum of 5 years experience in planning and implementation of RMNCH programs
·         Experience in coaching and capacity building skills
·         Knowledge and experience of the Ethiopian health system
·         Experience working on sustaining RMNCH services during public health emergencies
·         Experience in working with different stakeholders, sectors and partners
·         Good skill in communicating, organizing group discussion, and coordination
·         Committed to work in hardship conditions
·         Strong result orientation
·         Good computer skill
·         Fluency in English and Amharic
 MANAGEMENT AND SUPERVISION
Each consultant will be assigned to support five HCs in Addis Ababa and reports to the HC heads and L10K project coordinator. The consultant is expected to submit weekly work plans and performance reports to the HC heads and L10K project coordinator starting within the first week after arrival.
DURATION AND TIME FRAME OF THE CONSULTANCY
The period for consultancy will be 3 months
Applying Instructions
How to apply: Interested applicants fulfilling the above criteria should apply at www.Ethiojobs.net or send their application letter and CV with the daily rate (In Birr) as per the following address. Please also indicate the type of consultancy clearly in the subject line of your application.
JSI Research & Training institute, Inc. /The Last Ten Kilometres Project
P.O.Box 13898
Addis Ababa, Ethiopia
Deadline for application: August 11, 2020
WARNING: Do not to pay any money to get a job. Please report fraudulent jobs to info@newjobsethiopia.com