Roving MEAL Specialist /Re-advertise
Description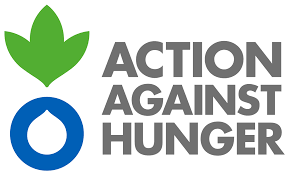 INTERNAL / EXTERNAL  VACANCY ANNOUNCEMENT
RE – ADVERTISE
As a registered charity, founded in 1979, Action Against Hunger operates in 50+ countries. The international network of Action Against Hunger is represented in France, United Kingdom, Spain, Canada, USA and India. Teams in the field combat hunger on 04 fronts: Nutrition and Health, Food Security and Livelihoods (FSL), Water, Sanitation and hygiene (WASH), and Mental Health and Psychosocial Support (MHPSS).
About Action Against Hunger-USA
Action Against Hunger-USA is a global humanitarian organization that takes decisive action against the causes and effects of hunger. We save the lives of malnourished children and we enable entire communities to be free from hunger. With more than 8,000 staff in over 45 countries, our programs reached 21 million people in 2018.
About the Country Program in Ethiopia
Action Against Hunger has been operational in Ethiopia since 1984 responding to both chronic and acute needs through a multi-sectoral strategy where Nutrition, Food Security and Livelihoods, WASH and Mental Health and Care Practices are integrated to have a meaningful impact on people's resilience.
Action Against Hunger currently operates in 5 different regions with an anticipated 2020 yearly portfolio of 20m USD of emergency and resilience building programs, research and innovation. We have a country team of about 560 staff working out of 18 field offices across Ethiopia. Our main donors in Ethiopia are: ECHO, Europaid, UNHCR, OFDA, BPRM, SIDA, EHF, WFP and others.
We are currently looking for the following professional:
Roving Monitoring, Evaluation, Accountability and Learning Specialist
Work Base: Addis Ababa with Frequently travels to intervention areas
Availability: As Soon As Possible
Salary and other benefits: Salary ETB 22,500.00
Insurance (Life, Group Personal Accident and Medical Insurances are covered upon the organization policies).
Seniority Allowance – paid depending up the years of service.
General Assignments / scope of the Role: 
The Roving MEAL Specialist is responsible for the overall field monitoring activities of the mission and  standardizing the mission's field monitoring system. S/he will ensure proper implementation of the monitoring, evaluation, accountability and learning activities, monitor project activities throughout the mission, and contribute for the overall quality of Activity Progress Reports.
The Roving MEAL Specialist will cover Field Roving MEAL Specialists responsibilities whenever there is a gap. Furthermore, s/he will support the MEAL TA in the rolling out of MEAL tools and will assist data quality checking. Producing and compiling learning documents, like success stories is also the Roving MEAL Specialist.
The Roving MEAL Specialist role's purpose, engagement and delivery is:
Objective 1: Implement the monitoring and evaluation activities:
The Roving MEAL Specialist is responsible for:
Support programme team and partners to implement quality emergency response program in line with respective donor expectations, Action Against Hunger guidelines and standards and Core Humanitarian Standards.
Ensure that MEAL standards of the project and the mission are implemented and respected across the mission;
Undertake continuous field monitoring visits in Action Against Hunger and partners' project sites and draft reports on the visits, including action points and recommendations taken;
Conduct periodical field monitoring visit in to Action Against Hunger partners project implementation sites and prepare reports on the visit, including actions and recommendations taken;
Collect Action Against Hunger partners' monitoring data (field monitoring reports, APRs), review and compile and share to the country office and project staffs
Support the humanitarian response programme and MEAL team at field level to identify MEAL priorities on Action Against Hunger's directly implemented projects.
Support field level MEAL team to ensure standard data collection tools, quality data collection, analysis, and reporting.
Update the survey tracker on monthly bases and share for the wider Action Against Hunger community.
Provide technical guidance to project teams with planning the design and implementation of PDMs, exit interviews, baseline/midline and other data requirements to support programme analysis, the development and use of monitoring tools and instruments (e.g., objective/target setting, monitoring formats, etc.), as well reporting on programme progress.
Undertake continuous monitoring and technical support visits to programme implementation areas to assess progress against agreed MEAL system and recommend corrective actions as appropriate.
Support the programme team in the consolidation of periodic quality reports to internal and external purposes.
 Objective 2: Effectively implement the accountability system:
The Roving MEAL Specialist is responsible for:
Conduct community consultation on the preferred accountability system in the project implementation sites
Ensure clear, timely and relevant project information are shared for communities and beneficiaries;
Ensuring project beneficiaries know about the project activities, their entitlements, targeting criteria, selection criteria and feedback and complaint mechanism;
Ensuring communities and project beneficiaries actively participated throughout the project period;
Work closely with the field Senior MEAL Officers to establishing contextual Community Feedback and Complaint and Response Mechanism (CFRM);
Work closely with the field Senior MEAL Officers to Ensure feedbacks are collected, recorded in a database, reviewed timely, track and coordinate with Roving MEAL Specialist for the base and program managers for timely response
Support the MEAL TA's and the mission in roll outing MEAL and accountability guideline;
Ensuring the voices and concerns of the community and beneficiaries we serve are heard through regular individual and community level assessment (FGD and KII);
Ensure Action Against Hunger partners established context based feedback and complaint mechanism, share relevant project information and promote active community participation. Conduct regular field monitoring visit and check whether Action Against Hunger partners implementing their accountability activities based on the agreed standards
Provide accountability training for program staffs, partners and orientation for target beneficiaries and communities
 Objective 3: Strengthen relevant MEAL capacity in partners
The Roving MEAL Specialist is responsible for:
Support in ensuring effective common understanding between Action Against Hunger and partners' on MEAL objectives and frameworks and organize orientation/workshops / training.
Assist partner organization MEAL and programme staff in the design of their functional MEAL systems which are aligned to the requirements of the individual projects and overall Action Against Hunger MEAL objectives and requirements.
Support Partners' MEAL team to ensure quality data collection, analysis, and reporting.
Support the MEAL TA in organizing peer Learning sessions/community of practice to share programme strategies and best practices including new innovations.
Organize relevant training and other capacity-building events for partners to carry out the MEAL activities properly.
Objective 4: Effectively and efficiently, utilize communication, coordination and partnerships:
The Roving MEAL Specialist is responsible for:
Maintain effective and efficient relationships with individual project staffs, Action Against Hunger partners and contacts through networks, based on mutual rapport and respect;
Initiate regular communications timely with Action Against Hunger partners to collect relevant MEAL and project data on monthly basis;
Estimate the resources needed to achieve MEAL activities, communicate partners for joint implementation of MEAL activities and work plans or objectives and to deliver them in the most efficient and cost effective way;
Set and communicate realistic timelines for achieving tasks, working out how best to adapt as priorities change or unforeseen circumstances arise;
Seek better ways of doing things, taking into account the possible implications;
Look inside and outside Action Against Hunger and Action Against Hunger partners for new ideas and evaluate them for own work;
Objective 5: Reporting
The Roving MEAL Specialist is responsible for:
Update Action points tracked Monthly and
Prepare field monitoring visit reports timely and share,
Objective 6: Learning:
The Roving MEAL Specialist is responsible for:
Facilitate experience sharing and review meetings at the project level among project staffs and Action Against Hunger partners;
Establish a system for gathering, organizing, documenting and sharing of learnings and best practices of Action Against Hunger partners;
Producing success stories and share for learning and program implementation improvement;
Document and share best practices and learnings through publications, web sharing and other means within the mission;
I.                    Supervisory Responsibilities
 Technical supervision for Senior MEAL Officer at field offices
II.                  Gender Equality Commitments  
Foster an environment that supports values of women and men, and equal access to information.
Provide a work environment where women and men must be evaluated and promoted based on their skills and performance.
Respect beneficiaries' women, men, children (boys and girls) regardless of gender, sex orientation, disability, religion. race, color, ancestry, national origin, age, or marital status.
Value and respect all cultures.
 III.                Fiscal Responsibility
 None
IV.               Physical Demands
While performing the duties of this job, the employee is required to sit for long periods and to concentrate on work, including typing, and turn out heavy volumes of work accurately, within short time frames under stressful situations in the context of a moderately noisy office with many interruptions. Must be able to proofread own work accurately so that only minor corrections are needed on an infrequent basis.
The physical demands described here are representative of those that must be met by an employee to successfully perform the essential functions of this job. Reasonable accommodations may be made to enable individuals with disabilities to perform the essential functions.
V.                 Working Conditions, Travel and Environment
The duties of the job require regular job attendance at least five days per week. Must be available to work outside normal office hours or on the weekends as required.
Must be able to travel as required for standard domestic and international business purposes. While performing the duties of this job in the field, the employee may be exposed to precarious settings under high security risks and/or very basic living conditions and outside weather conditions, as well as to infectious diseases.
Job Requirements
I.                    Required Qualifications and Professional Experience
Minimum- bachelor's degree in humanitarian affairs, public health, epidemiology, demography, statistics, economics, or other human health science fields.
Preferably 3 up to 4 years of experience in the Monitoring, Evaluation, Learning and Accountability of humanitarian or development programs; Familiarity with one of Action Against Hunger intervention thematic areas is also preferable. Fluency in English (both written and spoken skills). Knowledge of Afan Oromo and Amharic is mandatory and knowledge of Afe Somali is an asset.
II.                  Required Skills & Competencies
Professional, motivated, open, creative, mature, responsible, flexible and culturally sensitive
Excellent communication, writing and analytical skills
Skills on at least one statistical data analysis software (MS Excel, SPSS, etc.
Microsoft Office Skills (Outlook, Excel, Power Point, Word)
Knowledge of  project cycle management
Commitment to ACF mission, values and policy
Experience in humanitarian MEAL
Experience in monitoring and evaluating donor (i.e. ECHO, OFDA, SIDA, PRM, and EHF) funded activities preferable.
Experience in designing and leading internal and external evaluation preferable
Experience designing and leading capacity building and training for program teams preferable
Familiarity with Management Information Systems (Databases) and GIS preferable
Previous experience with nutrition, WASH, food security and livelihoods programming.
Previous experience with cash based interventions (i.e. cash for work, cash transfers or cash vouchers)
Experience with mobile data collection processes and platforms (preferably Kobo ToolBox).
Experience with GIS and spatial analysis
Familiarity with Management Information Systems (Databases)
Applying Instructions
APPLICATION PROCEDURE 
If you are interested, please send your application composed of none returnable CV, Covering Letter with "Roving MEAL Specialist" written in the subject line, and three references, applicants to the following addresses:
 Through www.ethiojobs.net
OR
Directly In Person to Action Against Hunger Addis Ababa office after Washington DC square to Mayor Muriel Bowser Street, Wollega – Gimbi, Gambella, Waghimra – Sekota, Harergue - Harar, Borena – Yabello and Somali Gode offices,
Deadline: Monday, 31 August 2020 before 5:00 pm 
"Female Applicants Are Highly Encouraged"
NB: Only short listed applicants will be, communicated on and selection process includes technical test and an interview. 
WARNING: Do not to pay any money to get a job. Please report fraudulent jobs to info@newjobsethiopia.com