Description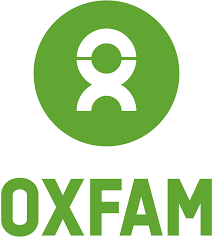 About us
Oxfam is a global community who believe poverty isn't inevitable. It's an injustice that can be overcome. We are shop volunteers, women's right activists, marathon runners, aid workers, coffee farmers, street fundraisers, goat herders, policy experts, campaigners, water engineers and more. And we won't stop until everyone can live life without poverty for good.
Oxfam GB is a member of international confederation of 21 organisations working together with partners and local communities in the areas of humanitarian, development and campaigning, in more than 90 countries. 
Our values and commitment to safeguarding
Oxfam is committed to preventing any type of unwanted behaviour at work including sexual harassment, exploitation and abuse, lack of integrity and financial misconduct; and committed to promoting the welfare of children, young people, adults and beneficiaries with whom Oxfam GB engages. Oxfam expects all staff and volunteers to share this commitment through our code of conduct. We place a high priority on ensuring that only those who share and demonstrate our values are recruited to work for us.
The post holder will undertake the appropriate level of training and is responsible for ensuring that they understand and work within the safeguarding policies of the organisation.
All offers of employment will be subject to satisfactory references and appropriate screening checks, which can include criminal records and terrorism finance checks. Oxfam GB also participates in the Inter-Agency Misconduct Disclosure Scheme.  In line with this Scheme, we will request information from job applicants' previous employers about any findings of sexual exploitation, sexual abuse and/or sexual harassment during employment, or incidents under investigation when the applicant left employment. By submitting an application, the job applicant confirms his/her understanding of these recruitment procedures.
We are committed to ensuring diversity and gender equality within our organisation and encourage applicants from diverse backgrounds to apply.
Since the early 1970s, we have been working to address the underlying causes of poverty and marginalization by focusing on developing sustainable livelihoods, providing water and sanitation, agriculture, climate research, gender, and humanitarian issues.
Oxfam's work is guided by the above values of empowerment, accountability, and inclusiveness. It is essential that in all our work we uphold the highest standard of conduct in our staff, volunteers, partners, and other associates. We have a duty of care to protect anyone who encounters our work, particularly our beneficiaries, from sexual exploitation or abuse. Safeguarding ( also known internationally as PSEA) is the work we do to ensure that all allegations of this nature are taken seriously; that there are serious consequences for those who carry out these abuses; and to promote a safe environment in which we are all responsible for challenging abuse and exploitation. Oxfam's unique, dedicated Safeguarding team pioneers work to address this issue.
To deliver Oxfam's strategy and programme to protect our staff, affiliated personnel, and those we work with from sexual exploitation and abuse perpetrated by Oxfam representatives. He/she will support management in coordinating the implementation of Oxfam's safeguarding policies and procedures at country level.
He/she will thus play an essential part in promoting good practice and helping the organization and Country Programme reach the highest safeguarding standards by our staff, volunteers, partners, related personnel, Communities in need (beneficiaries) and contractors/suppliers, as well as for the communities where we work
What the recruiting manager has to say about the role?
This role is responsible for the implementation of One Oxfam global policies on Safeguarding and reviewing and monitoring the implementation of Ethiopia's safeguarding strategy and action plan.
The role supports Oxfam Ethiopia's impact locally, regionally continentally and globally to ensure all programs and projects, staff, affiliated personnel, and communities in need can Recognise, respond to, Report, Record and Refer Safeguarding issues as appropriate.
Ensures that the promotion of women's rights is at the heart of all Oxfam in Ethiopia's program work.
| | |
| --- | --- |
| Location: | Addis Ababa with 60% of frequent travels to field locations within Ethiopia. |
| Salary: | As per the Oxfam benefit package |
| Internal Grade: | C2, National |
| Job Family: | Programme |
| Contract type: | Fixed-Term contract for one (1) year with the possibility of extension |
| Hours of work: |  37.5 hours per week. This is a full-time role; however, Oxfam offers various flexible arrangements which candidates can discuss with the Recruiting Manager at the interview stage |
| This role reports to: | Country Director |
| Staff reporting to this post: | None |
| The annual budget for the post: | N/A |
| Key relationships/ interactions: | Work closely with Oxfam Ethiopia Senior Management Team (SMT); OGB safeguarding team: OI Culture Change Lead; Country Safeguarding Focal Points; OI HECA regional Safeguarding Adviser; Country PSEA Networks; Gender and Protection thematic leads; Safeguarding Shared service |
| Screening checks: | All successful candidates will be screened through Refinitiv World-Check One to comply with counter-terrorism and financial sanctions regulations |
| References: | Should you be successful and not already employed by Oxfam GB, we will require a minimum of two references covering five years of employment history |
DIMENSIONS INCLUDE
Respond to and where appropriate support the OGB safeguarding team to investigate all allegations of sexual exploitation and abuse
Providing professional safeguarding advice to senior managers.
Influencing the development of strategy and supporting and delivering its operational implementation.
Contributing to and influencing operational planning and ensuring that SG plans are adequately resourced.
Influencing managers, staff and volunteers and developing effective networks with external bodies, i.e. participating in and contributing to PSEA/safeguarding networks, GBV Subcluster, and/or Protection cluster/network meetings.
Implementing Safeguarding best practice which is legally compliant.
Member of the country senior management team with responsibility for advising senior managers and other technical teams on SG related issues and processes
Play a key role in engaging with the existing Ethiopia PSEA Network and ensure learning from the engagement feeds into the safeguarding work of Oxfam Ethiopia
Design and deliver training in line with safeguarding shared service materials on awareness-raising and other capacity-building activities for staff, affiliated personnel volunteers, Communities in need (Beneficiaries) and others across Oxfam in Ethiopia.
Provide support and guidance to staff/others on safeguarding policies and procedures, including reporting mechanisms and the safeguarding case management process.
Support and work alongside Safeguarding Focal Points in developing training, awareness-raising measures, reporting mechanisms and other safeguarding procedures
Sensitively receive complaints and refer all of them within 24 hours to the Safeguarding Team at Oxfam GB
Support Oxfam GB's Safeguarding Team with Safeguarding Investigations
Support the Country Team in developing an understanding of the information needs of Oxfam staff, counterparts, and beneficiaries in relation to safeguarding.
Support and work alongside the relevant Technical Teams e.g. Gender, Protection, Human Resources, the Safeguarding Team at Oxfam GB, Regional Safeguarding Advisor HECA, local GBV Sub-cluster and local PSEA Network to create and maintain information on local referral pathways for survivors (to include medical, psychosocial, legal, security support as needed ).
Facilitate access to first-line support for survivors and witnesses, including referral to medical, psychosocial, legal and security services.
Work with technical teams such as MEAL to engage the community and Partners on the design of accessible Safeguarding reporting mechanisms and raise awareness of these reporting mechanisms in the community.
Support Oxfam GB Safeguarding Advisors to conduct Safeguarding and Safe programming risk assessments in-country
Support Program Teams to mitigate Safeguarding risks in program activities (including reviewing programme risk assessments)
In collaboration with Human Resources, promote amongst employees (including managers) best Safeguarding practice, awareness of Safeguarding policies and procedures including safer recruitment, as well as reporting options
Support Country Director, Oxfam GB Safeguarding Team and Regional Safeguarding Advisors to shape Oxfam Ethiopia's Safeguarding strategy, implement safeguarding policies, and report back to Country Leadership Team on progress.
Report Safeguarding initiatives carried out, such as training and awareness-raising to the Country Director and Oxfam GB Safeguarding Team
Provide oversight and direction to Safety Officers and/or Safety Focal Points, including performance reviews.
Liaise and coordinate with the regional and global safety advisors.
Authorize planned travels in the country.
Job Requirements
Essential - Experience, Knowledge, Qualifications & Competencies
Essential:
Master's degree or bachelor's degree in social sciences and humanities, including but not limited to development studies, law, sociology, international relations, or relevant field from recognized college/University
Minimum of five (5) years experience in Safeguarding/PSEA, Protection, Gender, GBV or related fields
Experience of working with children and adults who have witnessed or experienced exploitation and abuse and working to prevent sexual exploitation and abuse
A clear understanding of sexual harassment, exploitation and (child) abuse risk factors (such as gender and power inequalities)
Ability to work collaboratively with a wide range of stakeholders and influence using a variety of different styles, considering cultural differences
Demonstrable experience in working with survivors of sexual violence
Commitment to upholding and modelling Oxfam's values, demonstrating integrity, diplomacy, professionalism, reliability, and resilience always.
Ability to quickly build personal rapport and trust
Empathy for the challenge's survivors face in reporting and the pressures an investigation places on all stakeholders, including the alleged perpetrator and management.
Ability to think analytically, draw logical conclusions and evidence points made.
A high degree of organizational ability, working well under pressure and to deadlines.
Strong and clear communicator and public speaker, capable of delivering messages appropriately to a variety of audiences, building a sense of passion and engagement
Excellent self-awareness and understanding of the need for self-care
Able to work professionally and with a high degree of confidentiality always
Skilled in identifying and mitigating risks
Strong facilitation and presentation skills
Excellent written and spoken English and Strong IT skills
Excellent communication skills, especially active listening
Desirable:
- working in an NGO or UN context
- working in challenging field locations e.g. refugee camps and IDP camps
- good knowledge of cultural contexts
Strong and clear communicator and public speaker, capable of delivering messages appropriately to a variety of audiences, building a sense of passion and engagement
Experience in safeguarding investigations
Knowledge of local languages
Key Attributes
Ability to demonstrate sensitivity to cultural differences and gender issues, as well as the commitment to equal opportunities
Ability to demonstrate an openness and willingness to learn about the application of gender/gender mainstreaming, women's rights, and diversity for all aspects of development work
Commitment to undertake Oxfam's safeguarding training and adherence to relevant policies to ensure all people who come into contact with Oxfam are as safe as possible
Organisational Values:
Our Values
Equality: We believe everyone has the right to be treated fairly and to have the same rights and opportunities.
Empowerment: We acknowledge and seek to expand people's agency over their lives and the decisions that impact them.
Solidarity: We join hands, support, and collaborate across boundaries in working towards a just and sustainable world.
Inclusiveness: We embrace diversity and difference and value the perspectives and contributions of all people and communities in their fight against poverty and injustice.
Accountability: We take responsibility for our actions and inaction and hold ourselves accountable to the people we work with and for.
Courage: We speak truth to power and act with conviction on the justice of our causes.
Note to candidates: Shortlisted candidates will be assessed on our organisational values and attributes at the interview stage. The successful candidate(s) will be expected to adhere to our code of conduct. We encourage candidates to read and understand our code of conduct here.
.
Applying Instructions
As part of your online application, please upload your up-to-date CV and a covering letter explaining your suitability against the essential criteria in the job profile through www.ethiojobs.net or using Oxfam's internal /External application portal https://jobs.oxfam.org.uk / or  https://jobs.oxfam.org.uk/vacancy/16005/description  on or before 14 November 2021.
Your application will be shortlisted based on your CV and your responses to the above questions. You need not comment on your suitability against the essential criteria in the job profile.
Only shortlisted candidates will be contacted
WARNING: Do not to pay any money to get a job. Please report fraudulent jobs to info@newjobsethiopia.com