Safety and Security Coordinator
Description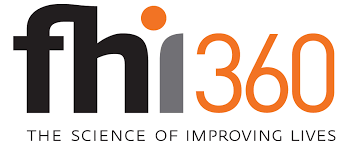 Organizational Overview:
FHI 360 is a nonprofit human development organization dedicated to improving lives in lasting ways by advancing integrated, locally driven solutions. Our staff includes experts in health, education, nutrition, environment, economic development, civil society, gender equality, youth, research, technology, communication, and social marketing — creating a unique mix of capabilities to address today's interrelated development and humanitarian challenge in more than 70 countries. FHI 360's Crisis Response team is responding to the humanitarian emergency in Tigray, focusing on emergency health, nutrition and WASH activities to support the goal of reducing morbidity and mortality.  
Job Summary:
FHI 360's Crisis Response Department is seeking a Safety & Security Coordinator for FHI 360's integrated Health, Nutrition, Protection and WASH program in Tigray. The Safety & Security Coordinator's primary responsibilities are to assist the Response Coordinator with the management of all humanitarian activities at the field level, with a focus on heading programming aspects of the response. Under the supervision of the Response Coordinator, the incumbent will fill a critical role on the response team in country overseeing all program staff and program activities from the field office.
Based in Mekelle, this duty station has been designated as high risk or extreme risk and poses a heightened risk or direct threat to personal safety. Applicants should research this location and the associated risks before submitting an application.
Accountabilities:
·         Produce, roll out, and maintain updated security management standard operating procedures for field staff, ensuring compliance to the organization's global safety and security standards.
·         Establish and ensure that all security management components including incident reporting and trend analysis inform program design, implementation, staff movement, and contingency responses.
·         Conduct threat analyses and risk assessments of the environment and provide recommendations for context specific security management requirements to management.
·         Construct a communications infrastructure for the site and/or project. Work both internally and externally to ensure the organization's mission and work in the region is known and accepted.
·         Identify, establish, and manage context appropriate approaches to assure facilities are secure.
·         Compile and submit daily security reports that track incidents and trends within the country.
·         Oversee the field offices in developing and tending to the day- to-day conduct of office security program, ensuring adequate responses to security incidents both natural and man-made.
·         Provide technical security advice in consultation with the Global Security on the existing and any new potential offices including site selection and establishment of effective physical and procedural security measures.
·         Manage physical security, fire safety, and office evacuation drills periodically.
·         Conduct hotel assessments in liaison with travel office for a safety and security approval process.
·         Establish a network with other key security players for information sharing and joint lobbying on security matters where possible.
·         Attend security meetings such as INSO, OSAC, UNDSS, INGO forum, etc.
·         Conduct onsite training for staff in the field of safety including personal safety, emergency evacuations, travel safety, relocation, and evacuation.
·         Work with logistics staff in seeking security clearance for asset movements to operational areas.
·         Supervise and regularly appraise security contractors and Guard Companies as per agreement ensuring that all company policies and practices related to these are adhered to.
·         Provide advance security briefings to staff and visitors and ensure plans for tracking arrivals, departures, and accommodations.
·         Conduct periodic briefing to Coordinators/Managers and all staff keeping them up-dated on security developments and/or risks that may affect the organization's operations and make recommendations to minimize risks.
·         Evaluate emergency/staff incidents involving staff and assets to Global Security and recommend response actions.
·         Maintain and/or create a travel management system to track the location and contact information for all visiting staff and consultants.
·         Plan for both security and medical evacuation for all locations and develop contingency planning including roles, relocation of staff, collection points, routes, etc.
Applied Knowledge & Skills:
·         Understanding of principles and code of conduct associated with a specific sector and/or sub-sector of work such as, development, humanitarian, etc. linked to INGO contexts.
·         Advanced level of knowledge of communications technology.
·         Ability to gain a precise understanding of the various local, regional, country and international policies, operational positions and interactions, providing clear dynamic briefings and analysis of given and unfolding security and political situations when they occur.
·         Strong assessment, evaluation, analysis and strategic planning skills.
·         Strong interpersonal skills and display evidence of good leadership and influencing skills.
·         Ability to interact professionally with culturally and linguistically diverse staff and clients.
·         English fluency required; fluency in the local language a plus.
·         Excellent written and oral communication skills and be comfortable participating both as an effective contributor and a listener in group settings which include senior staff.
·         Well-organized, resourceful, effective and efficient at coordinating multiple resources to get things done and must have proven track record of successfully working on multiple tasks at once and foresees and plan around obstacles.
·         Demonstrated sensitivity in diverse, cross cultural settings.
Problem Solving & Impact:
·         Works on problems of complex scope that require analysis and in-depth evaluation of variable factors.
·         Erroneous decisions or recommendations may cause critical delays or modifications to projects or operations.
·         Ability to exercise judgment that contributes to the organization's business strategies and develops objectives that align with department's strategic goals.
·         Must be able to provide accurate, expert level advice to reach outcomes that will enable achievement of overall department and organization goals.
·         Demonstrates a responsive, professional attitude that is solution oriented.
·         Decisions and actions have a serious impact on the overall success of the function.
Supervision Given/Received:
·         Regularly interacts with senior management and HQ based staff.
·         Leads by "managing managers" or other direct/indirect reports in the region/functional area.
·         Ability to motivate, mentor, and empower individuals to achieve expectations and goals set for the functional unit.
·         Provide input on country/project staff performance reviews.
·         In coordination with senior management, hire/terminates country/project staff.
·         Reports to the Response Coordinator.
Job Requirements
Education**:
·         Bachelor's Degree or its International Equivalent in Criminal Justice, Homeland Security, Security Administration or Related Field.
·         Master or other advanced degree preferred.
·         ASIS Certified Protection Professional (CPP) designation preferred.
Experience**:
·         Typically requires 3-5 years' experience designing and coordinating security for international organizations working in high-risk contexts; multiple geographic locations preferred.
·         Substantial and documented, prior experience as a trainer and training skills – the ability to develop, implement, facilitate and impart learning to a wide range of audiences.
·         High level of experience developing security related technical tools guidelines and systems as well as able to work under minimal supervision.
·         Prior work experience in a non-governmental organization (NGO), government agency, or private company of progressive program management experience in humanitarian assistance or related industry experience in a relevant technical area.
·         Experience in developing security strategies for humanitarian operations, previous security experience preferred.
·         Typical office environment.
·         Ability to spend long hours looking at computer screen and doing repetitive work on a keyboard.
·         Ability to sit and stand for extended periods of time.
·         Ability to lift 5 - 50 lbs.
·         Ability to travel to remote field site locations that lack basic essentials.
·         Candidate must be in good physical condition and understand that medical care is not readily available at duty station.
Technology to be Used:
·         Computer, Microsoft Office 365 (i.e., Word, Excel, PowerPoint, e-mail), office telephone, cell phone and printer/copier.
Travel Requirements:
·         50%
** Or an equivalent combination of relevant education and/or experience sufficient to successfully perform the key responsibilities of the job.
Applying Instructions
FHI 360 has a competitive compensation package. And interested candidates are encouraged to email their updated resume and cover letter as one document to HREthiopia@fhi360.org to be received by August 30, 2021.
You can also drop your application letter and CV in-person through the following address
Office Address: Adihaqi Sub city, Ketena 7, Kebele Hidase
Attention: Tsegay Hadgu
Phone no.: +251 914 152 399/+251 967 376 633
FHI 360 is an equal opportunity and affirmative action employer without regard to race, color, religion, sex, sexual orientation, national or ethnic origin, age, disability or status as a veteran with respect to policies, programs, or activities.
Women applicants are strongly encouraged to apply. Kindly note that only shortlisted persons will be contacted.
WARNING: Do not to pay any money to get a job. Please report fraudulent jobs to info@newjobsethiopia.com